Sreevidya Mullachery – Malayalam actress of 'Star Magic' and 'Night Drive' fame
Sreevidya Mullachery is a popular Malayalam actress known for her work in Malayalam TV shows and films. Initially she got recognition through TV show Star Magic on Flowers TV. After a series of movies since 2016, she came to limelight after her role in Night Drive, released in 2022, directed by Vysakh. Initially she played supporting roles on screen. Her rap song, Yolo, released in 2021 went viral in social media.
Sreevidya Mullachery – An air hostess turned actress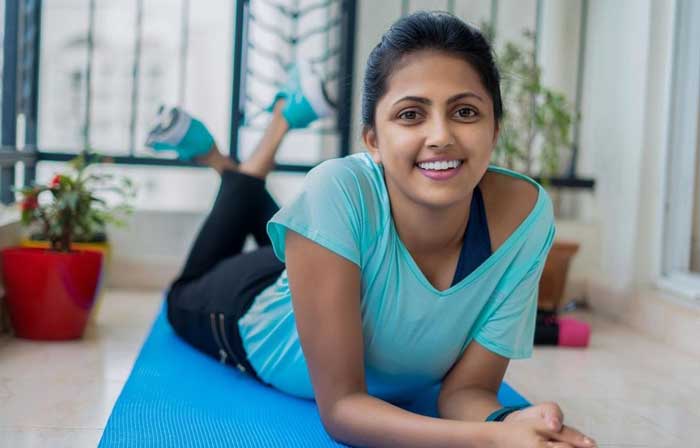 Sreevidya was born in 1994 in Perumbala, Kasaragod. She has one elder brother. She completed schooling from Government Higher Secondary School, Chemnad and later joined Airocis College of Aviation and Management, Kannur, where she completed graduation in aviation. She started her career as an Air hostess. But to pursue her career as an actress, she quit the job.
Her first break through Campus Diary, sharing screen space with V. S. Achuthanandan
Sreevidya went along with a group as a co-ordinator for an audition. The movie starred Maqbool Salman in lead role. So unexpected, she got her first acting role. Her acting career began with Campus Diary in 2016 in a supporting role. She was seen in Mammootty starrer Oru Kuttanadan Blog, box office hit, Oru Pazhaya Bomb Kadha etc. Her first movie in lead role was Maffi Dona in 2019. However it was 2022 movie, Night Drive which earned her recognition on big screen. Escape, Sathyam Mathrame Bodhippikkoo, Kanaka Rajyam and Thala are upcoming releases.
Initially gained recognition through small screen
Though Sreevidya Mullachery started her career through small screen, she turned popular through Star Magic aired on Flowers TV in 2020. She also appeared in Red Carpet for Amrita TV in 2021. Same year she made her web series debut through Just Married Things. A prank video made her viral for first time, and the show Star Magic made her a household name.
Sreevidya Mullachery – Some interesting and less-known facts
1. She has actively participated in cultural events of Kerala, especially Kalolsavams during school and college days. Monoact, Play, recital (Kathaprasangam) etc were her favourites.
2. Since young she dreamt to fly always and that's why she chose aviation as career.
3. She once told in an interview, her father, who worked as a sales manager in Bahrein, saw her for the first time after she turned three years old, and didn't recognize her. She also revealed that, quite contradictory to common belief that such children are lucky, she has missed her father at different phases of her growth.
4. For the first audition she attended while at first year degree, she was selected for second lead. But for some reason, the movie didn't happen. Many people mocked her and she took sweet revenge by joining films later.
5. Initially, to play the friend's role in Night Drive, male actor was to be casted. Later they changed it to female, and thus Sreevidya got the most memorable role of her career.
6. She cut her long hair for the movie, Night Drive, to add originality for her role.
(Visited 179 times, 1 visits today)