Dr. Sukama Acharya – Spiritual leader from Haryana
Dr. Sukama Acharya is a spiritual leader from the state of Haryana. She is the Acharya of Shrimad Dayanand Kanya Gurukul Mahavidyalaya with students from more than 10 states of India. She is best known for providing Vedic Education to girls. In 2023 Government of India honoured her with fourth highest civilian award Padma Shri, for her contributions towards the field of Spiritualism, and also her focus on education of girls.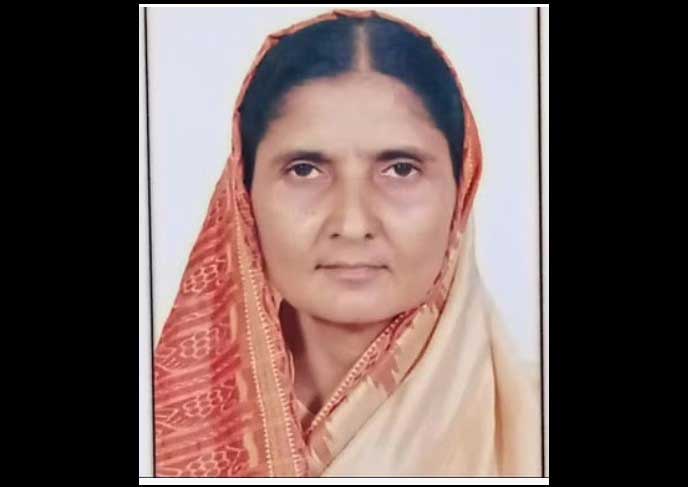 At the age of 61, she has over 900 students in her gurukal. She started off with only 5 students, and now her gurukul branches over 10 states in over 3 decades of her tireless efforts. She now serves as the principal of Vishvavara Kanya Gurukul in Rohtak's Roorkee village. She is unmarried.
Her father was impressed with the teachings of Swami Dayanand
Sukama Acharya was born into a spiritually inclined family in Akupur village of Jhajjar in Haryana in year 1961. Her father followed the teachings of Swami Dayanand, and always promoted education of girls. Deeply influenced by her father's thoughts, she followed the same path. She completed her PhD from Haridwar's Gurukul Kangri.
She, along with Acharya Sumedha, founded a gurukul in Chotipura village of Uttar Pradesh's Amroha district on March 6, 1988. Though her father was willing to offer land (in Haryana) for the purpose, Sukama wanted to start the gurukul in UP only, as there were many gurukuls in her home state.
Sukama Acharya started her gurukul with 5 girls
She, along with Acharya Sumedha started the gurukul on a two-acre plot. Two rooms were built in the midst of sugarcane plantation where one room was used for girls, and the other one partitioned for the use of two teachers with an inbuilt kitchen. To protect girls from wild animals during sleeping hours, they both surrounded girls' beds at night. Seeing their plight, a person built a boundary wall and an additional room above the current rooms. Since then Gurukul received help from different people and organizations. The land also spread to 12 acres and a school building was also built, apart from four hostels.
She started her first gurukal with 5 girls in 1988, and when she left the gurukul in 2018 to run another gurukul in Haryana's Roorkee village, there were 900 students in Chotipura gurukul. All the 900 girls were accommodated in 4 hostels of the gurukul. She is now associated with Vishvavara Kanya Gurukul in Rohtak's Roorkee village, where she serves as Principal.
She dedicated her life for the cause of girls' education, remained unmarried and her family honoured her wish. She has been honoured by different organizations, mostly associated with Arya Samaj.
(Visited 446 times, 2 visits today)