Snow Balls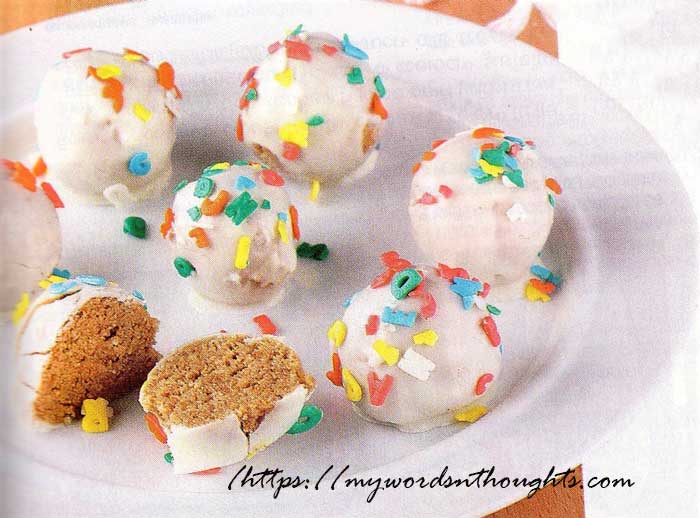 Ingredients for Snow Balls:
1. Sugar powdered – 2 cups
Peanut butter softened like cream – 1 cup + 1/3 cup
Melted butter – ¼ cup
Digestive biscuit crushed – 2/3 cup
Honey – 1 big spoon
Salt – 1 small spoon
2. White chocolate melted – 2 cups
Coconut oil – 2 small spoons
3. Sprinkles – To decorate
How to prepare Snow Balls?
1. Put a baking paper in a medium sized baking sheet.
2. Mix ingredients no: 1 in a big bowl using a hand mixer, till they turn soft and pasty.
3. Scoop them as small bowls and place on baking sheet.
4. Take ingredients no: 2 in a medium sized bowl and make them soft by mixing together.
5. Dip each peanut ball in white chocolate and place in cooling racks so that excess chocolate drips off.
6. Decorate your snow balls with sprinkles.
7. Place them in refrigerator for 10 minutes and allow to set.
Courtesy: Vanitha Magazine November 12-25, 2022
Read a few more chocolate recipes. Visit my page.
(Visited 11 times, 1 visits today)