Sneha Paliyeri – Award winning voice artist of Malayalam cinema
Sneha Paliyeri is a dubbing and voice artist of Malayalam cinema. She is a theatre artist, who also made appearance in films, and a teacher by profession. She is a winner of Kerala State Film Award for Best Dubbing Artist for two years in a row, for dubbing Nimisha Sajayan's voice in Eeda (2017) and Samyuktha Menon's voice in Lily (2018).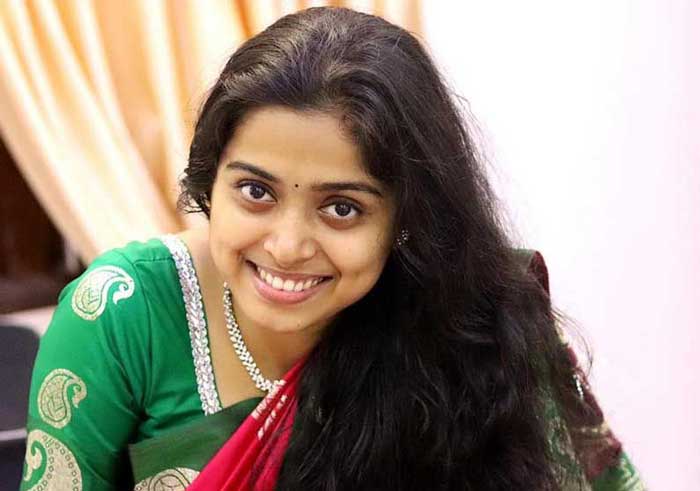 Sneha Paliyeri – A familiar face in Kannur University Interzone Youth Festivals
Sneha Paliyeri hails from Karivelloor, Paliyeri of Kannur district. Both her parents are retired teachers. She is a winner of mono act performance for seven years in Kannur University Interzone Youth Festival. She started her acting career with college plays, and has appeared in movies like Kavi Uddheshichathu..?, Vellam, Thuramukham etc in supporting roles. Some of her movies as a dubbing artist include – Athmiya Rajan in Marconi Mathai, Riddhi Kumar in Pranaya Meenukalude Kadal and Tanvi Ram in Kappela and Ambili.
Sneha Paliyeri – Some interesting and less-known factors
1. Her debut work, Eeda (2017) earned her state award for best dubbing artist.
2. She was doing her B.Ed studies after graduation in physics while receiving her first state award.
3. Her husband is an engineer, working in Dubai. She got married during her academic years.
4. While studying Physics for 5 years, she actively participated in university plays, memes and monoacts, winning accolades. Quite interestingly, she never participated in school level competitions and cultural events, except participating in group competitions like Thiruvathirakali, Oppana etc.
5. She acted in one-person play, Ave Maria, which earned her recognition.
(Visited 85 times, 1 visits today)