Shreya Ghoshal's Best 10 Songs for Deepika Padukone
Deepika Padukone marked her debut with Om Shanti Om, opposite Shah Rukh Khan in the year 2007, and since then her career graph has always noticed new peaks. Despite not working with major Khans of Bollywood except Shah Rukh and Saif, and also Hrithik Roshan, she reached no: 1 position of Bollywood and one of the highest paid Indian actresses all time. She has the caliber to carry a film on her shoulders, and no doubt, in the male dominated Indian film industry only a few actresses are equally successful to male superstars, and Deepika is one such.
Since her debut film, Shreya Ghoshal's voice has been frequently used by filmmakers to record songs for Deepika, especially if it's a soft solo or romantic duet, and such songs have always stood against the odd in the era of fast tracks and party numbers; Ghoomar, Nagda Sang, Mohe Rang Do etc to name a few. When Deepika appears for a dance number in Indian traditional costumes, it's hard to believe that any other voice except Shreya's can justify the song sequence. Through this column, let us find 10 of best songs of Shreya Ghoshal-Deepika Padukone combination.
Mein Agar Kahoo from Om Shanti Om – Let me begin the list with Deepika Padukone's debut film released in 2007. The movie includes this beautiful duet in Shreya and Sonu Nigam's voice, and it's just amazing. Music was composed by Vishal-Shekhar with lyrics by Javed Akhtar. Since her debut film, Deepika has been most frequently associated with Shreya and the duo owns many hit songs to their credit. No doubt, they complimented one another. Also read: Top duets of Sonu Nigam & Shreya Ghoshal. Song featuring SRK and Deepika brings the charming memories of 1970s back to screen.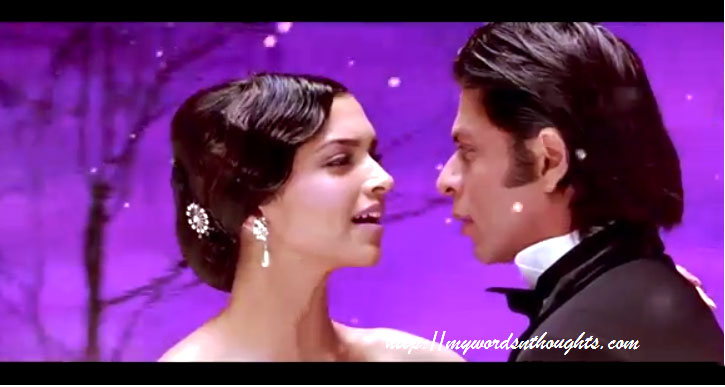 Deewani Mastani from Bajirao Mastani – The song was a huge chartbuster of 2015 and one of the career best songs of Shreya. Also read: Top 50 songs of Shreya Ghoshal. Shreya received her 6th Filmfare awards after a long break of 7 years for this lovely melody. Music was composed by the director of the film Sanjay Leela Bhansali and lyrics written by Siddharth–Garima. Deepika is seen performing this song before Ranveer Singh.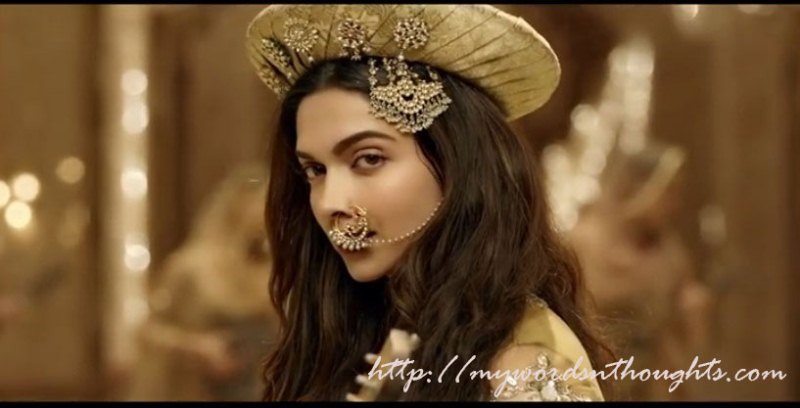 Mohe Rang Do Laal of Bajirao Mastani – The movie also included yet another good rendition of Shreya for Deepika, and it's a dance sequence too. Controversial Pinga is yet another very popular song from the movie which belongs to Shreya as well. It's yet another dance number featuring the lead actresses Deepika and Priyanka Chopra. However Sanjay Leela Bhansali recorded Priyanka's portion in Shreya's voice while he used Vaishali Mhade's voice for Deepika. Siddharth–Garima penned lyrics for the major songs of the album which include Deewani, Pinga and Mohe Rang Do.
Achha Lagta Hai from Aarakshan – A beautiful duet of Mohit Chauhan and Shreya Ghoshal featuring Deepika Padukone and Saif Ali Khan, it was lovely filmed too. Shankar Ehsaan Loy composed the song and Prasoon Joshi penned lyrics.
Tera Chalna Hai Mushkil (Journey Song) from Piku – Anupam Roy composed the soundtrack and wrote the lyrics of the movie, apart from rendering his voice for a few songs. This beautiful journey song was also sung by Anupam Roy aside Shreya Ghoshal. Amitabh Bachchan, Deepika and Irrfan Khan were featured in this song.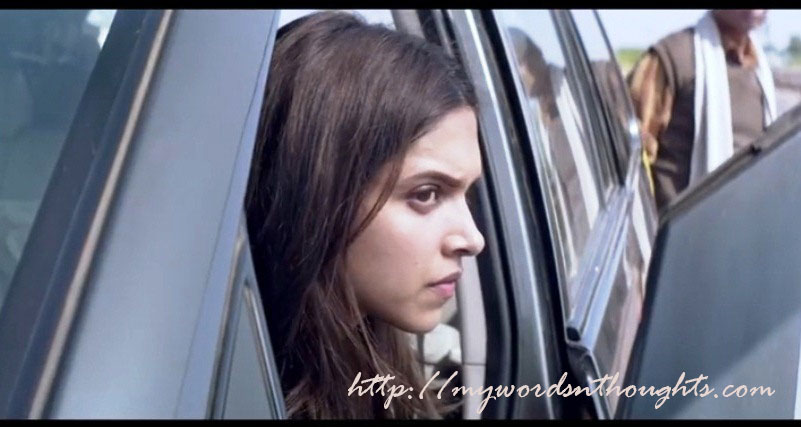 Manwa lage of Happy New Year – The song featuring Deepika and Shah Rukh Khan was one of the biggest chartbusters of the year. Music was composed by the duo of Vishal-Shekhar while the lyrics are penned by Irshad Kamil.
Tere Naina from Chandni Chowk To China – An under-rated melodious number, Shreya sang this unique duet with the singer-composer Shankar Mahadevan. Though the movie was a huge flop at box office, it's one of the best songs pictured on Deepika Padukone, and my personal favourite too. Throughout her career, Deepika was paired with Akshay Kumar for this movie only, though they worked together for Dezzi Boys. In simple words, Deepika can't claim any hit movies with super stars of Bollywood, except Shah Rukh Khan and she earned stardom solely through her hard work and dedication. Shankar-Ehsaan-Loy composed the main tracks of the film including this one, and Kailash Kher penned its lyrics. The song had a unique blend of music with lyrics, quite an uncommon pattern seen in Bollywood movies. For me, the song resembled Illayaraja's Tamil music of 1980s and Chithra's cute voice, and I can't figure out why.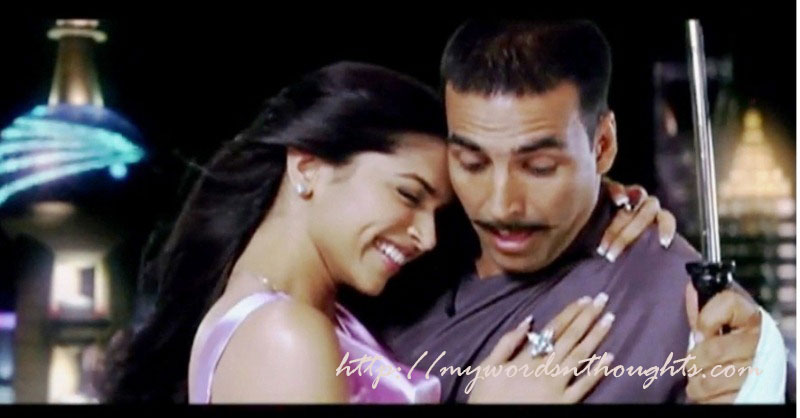 Doop from Goliyon Ki Rasleela Ram-leela – Shreya Ghoshal is the main voice of this melodious song and Osman Mir provided back vocals. Music was composed by Sanjay Leela Bhansali, and lyrics are penned by Siddharth–Garima who frequently worked with the director. By the time the movie was released in 2013, Deepika was already an established actor of Bollywood.
Nagada Sang Dhol from Goliyon Ki Rasleela Ram-leela – This dance sequence was USP of the musical album, and Deepika looks gorgeous in the song throughout. The song also featured Ranveer Singh and Supriya Pathak. Sanjay Leela Bhansali and Siddharth–Garima worked behind the song. The song brings back the sweet memories of Dhol Baaje – The dance song belonging to director's first hit film, Hum Dil De Chuke Sanam released in 1999.
Ghoomar from Padmaavat – I would like to conclude the list with the most recent song of the duo. Just like the historic film, the song too was not free from controversies. Yet this lovely dance number is the most popular song of the album. To avoid editing out the song completely from the movie, the director had to incorporate certain special effects to cover the midrib of Deepika, and in this process the length of song was shortened. Thank god! The film finally got a release date and this song too. Music was composed by its director Sanjay Leela Bhansali and lyrics written by A. M. Turaz. Padukone performs the traditional Rajasthani folk dance on a set that recreated the interior of Chittorgarh Fort. For the silky soft voice of Shreya, famous folk singer Swaroop Khan provides the back vocals.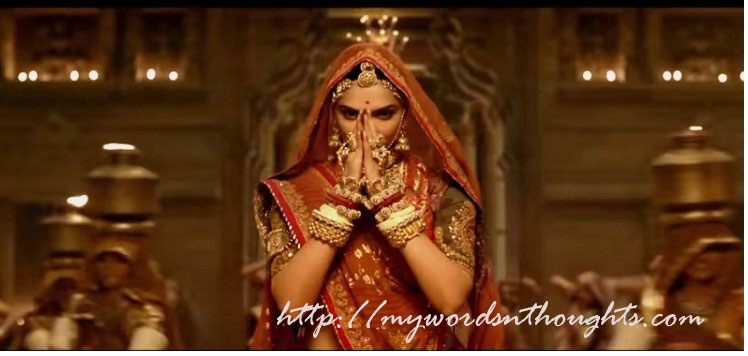 Also read a few more articles on Shreya Ghoshal. Here I provide page link. Click on the images in the gallery to read.
(Visited 1,484 times, 1 visits today)