Sadhana Bose – Dancing actress and glamorous queen of 1940s
Sadhana Bose (1914 – 1973) was an iconic dancing actress of early talkies in Bollywood. Her talent in dancing helped her to establish as one of the leading female stars of 1940s. Her dance steps in many of her films like Meenakshi, Kumkum The Dancer etc earned her a lot of fans. She was the granddaughter of social reformer of Bengal, Keshab Chandra Sen and was married to film director Madhu Bose. Famous geologist and palaeontologist Pramatha Nath Bose during British rule was her father-in-law. Her younger sister Naina Devi was a legendary Hindustani vocalist of 20th century. A glamorous star of early talkies, her last days were spent in extreme poverty and she died in her late 50s.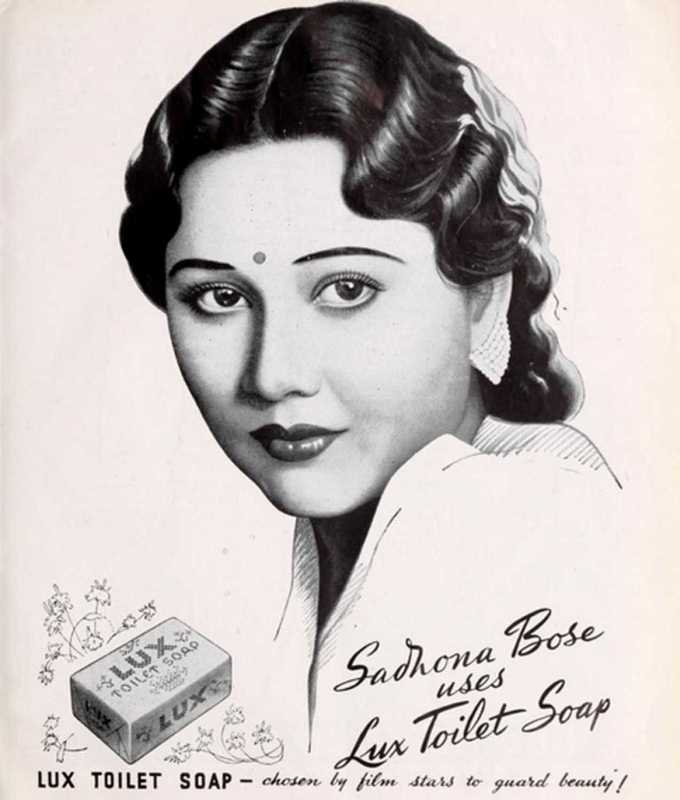 Her maiden name was Sadhana Sen, and she was born into a Bengali family in Kolkata. She was born to Keshab Chandra Sen's son Saral Chandra Sen. Sadhana was a ballet dancer and a contemporary to Uday Shankar. Two of her aunts and one sister were married to royal families. She was an acclaimed contemporary dancer before she started working in silent films in the 1930s. She was a member of her husband's Calcutta Art Players. Alibaba was her first film release, and she turned a huge star after the release of Kumkum The Dancer in 1940.
Despite being a successful dancer and actress, her addiction to drinking paved way to her self-destruction. She got addicted to drinking in the 1940s, and following her husband's death she came to footpath. She even wandered in streets and also begged to earn a living before she got a job to train junior artists in a theatre company. Her ex-boyfriend Timir Baran helped her to get the job of dance teacher, and it also kept her in limelight and news for a while. But she died very soon.
Sadhana Bose – Some interesting facts
1. Sadhana joined film industry after her marriage with Madhu Bose, who introduced her to the silver screen through super hit film Kumkum The Dancer in 1940.
2. With the success of Kumkum The Dancer (1940), her husband made a trilingual film, Raj Nartaki / The Court Dancer in 1941. But its English version flopped.
3. She produced many ballets in the 1930s.
4. Bollywood actress Sadhana Shivdasani's father was a great fan of Sadhana Bose. So he gave the name of actress to his single daughter, who went on to become a huge star of 1960s.
5. She was best known as a glamorous actress in the 1940s and one of the most sought models for endorsing beauty products then.
6. Many of her family members and close relatives (two aunts) were members of royal families. Yet Sadhana died in penury. She was also seen begging in streets during her last years.
7. Just before her death, she came to spotlight for the last and final time, when her articles were featured in many film magazines and other publications.
8. Famous Kathak dancer Shovana Narayan was introduced to the world of Kathak and dance by Sadhana.
9. An American author Walter Semkiw, best known for his research works on the subject of incarnation once made a bizarre claim that actor Shah Rukh Khan is the reincarnation of this actress. But this actress passed away a few years after the birth of SRK, proving it to be false.