Remembering the fatal incident of Kalpana Chawla through my memories
February 1st, 2003! Not even a single Indian would love to remember that day again; the day that we lost our pride – Kalpana Chawla in the form of Columbia Disaster. It was during my college days when she went to space both times. I, along with my friends cheered the event when she visited space for the first time. It's one of my colourful memories of hostel days. I was feeling pride that time because she is an Indian woman. Not only me, every women of India do have the same feeling for her. She was lucky to go to space 2 times, 1997 and 2003. But all happened so sudden!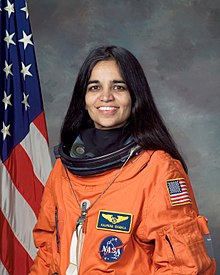 I was watching news just a few hours ago when I heard Kalpana will return back at midnight, Indian time. I used to see her pictures with curiosity in the newspaper front pages. Like every Indian I was eagerly waiting for her success return. But when news flashed in my television screen, I could not believe my eyes or ears and sat dumb for a while. It was not easy to control those emotions or shock. 14 years have passed since Kalpana left us, yet I feel only 14 seconds have gone. Even while preparing this column, my heart sank for a while; truly! Most recently we have seen Sunitha Williams touching new heights of skies. Yet can we forget our first Indian lady who went to space? She is so special to us, and will remain always.
When death took her along with her 6 friends, we could not see her last glance too! They left us like a strange puzzle without any clue or remains. Along with them, buried everything they found in that mission. They conducted almost 80 experiments about earth and space. Perhaps they might have found something that humans not deserve to feel or see.
Everything was ok till the last moment. But when space shuttle Columbia disintegrated over Texas during re-entry into the Earth's atmosphere, we lost a crew of great scientists a few hours away from their return back to earth. This shy girl from Haryana along with those scientists lost her way somewhere in the Milky Way! Kalpana – we all miss you a lot! Hoping you are watching us all, among those stars along with your friends from that deep blue sky. It's my humble tribute to this great lady, for whom every Indian woman would feel proud of, even after years!
(Visited 132 times, 1 visits today)