Raju Khan – National award winning Bollywood choreographer of 'Lagaan' fame
Raju Khan is a National award winning choreographer, who predominantly works in Bollywood. He choreographed songs for Lagaan, Krishh, Koi Mil Gaya, Saathi, Dil Hai Ki Manta Nahin, Sadak, Hum Hain Rahi Pyar Ke etc, and bagged National award for best choreographer for "Ghanan Ghanan" of Lagaan. He is the son of prominent and legendary choreographers of Bollywood cinema – B. Sohanlal and Saroj Khan.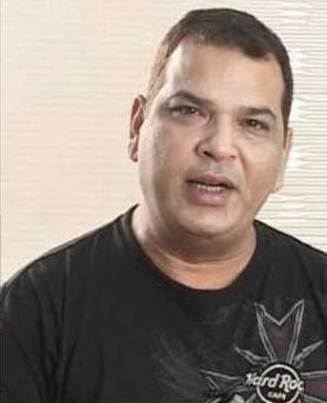 Both his parents have given significant contributions to Bollywood cinema as dance choreographers
Raju Khan was born in Mumbai to legendary choreographers, B. Sohanlal and his disciple Saroj Khan. Both his parents were originally Hindus, and his mother converted to Islam after her remarriage. His mother used to assist leading choreographer B. Sohanlal since late 1950s and also worked as a background dancer those days. His father choreographed iconic songs of Madhumati, Guide, Jewel Thief, Mera Saaya, Bobby and many more.
He was brought up by his mother after his father left the family
His mother was just 13 when she married 43-year old choreographer with three kids, and she was not aware of his first marriage and three kids then. First son Raju Khan was born to them when Saroj was just 14. Second child was born in 1965, which died 8 months later. Same year they separated as Sohanlal refused to give children his name. In the late 1960s Sohanlal approached him and wanted her to work under him. She started working as his assistant for next few years, though she was not much interested in it.
They got reconciled when Sohanlal had a heart attack, as she wanted to meet him once. She stayed with him for one night and got conceived. A daughter named Cuckoo was born to them. However the marriage didn't sustain and Sohanlal moved to Chennai. Saroj singly raised two kids and later married Sardar Roshan Khan, a businessman in 1975. He was also a married man with two kids, who fell in love with her, and was willing to give her children his name. They have one daughter, Sukaina Khan who runs a dance institute in Dubai. Saroj kept good relationship with almost all lead heroines, which helped her to earn first break and to singly raise her children when Sohanlal left her.
'Dacoit' was his debut flick as a choreographer
He started his career in the 1980s and 'Dacoit' was his debut flick. In fact his mother also had struggling days throughout 1970s, and came to limelight after Subhash Ghai's Hero got released in 1982. Mother-son duo later worked together for the movie, Lagaan, which gave National Film award for Raju. Raju came into prominence in the 1990s, and his association with Amitabh Bachchan, Shah Rukh Khan, Aamir Khan and Hrithik Roshan earned him recognition in this field.
Krishh and Koi Mil Gaya with Hrithik Roshan, Dil Hai Ki Manta Nahin, Lagaan, Hum Hain Rahi Pyar Ke etc with Aamir Khan are among his major works. Till now he has choreographed for more than 165 films. His mother popularly known as 'Mother of Choreography in India' remained his greatest inspiration, whose association with Sridevi, Madhuri Dixit and Aishwarya Rai gave several landmark dance numbers to Bollywood. She passed away in 2020 aged 71 following a heart attack.
Raju Khan – Some interesting and less-known facts
1. In year 1990, he turned an actor for the movie, "Woh Kaun Hai 909" and used screen name Amit Khan for his debut. Muharat was given by Sridevi and Rmesh Sippy. However the movie got shelved.
2. He was born when his mother Saroj Khan was just 14 years old. His father was in his mid-40s then, around 44.
3. He was earlier known as Hamid Khan.
4. Born into a family of choreographers, his parents and uncle worked in this field, while his younger half-sister Sukaina Khan runs a dance school in Dubai. His paternal uncle B. Hiralal has choreographed a few film songs in Hindi and south Indian languages.
5. His first wife's name is Shabnam Khan. After separation, he married Barkha Roy, actress Reena Roy's sister.
6. Raju Khan National award for best choreographer, one year prior to his mother winning for the first time for Devdas. He won the award for the song, Ghanan Ghanan of Lagaan.
7. His sister Cuckoo Khan worked as costume designer for Rishi Kapoor – Madhuri Dixit starrer, Prem Granth. She passed away at a comparatively young age of 42 following liver complications.
(Visited 3,196 times, 1 visits today)