Sonam Kapoor – Bollywood lady with beautiful smile
Sonam Kapoor is a successful actress of Bollywood, and daughter of versatile actor Anil Kapoor. Marked her screen debut with 2007Sanjay Leela Bhansali film, Saawariya, after a few initial struggles she went on to become one of the most cashable actresses of Bollywood. She has been paired with several lead actors of her time, most notably Salman Khan, Ranbir Kapoor, Imran Khan, Akshay Kumar, Abhishek Bachchan etc. After her breakthrough role in 2016 biopic Neerja, she has been associated with female oriented roles most. She is also a very successful model known for her fashion quotient, and has been associated with many leading international beauty brands.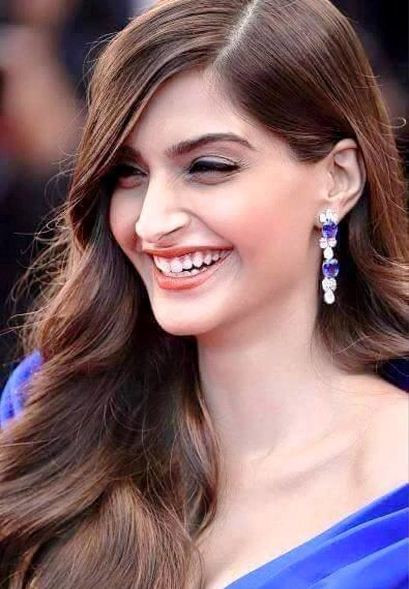 Sonam Kapoor was born in 1985 in Mumbai to a family with strong film background. Born as the daughter of popular actor Anil Kapoor and his wife Sunita, she is the granddaughter of filmmaker Surinder Kapoor, and niece of producer Boney Kapoor and actor Sanjay Kapoor. Deceased actress Sridevi is her aunt. Her brother Harshavardhan Kapoor and cousins Ranvir Singh, Arjun Kapoor, Jhanvi Kapoor and Mohit Marwah are Bollywood actors. Her sister Rhea Kapoor owns a fashion line. Her aunt Mona Shourie Kapoor (former wife of Boney Kapoor) was also a successful film and television producer.
Sonam Kapoor used to be a fat kid in her childhood and teens, with obesity problems. Along her studies she trained in Kathak, classical music and Latin dance. She was interested in sports and played rugby and basketball. Her film journey began with Black in 2005 working as an assistant under Sanjay Leela Bhansali. Two years later the director launched her along with another star kid Ranbir Kapoor with the romantic film, 'Saawariya'. For her film debut artists like Salman Khan asked her to reduce a few pounds which she did and the actor also shared screen space with the actress for her debut flick. She also did an acting course. However the film received bad reviews and was a box office failure.
Her second film Delhi-6 was released in 2009. Despite getting good reviews for the movie, it flopped at box office. She tasted success for the first time through romantic comedy I Hate Luv Storys followed by Aisha, both released in 2010. From there on, she has been a part of many hit and flop movies till she got the best movie of her career, Neerja in 2016. The film bagged her numerous awards including National Film award (special jury mention) and Filmfare award (Critics' choice) award for best actress, apart from many awards and nominations. Before Neerja happened, her successful films include Mausam, Khoobsurat, Raanjhanaa, Khoobsurat, Dolly Ki Doli, Bhaag Milkha Bhaag etc.
After the release of Neerja she became one of the most paid actresses of Bollywood, and she worked in some of the female oriented movies like Veere Di Wedding and Ek Ladki Ko Dekha Toh Aisa Laga. She also played brief roles in Bollywood blockbusters – Sanju and Padman. She has been choosy post-Neerja, though she became one of the most sought actresses of Bollywood. She is married to businessman Anand Ahuja since 2018.
Sonam Kapoor – Some interesting and less-known facts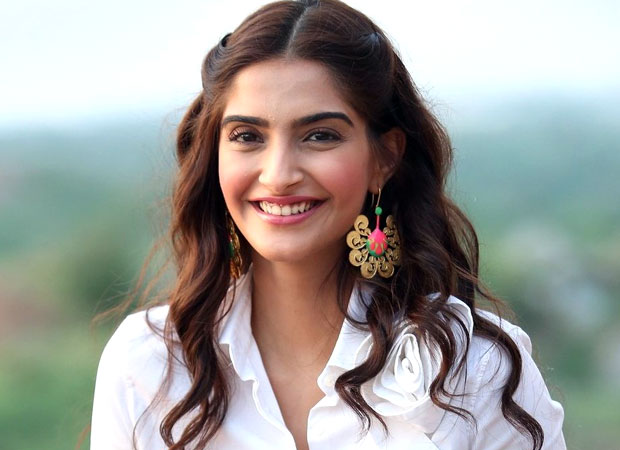 1. Sonam worked as a waitress during her academic years abroad to earn pocket money. She has been self-dependent since then, who didn't ask her actor father to pay for expensive clothes, accessories and other luxuries.
2. Initially she didn't want to act in films. While she was assisting Bhansali in Saawariya, the director convinced her to try her luck in acting.
3. Sonam struggled with obesity problems right from childhood and weighed about 80 kgs before she started preparations for her debut flick.
4. She reduced 35 kilos before the film shooting of Saawariya, and even at age 32+ she still keeps a good figure. Known to be a style diva with beautiful smile, she does younger roles comparing with her age. She is one of the most successful fashionable personalities of Bollywood.
5. Though known to be physically fit, she is a foodie too. She deeply loves desi homemade and street foods.
6. Deepika Padukone's Om Shanti Om and Sonam Kapoor's Saawariya were released on the same day in 2007. Om Shanti Om was a hit while Saawariya was a flop. The film also launched Ranbir Kapoor in the industry.
7. Bobby Deol – Twinkle Khanna, Abhishek Bachchan – Kareena Kapoor, Ranbir Kapoor – Sonam Kapoor, Varun Dhawan – Alia Bhat, Ishaan Khatter – Jhanvi Kapoor – The list is so long where the star kids were launched to Bollywood as lead pairs in the recent past, and in most these cases these actors went on to establish their careers in Bollywood.
8. She is known to be an outspoken person before media, and has given many comments disturbing others.
9. She is known for calling Aishwarya Rai aunty during her initial phase in cinema, as she worked with his father. Both have promoted and remained the brand ambassadors of the leading international beauty brand L'Oreal.
10. She is one among those successful actresses of Bollywood, who got established as mainstream actors without the aid of superstars. Except Salman Khan she never worked with Aamir Khan, Shah Rukh Khan or Hrithik Roshan. She played a brief role in Akshay Kumar's Padman.
11. She is one among those rare heroines of Bollywood who made screen debut opposite Salman Khan, but had a successful career later. However her debut film opposite Salman was a flop and she had to face a lot of struggles to establish herself in the industry. The duo later worked together in the super hit film, Prem Ratan Dhan Payo which opened to negative reviews.
12. She shared screen space with Hrithik Roshan for two music videos – Mere Rashqe and Dheere Dheere, and both these revived versions became extremely popular. Yet she never worked with him in any movie. She was also featured in "Hymn for the Weekend" – a song by British rock band Coldplay.
13. Her most successful film Neerja was released in February 2016. Her next release was Pad Man in December 2018, around three years later – Quite strange.
14. She has been a part of several hero-oriented Bollywood blockbusters, though her role has been brief – Sanju, Prem Ratan Dhan Payo, Padman etc to name a few.
15. She essayed the brief role of Tina Munim in the biopic Sanju, sharing screen space with her first co-star Ranbir Kapoor after a break of more than a decade.
16. During the film shooting of Saawariya, there were rumours of her dating with Ranbir Kapoor. After the major failure of the film, the rumours died too so. There were unconfirmed reports that she was dating Punit Malhotra, the director of I Hate Love Stories during film shooting.
17. Ranveer Singh is her only cousin from her maternal side who works in Bollywood. All other filmy relatives are from father's side.
18. She is very close to Arjun Kapoor right from childhood, who used to save her from bullies while at school.
19. Apart from entertainment, she keeps note of current affairs and national politics, and has expressed her opinions on different matters in social media.
20. Till now she has appeared in more than 20 films and majority of her films became commercially successful.
21. In 2018 she married Anand Ahuja, Delhi-based fashion entrepreneur and still continues with her professional journey as an actress and model.
22. Her 2019 film title, Ek Ladki Ko Dekha To Aisa Lagaa was coined from one of the most popular songs filmed on her father Anil Kapoor released 25 years ago. The movie 1942: A Love Story was the last work of R. D. Burman as a music composer.
(Visited 898 times, 1 visits today)