Ragi Avalose Ladoo
This is a healthy dessert, where ingredients like ghee are not added. You can add if you want. Add a little cardamom powder too.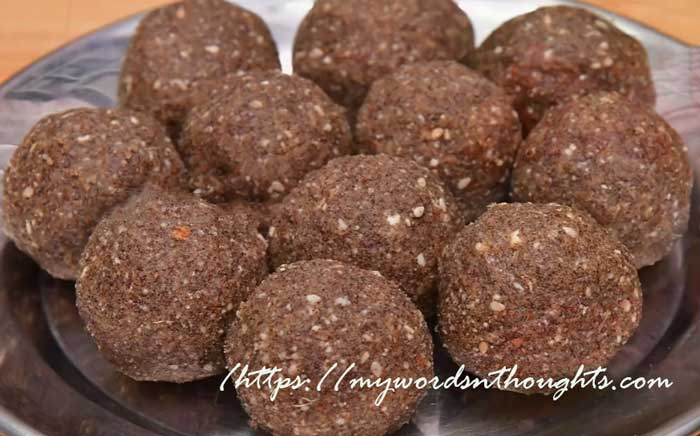 Ingredients for Ragi Avalose Ladoo:
1. Ragi powder – 15 gm
Rice flour – 15 gm
Coconut – 10 gm
Cumin – A pinch
2. Jaggery – 10 gm
How to prepare Ragi Avalose Ladoo?
1. Heat a thick bottomed pan and fry ingredients no: 1 together.
2. Fry till it's well cooked.
3. Add a little water to jaggery, and melt it to get the solution.
4. Strain it and add to fried powders, and mix well.
5. Put off the flame and allow the contents to cool a little bit.
6. Make small balls from the mixture.
Courtesy: Vanitha Magazine May 1-14, 2005
Also read a few more ragi recipes. Click on the images in the gallery to read.
(Visited 11 times, 1 visits today)