Raghupathi Venkaiah Naidu – Father of Telugu cinema
Raghupathi Venkaiah Naidu (1869 – 1941) was a doyen of Telugu cinema, regarded as the 'Father of Telugu cinema'. One of the early filmmakers of South, he introduced talkies to Telugu cinema and is the founder of "The Glass Studio", the first cinematograph company in South India. He founded the first full-time screen in Madras, named The Gaiety. Raghupati Venkaiah Award is incorporated into Nandi Awards, for honouring veterans of Telugu cinema. Popular south Indian actress of 1960s, Devika is his granddaughter and successful actress of 1990's, Kanaka is his great-granddaughter.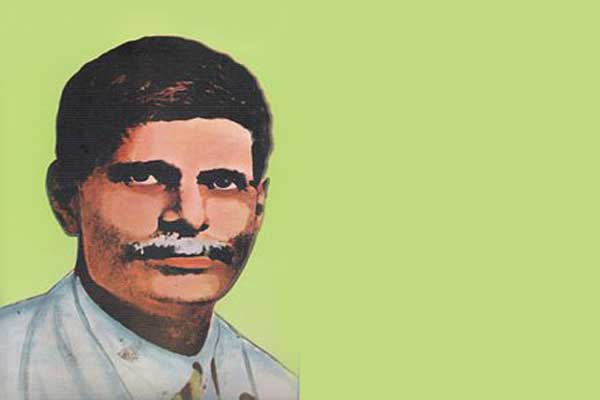 Born into a family of army officers
Raghupathi Venkaiah Naidu was born in Machilipatnam, Andhra Pradesh, into a family of army men, working in different regiments during British rule. His father too was an army officer. But his interest was different. At the age of 18, he moved to Chennai, where started drawing pictures and carving sculptures at Mount Road, and sold them for earning a living. Very soon he learned photography and started a studio too.
In 1909, he ordered a Chrono Mega phone from John Dickinson and Company
Chrono Mega phone which he bought for 30000 rupees, was first one of this kind, and to pay for it, he rented out his photo studio. This artist, with high passion for cameras and films, shot his own films, and exhibited in different cities across India, Burma and Sri Lanka. From next year onwards, he started building his own film exhibiting theatres starting with Esplanade Ten House, mostly in Chennai.
In 1919, he established his production company – Star of East Films
In 1919 after starting his production company, he also constructed a film studio called Glass Studio. In fact he sent his son to London to study cinematography, and once he returned, the father-son duo made their first movie "Meenakshi Kalyanam", followed by a series of films. They produced Bhishma Pratigna (1921), the first film made by a Telugu producer. It's a silent film. He faced high competition with East India Film Company, and went bankrupt.
Later his son focused on mythological films, which slowly turned a profitable business. He joined hands with Y. V. Rao and made many successful films. Raghupathi Venkaiah Naidu passed away in 1941 following illness, and the legacy was carried forward by next three generations.
Raghupathi Venkaiah Naidu – Some interesting and less-known facts
1. His elder brother Raghupati Venkataratnam Naidu was a famous social reformer and educationalist.
2. Though known as a pioneer of south Indian cinema, he was forced to sell his properties in 1929 to pay off his debts. He died at a comparatively young age of 53.
(Visited 81 times, 1 visits today)