Quick and Easy Guacamole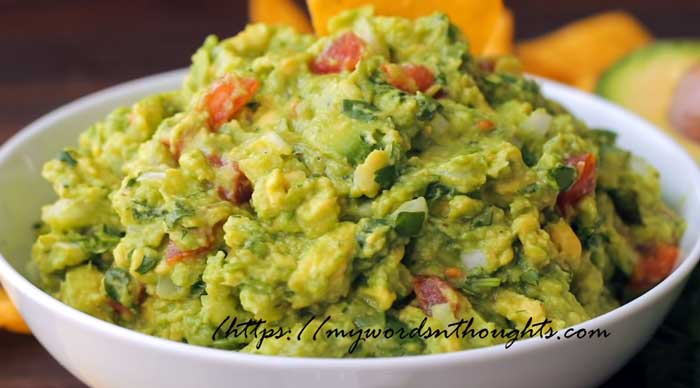 Ingredients for Quick and Easy Guacamole:
1. Avocado – 3
2. Lemon juice – From 1 lemon
3. Salt – For taste
4. Onion – ½ cup, cut into square pieces
5. Coriander leaves – 3 big spoons, chopped
6. Cherry tomato – 2, chopped into square pieces
7. Garlic chopped fine – 1 small spoon
How to prepare Quick and Easy Guacamole?
1. Remove skin and seeds of avocado and smash well.
2. Take avocado in a bowl, along with lemon juice and salt.
3. Mix the ingredients well.
4. Add onion, coriander leaves, tomato and garlic and mix again.
5. You can serve with salad, or as a dip of chips, tacos etc.
Courtesy: Vanitha Magazine March 5-18, 2022
Also read a few vegetarian salad recipes. Click on the images in the gallery to read.
(Visited 12 times, 1 visits today)