Pop-Up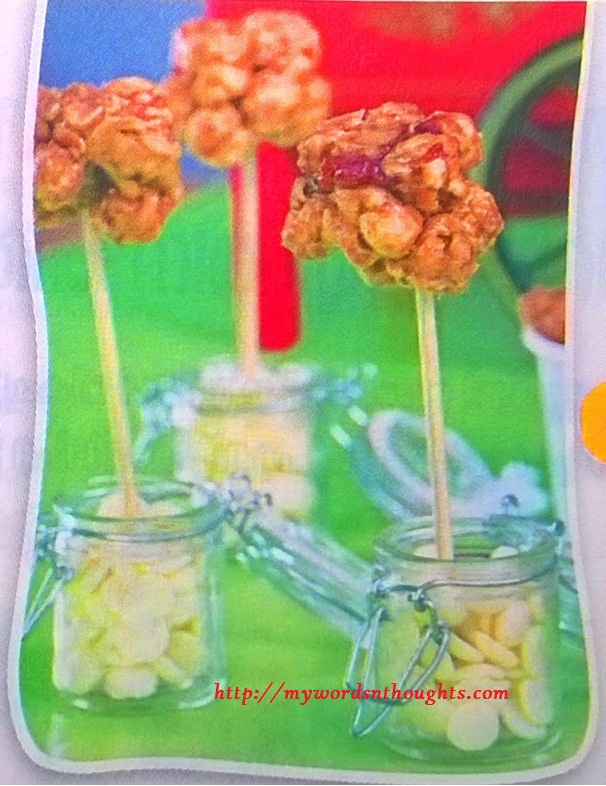 Ingredients for Pop_Up:
1. Caramel popcorn – 1 cup
2. Peanut butter – 2 big spoons
Mixed fruit jam – 1 big spoon
How to make Pop_Up?
1. Prepare popcorn in cooker or microwave oven. Transfer to a bowl.
2. Heat peanut butter and when it turns soft, pour over popcorn. Add jam as well.
3. Now make small balls out of it, and pierce in lolli sticks similar to lollipop, and press it once.
4. Now place your pop ups in refrigerator and allow to set.
5. You can eat it, once it's fully set.
Archive: Vanitha Magazine, May 1-14, 2017
(Visited 98 times, 1 visits today)