Orange Rind Cake with Lemon Curd Filling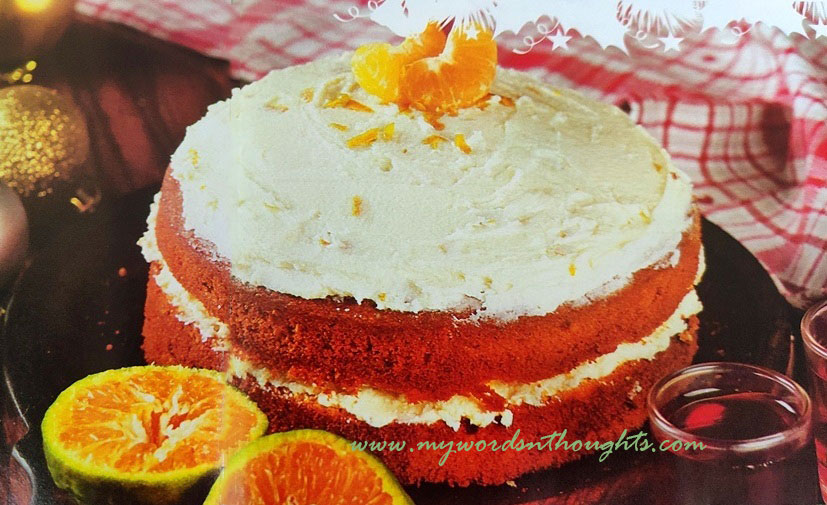 Ingredients for Orange Rind Cake with Lemon Curd Filling:
1. Maida – 250 gm
Baking powder – 2.5 small spoons
2. Butter – 250 gms
Sugar powdered – 250 gm
3. Yellow yolk – 5
4. Orange juice – From 1 orange
Orange skin peeled – 1 small spoon
5. White yolk – 5
6. Vanilla essence – ½ small spoon
For filling:
7. Lemon juice – ¼ cup
Lemon skin grated fine – 2 small spoons
Sugar – 1/3rd cup
Yellow yolk – 4
Salted butter – 3 big spoon
For butter cream:
8. Icing sugar – 1.5 cups
Butter – 100 gm
How to prepare Orange Rind Cake with Lemon Curd Filling?
1. Pre-heat oven in 180 degree celsious.
2. Blend maida and baking powder together.
3. Beat butter and sugar till it turns soft.
4. Add yellow yolk and continue beating till it turns soft.
5. Add orange juice and orange skin and mix the contents well.
6. Add maida mixture and beaten egg white mixture alternatively and mix well.
7. Add vanilla essence too, and pour this batter to baking tin.
8. Bake your cake for 30 minutes in pre-heated oven.
9. To prepare filling, transfer ingredients no: 7 to a bowl.
10. Immense the bowl in boiling water and using double boiling method, boil the contents.
11. Keep stirring and boil the contents till it thickens.
12. When the mixture sticks on to the back side of spoon, take the bowl from boiling water.
13. You can store this lemon curd in refrigerator for future use. Store it in an air-tight container.
14. To prepare butter cream, beat icing sugar and butter till they turn soft.
15. When small hill like structures appear on the surface, continue beating.
16. Add 4 big spoons of lemon curd to it (or as needed) and mix well. This is the filling.
17. Cut the cake into two halves and spread the filling in between the layers and the top.
Courtesy: Vanitha Magazine, December 1 – 14, 2019
You can read a few more delicious cake and bake recipes. Here is the page link. Click on the images in the gallery to read.
(Visited 70 times, 1 visits today)