Orange – Radish Salad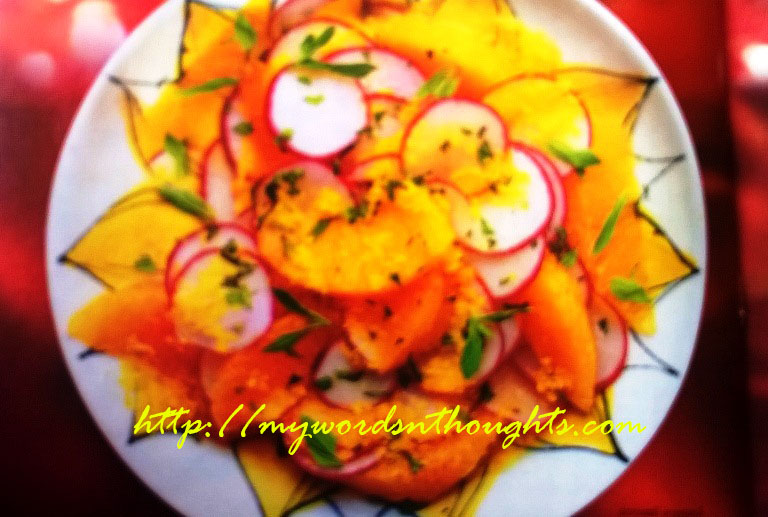 Ingredients for Orange – Radish Salad:
1. Orange – 4, medium sized
2. Red radish – ½ kg
3. Olive oil – 1 big spoon
Lemon juice – 2 small spoons
Salt and pepper – As required
4. Mint leaves – To decorate
How to prepare Orange – Radish Salad?
1. From one half an orange, scratch 2 small spoons of orange skin.
2. Also extract one big spoon of juice from that orange.
3. Slice radish into very thin round pieces.
4. From the remaining orange segments, remove the inner skin and seeds and place aside.
5. Mix ingredients no: 3 with orange skin and orange juice. This is used for dressing the salad.
6. In the serving plate, spread orange segments and radish.
7. Sprinkle the dressing and decorate with mint leaves before you serve.
Courtesy: Vanitha Magazine October 15-31, 2016
Click to read a few vegetarian salad recipes here. Click on the images in the gallery to read.
(Visited 157 times, 1 visits today)