Orange Cake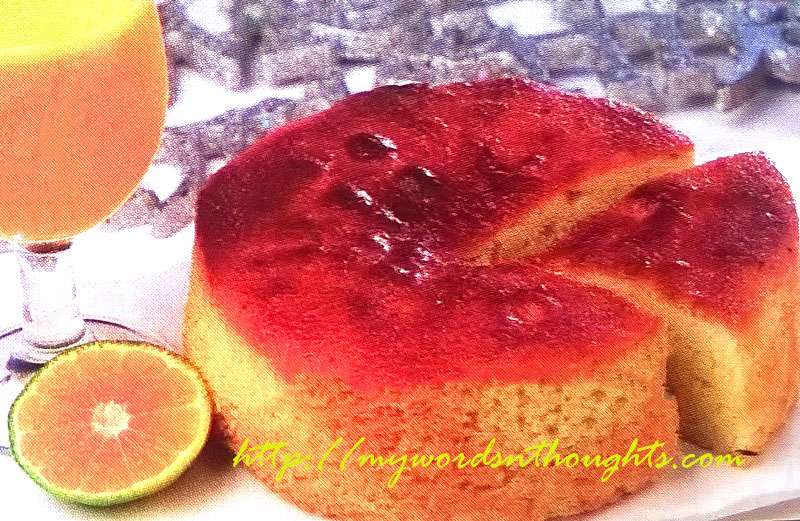 Ingredients for Orange Cake:
1. Maida – 170 gm
Baking powder – 2 small spoons (in spoon level, not as heap)
Butter – 170 gm
2. Sugar – 170 gm
3. Eggs – 3
4. Cold milk – 2 big spoons
Orange skin peeled – 3 big spoons
5. Orange juice – From 2 oranges
Sugar – ¾ cup
Rum – 2 big spoons
How to prepare Orange Cake?
1. Preheat oven in 180 degree celsious.
2. Blend maida well adding baking powder.
3. Whip sugar with butter till it turns soft and add eggs one by one. Beat the mixture while adding each egg.
4. Add blended maida, milk and orange skin alternatively and mix the contents in between.
5. Mix the contents well and bake your cake in pre-heated oven for 30-40 minutes.
6. Mix together ingredients no: 5 to prepare the topping.
7. Soon after taking the cake from oven, pour this mixture little by little on the top of the cake.
Vanitha Magazine December 1-14, 2017
You can read a few more delicious cake and bake recipes. Here is the page link. Click on the images in the gallery to read.