Onam and floral decorations are special for Kovalam belt
Kovalam, visitors' paradise is famous for its natural beauty of sea shore, sun set and calm sea waves. That's the reason why foreigners come here in folk to celebrate their holidays with sun bath and natural greenery. That may be the reason why attam is so special for this belt.
There are attappookala competitions arranged between clubs and art associations. So, they make Thiruvonam day grand with their joint effort. First eight days from atham to pooradam, they just make atthams in a simple way. When the whole city sinks in Uthrappaachil night with shopping and tours, people belonging to Kovalam belt make it grand by presenting those floral decorations in a grand way, making everyone feel pride. That is the reason why people even from Tamil Nadu are coming to Onam day afternoons.
In the dawn of Uthradam, club members close the whole place with curtains and clothes and start preparations for the next day, early morning itself. So, more than 30 people will work for 24 hours to make every atham grand. They often invite artists to make beautiful idols of Siva, Muruga, Ganapathi, Krishna, Vishnu, Maveli, Vamana etc and when it dries, they start decorating the athams with flowers of different types. Usually Hindu mythological gods are selected. Chrysanthemum, marigold and Bachelor's Button are the common choices.
Such athapoo decorations are so big and flowers are uniformly arranged in a pattern. When we see those athams, we will be amazed thinking about the efforts needed by those hard working people to make Onam cheerful. It's sure, Maveli will be pleased seeing their dedication. Let me share a few photos of Onam 2012. Often games and sports are also arranged. Kaduva kali, thumbi thullal, vadam vali, kalam adi etc are a few among those sports.
I am adding images of a few pookkalams of Chauvara-Kovalam-Chappath belt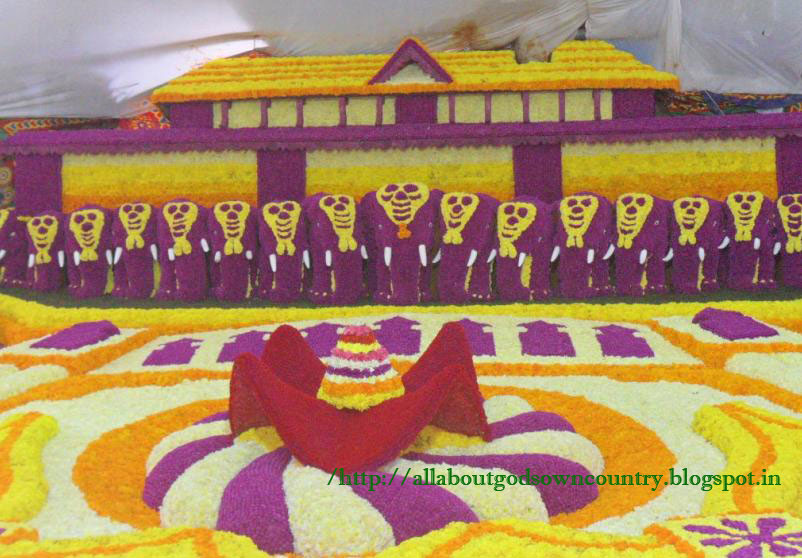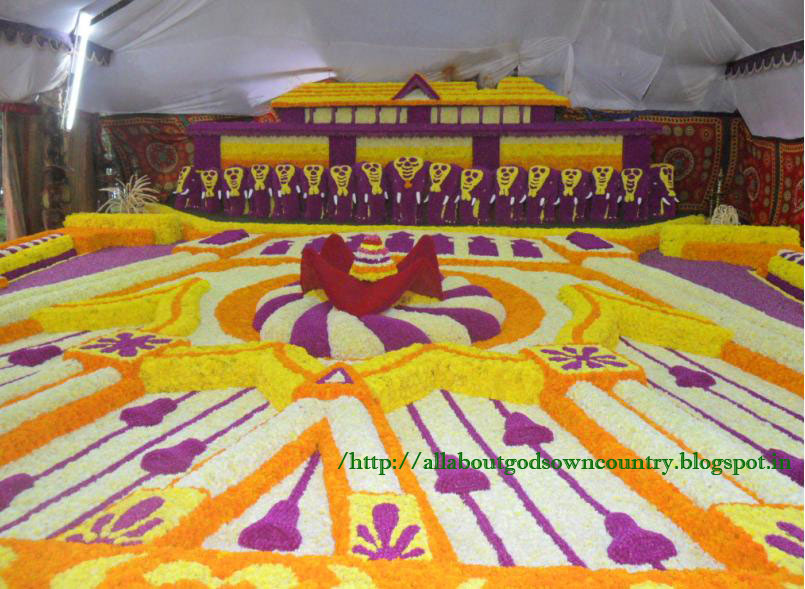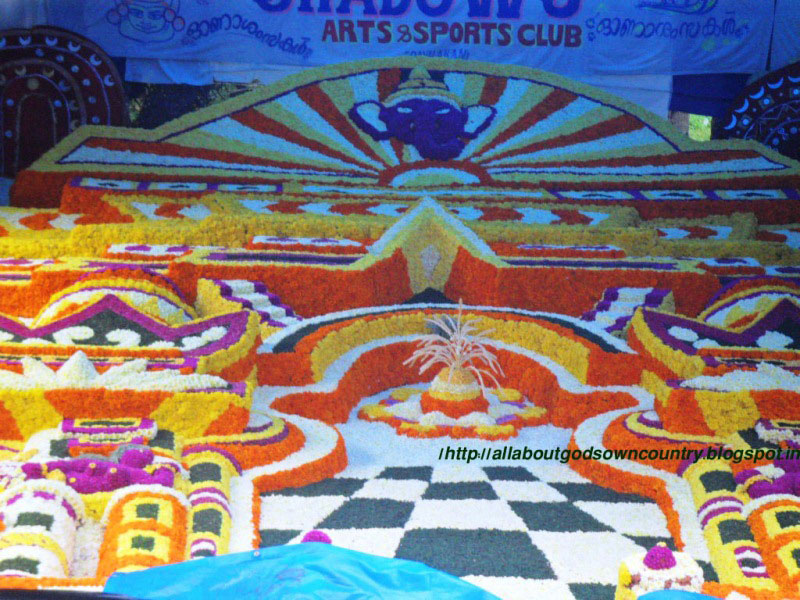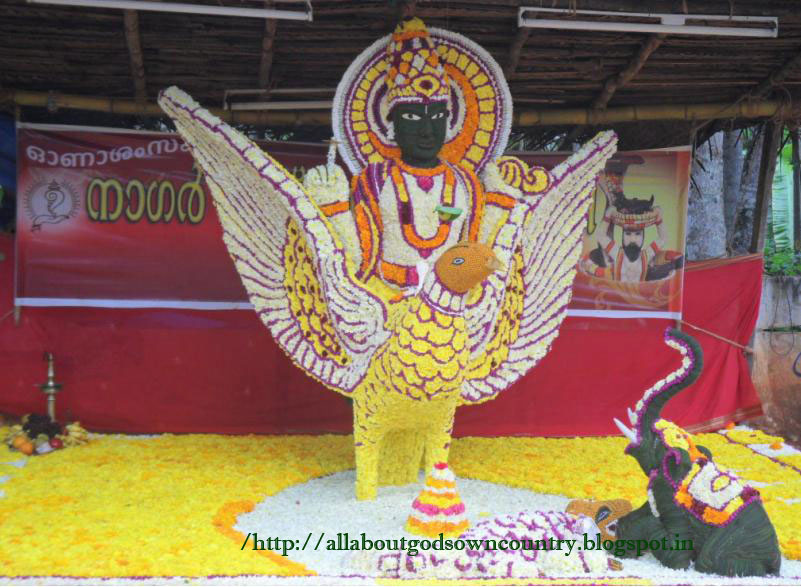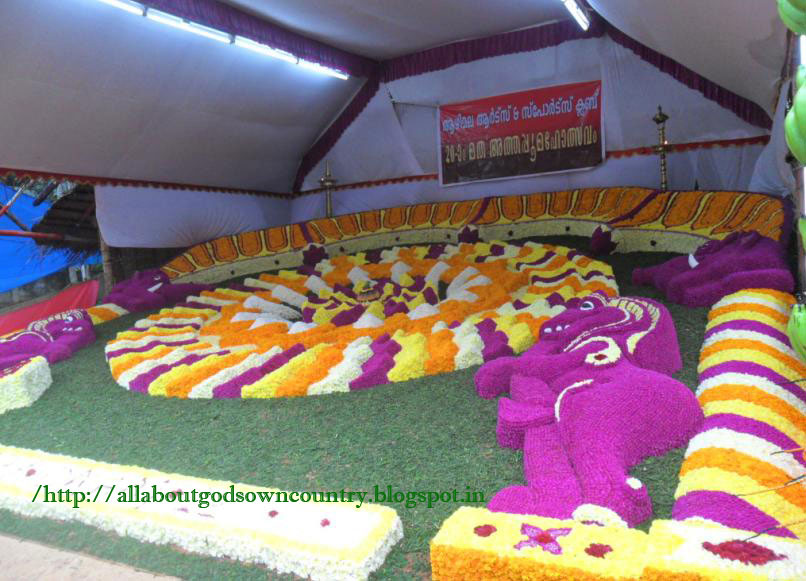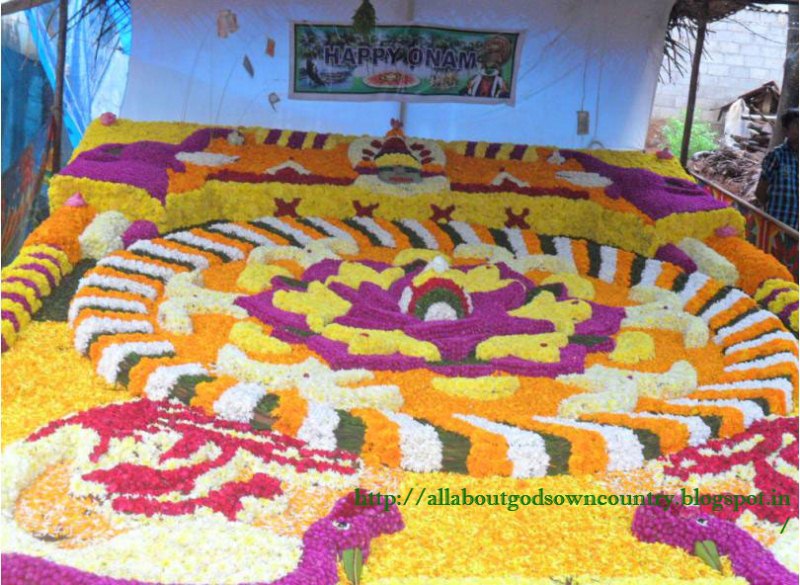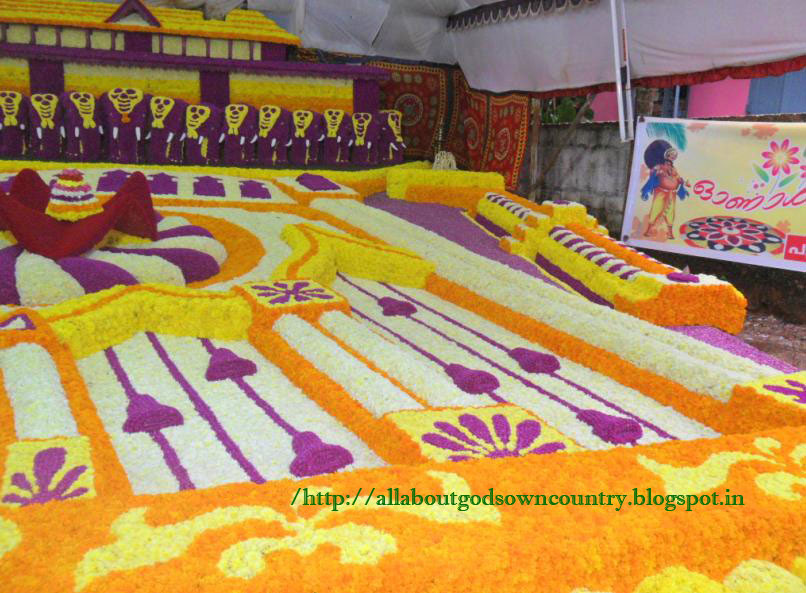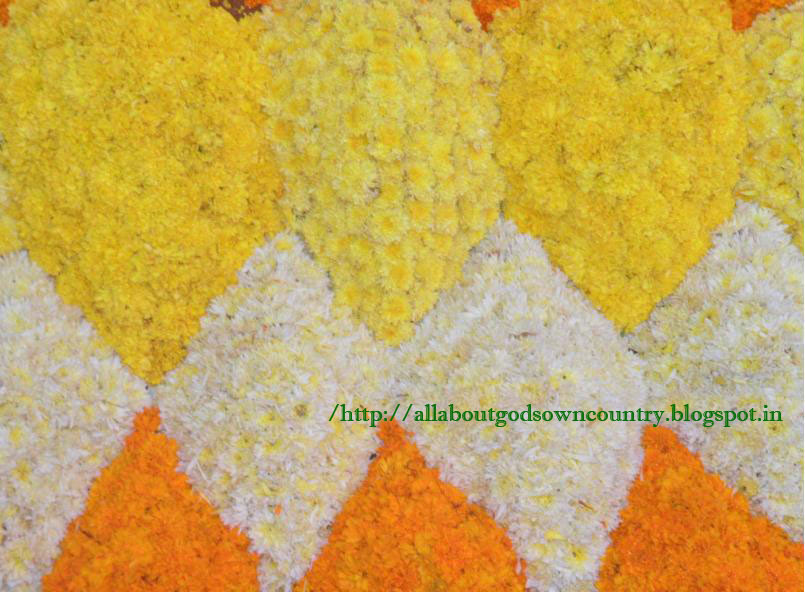 Go through the gallery to read a few more interesting articles on fun, recreation, myths and traditions associated with Onam season. Here is the page link. Click on the images to read.
(Visited 1,010 times, 1 visits today)