Note these points to avoid the negative effects of facial treatments and cosmetics
Yes, it's true, beauty has its own value, and if you possess a beautiful face and glowing skin tone, it improves your personal confidence. But if you turn blind towards facial treatments without checking its consequences, what are its after effects? Everything has its own limit, and same is the case of facial treatments too. Some hidden damages can take away your natural beauty, giving bad consequences. Here I listed a few.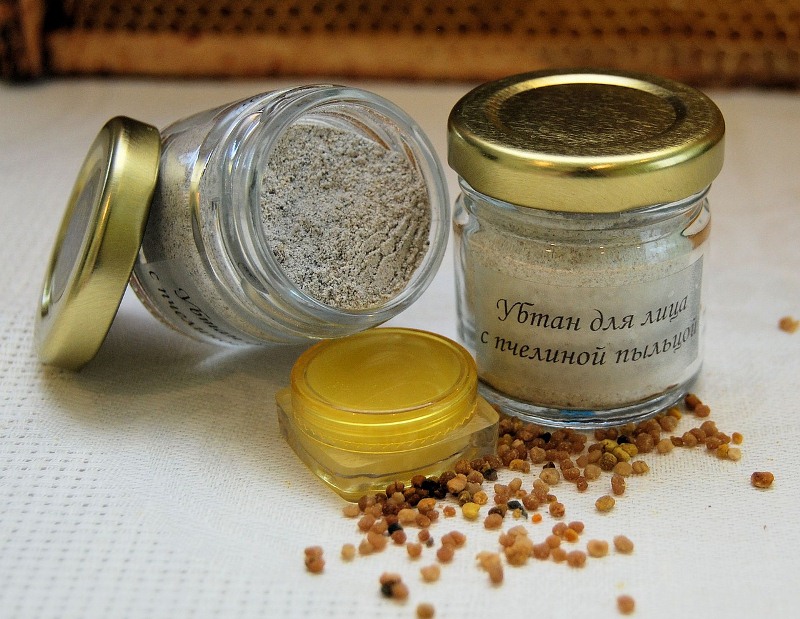 Let us take a very common example. Seeing ads, girls may experiment with a few cosmetic products and its results may not be the same what she dreams about. Sadly she fell into the trap of smitten words shown through ads. Facial creams, hair growing hairs, hair strengthening chemicals – here are some of the very common examples. Circumstances may be different, but things remain the same. It happens with teenagers as well as people above 40 or 50.
Just ask this simple question, 'How should I interpret my beauty?' If you believe that cosmetic products readily available in the market can give you a shining face and glowing skin, you are wrong. Soon after the use of the product, if your skin turns pale, it's due to the low quality of the product. In the second case, you might have used the product a little more time (for instance: hair cream or face cream) than what's instructed. In other words, our careless mistakes can also damage our skin a lot. So we can't completely blame the beauty products, if we didn't get the desired results.
Beauty products to increase skin complexion can give negative effects too
It can happen at least in a few cases. A particular body cream meant to increase the skin colour and tone can send you to a dermatologist for skin treatment. Though we have seen similar cases very often, the people who fall into the lust of fair skin and complexion have seen only increasing in the recent times. Sadly there is no standardization checking in beauty products in our country, and many business firms exploit the situations well. National Sanitation Certification should ensure the quality of such beauty products in our country. NSF hallmark is given to quality products.
Dark complexion has its own charm. But Indian society doesn't accept it so, and people with dull skin tone are often isolated. For the same reason, many people easily fall into the lust of beauty treatments. Sadly some of such cosmetic products can lead to dreadful diseases like cancer. Certain products are taken as medicine, without doctor's prescription and they can give many dreadful consequences. Medicated creams and tablets to improve fairness are available in the medical shops near schools and colleges, and students easily fall into the lust of such beauty products. In the latest trends, boys use such products more, comparing girls, and in most cases their parents are unaware of it.
There is yet another common case. You might have consulted a skin doctor for treatment of paleness and dark marks of the skin, and the prescription given by the doctor may be used for the second time to purchase those medicines, dreaming a fair skin. In most cases, strictly warn them to discontinue the medicines soon after the treatment of the skin disease. If the patient doesn't listen to his words, he can see its visible consequences very soon. For the first few days, his skin may turn more shining and beautiful. But very soon, the skin may be very much damaged. It might have turned pale and dark also. Frequent use of such medicines may reduce the presence of anti-oxidants of skin. Even natural treatments may fail to retain the lost beauty, as the skin fails to respond to treatment. The skin also turns too soft giving red patches on its surface, and slowly it turns a sensitive skin which gets easily affected by normal sunrays.
Expiry date of cosmetics is very important
You might be keen in the expiry date of food products. Yet everyone is not at all careful about the expiry date of cosmetics. You can see many people who use beauty products such as foundation and lipstick beyond expiry date. If you do so, ready to face its consequences as well. Beauty products make use of many chemical products, and hence may go chemical change beyond the expiry date. Beauty products like mascara and eye liner, which stay close to eyes should never be used after 6 months. This expiry date is applicable for lipstick, lip glows etc. It's a wise idea to note its expiry date somewhere in a piece of paper, and the day which you opened the bottle. For most cosmetic products coming in bottles, period after opening is more important than period of opening.
Same is the case of contact lens. It should be replaced before expiry date. Otherwise it can lead to eye infection and eye diseases. The date on which you opened the lens solution is to be noted, and expiry date should be counted from there on. In most cases, it's noted on the bottle, the maximum number of days the product can be used soon after it is opened.
You should maintain hygiene using beauty creams, and your hands should be free of moisture while taking the product from bottles. Tightly close the product soon after use.
Follow the instructions written on beauty products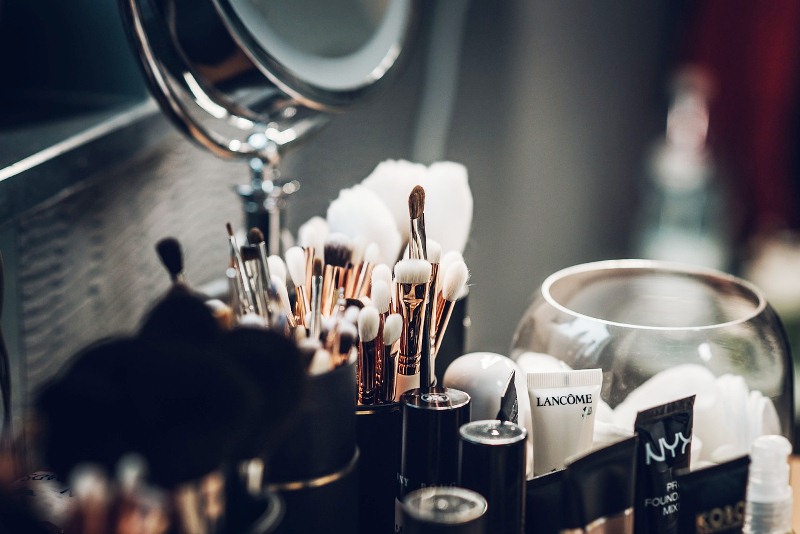 Similar to expiry day and period after opening, it's equally important how to store a beauty product. Some beauty products if exposed to sunlight or heat can change its chemical component structure, and the product can get easily damaged or give you skin problems. Same is the case of nail polishes too. If they are exposed to sunlight, chemical changes may occur. Kindly note if instructions are given to store the product in cool place or refrigerator, not to be placed opened etc. Such instructions are given based on the chemical substances used in the product and reactions that can happen if instructions are not strictly followed.
If products are used beyond expiry date, no: 1 consequence is allergy. Colour change, swellings, itching – result can be anyone of these, and much more. Loss of hair, paleness of skin, dark colour of lips etc are a few more.
Allergy can become the main villain
Hair removing cream, wax, hair colour and dyes etc are prone to allergies, and do a test before using these products at home. You can apply hair colour and dye beneath ear and have a bath to know if the product gives you any form of allergy. You can closely observe next 48 hours. Swelling, colour change and reddish skin could be symptoms of allergic reactions.
In the case of dyes, in the first few usages, such allergic problems may not occur. But the frequent use of some products or usage for long time can lead to some sort of allergy in the future. The time which body takes to respond to a particular product may vary, and that's the reason behind it. So, if your doctor finds the reason of your allergy to be the dye, never argue with him stating that I have been using this product for a long time without any issues.
Some people may buy medicines for cosmetic allergies. Yet he never discontinues the product which causes him allergy. If so, he never gets the desired result with the medicine. First step is to avoid all products which give you discomfort and then take medicine under doctor's prescription. Also you should never treat yourself for your allergic problems.
Fungal infection and swellings on face, colour change and patches etc are some of the common symptoms of allergy. In some rare cases, dizziness, vomiting feel etc can also occur. Talcum powder, soap, shampoo and cosmetic products use chemicals to give adour and some people may be allergic to such products too. Though shampoo or soap is not allergic, the extra element can cause the real damage. Before using beauty treatments like facial, bleaching, waxing and threading, you can do an allergy testing.
Skin of human is not uniform in nature, and same is the case of skin of different regions. In some areas, skin is thick while at other areas, it's soft and delicate. Same is the case of sensitivity too, which is not uniformly distributed across the body. Taking into account of these important facts, cosmetics and beauty products are manufactured, and hence a product used for skin may not be suited to the areas below or beneath eyes, as the skin is very delicate. Similarly hair conditioners and serums are designed for hair only, and if used in hair scalp, it can damage the health of hair.
Hair removing wax used for hands and legs can give negative results if applied on face or under arms. Wax to be applied on face and other body parts are not the same, and readily available in market. If you regularly use talcum powder in shoulder pit and underarms, you block the pores of skin. It can lead to itching and other skin issues in future.
Face wash is the better option than soap for washing face. But a few people use the same face wash as hand wash too. Face wash use only mild substances for its manufacture, and they are not capable to remove germs of hands.
Duplicate products – Yet another open threat in the market
Duplicate of many leading cosmetic products is available in market. In some rare cases, the spelling of some leading brand is slightly changed to trap the users, who may not easily notice the difference. Through online sales, such duplicate products may reach your hands. In most cases, the consumer ignores it and never complains about it, giving new life to such false cosmetic companies. The best solution is to buy the product from some shop, which you can trust.
Also, if you have noticed the mistake, never use it to compensate with the money spent. You may spend its double amount to fix skin problems later. Best solution is to contact the original company, and make them aware of the duplicate available in the market. In most cases, the product's name may slightly differ by an alphabet or two, very hardly noticed. So, you should read the name of the product properly before you purchase it. Also go through the ingredients used for the cosmetic product.
Is hair straightening frequently needed?
Machines such as hair strengthener, face massager, scrubber etc, if used self can lead to a few issues. A few things are to be noted while using these machines.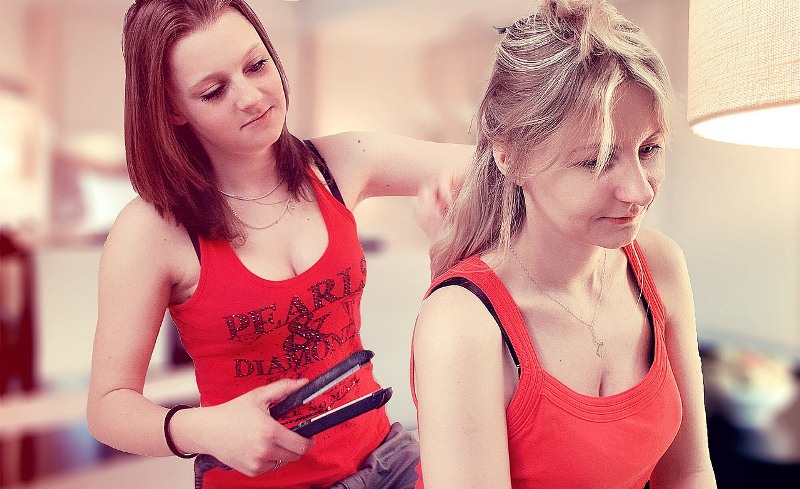 1. Use machines of some leading brand. You can seek opinion from experienced persons before purchase. Also keep in mind that regular use of such machines for a long time can lead to many issues.
2. Give scrubber a gap of at least 1 week. If used regularly, the skin losses its elasticity and smoothness and turns rough. While using scrubber, use only upward strokes. Otherwise skin hangs down and wrinkles may appear easily.
3. While straightening hair in parlours, the beautician applies heat protection cream before the process. If you do the same process at home without using suitable heat protection methods, on long term use, it damages your skin. Use of straighteners soon after shampoo use can break your hair and turn it dry also.
4. Face massager on regular use reduces the natural elasticity of face.
Age is a vital factor
Threading when she reaches 10, waxing when reaches 12, hair colouring and straightening when she reaches 14 – use of chemical products at a younger age can give adverse effects. Chemical products can easily dissolve in the skin of younger kids and reach the blood flow, which can result in conditions such as Adrenal failure where adrenal gland fails to form hormones and many more serious issues. Now a few more points to note.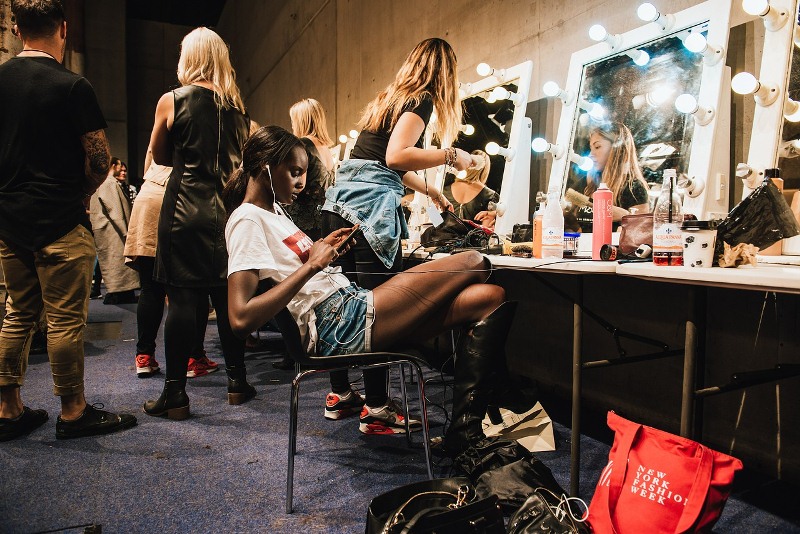 1. No facial before teenage. But face massage can be done with the help of an expert.
2. Never do eye brow threading before you reach the age of 16.
3. Never apply sunscreen lotion of elders when you go out.
4. Use bleach only after 30 or 40.
5. Scrubbling should be done only after 15.
6. Astringents used for makeup removal and cleanup should be avoided by teenagers. Alcohol content of astringents may affect their delicate skin. If you are specific, use a toner.
7. Hair strengthening, curling and colouring are not suited for teenagers below 18 years old. For other aged people too, it's not advisable to do such hair treatments regularly.
8. Peel off masks are not advisable to younger ones. Though it removes dead skin, it makes skin more thin and soft.
9. If aftercare is not properly done soon after chemical treatments, it reduces the natural characteristics and elasticity of the skin. Chemical peeling, glow peeling etc should not be used before 18 years.
10. Laser treatments to remove hair and scars are not be conducted before 16 or 18 years.
Never use products with broken tags
For a single beauty product, there are more than 20 or 30 brands easily available in market. Some of them come with different measurements and offers as well. You should take care of some points before purchasing a beauty product.
1. Never purchase products after expiry date or nearing expiry date, though available in cheap prices.
2. Tag or plastic coating is available for most products such as eye pencil, creams in bottles, lipstick etc. Never purchase such products with broken or absent tags.
3. Choose products that suit your skin only. In sunscreen lotions too, different variants are available for different skin types. Oil skinned people can buy gel based sunscreens. Cream based sunscreen can be chosen for dry skin. Combination skinned people can use lotions. While purchasing foundations and face washes too, take care of above points.
4. It's always a better idea to buy cosmetic products offline, if you are not aware of the real qualities of a particular product. Even if you purchase a good quality product of some top brand, during packing and transporting, the item may undergo chemical change in its composition.
5. Buy only branded products, and from branded outlets if possible.
6. If provisions are available for allergy testing, you should conduct the test before the purchase of the product. Otherwise you can purchase the product in smaller quantities, test it and then go for their bigger bottles.
7. Herbal, natural and organic products may not be so, as the companies promise. You should clearly know the ingredients of such products before purchase.
8. There is a common practice to use beauty products of babies, such as baby shampoo and cream, in the illusion that such products have less chemical substances. But it's not true always.
Image source: Pixabay
Read a few more articles on facial treatments. Here is the page link. Click on the images in the gallery to read.
(Visited 91 times, 1 visits today)