Nitish Bharadwaj – The one and only screen Krishna of Indian hearts
Nitish Bharadwaj is an extremely popular actor best recognized for his iconic role as Lord Krishna in B. R. Chopra's Doordarshan series, Mahabharat in the late 1980s. He has played numerous character roles on big screen as well. Yet he is synchronous to Lord Krishna in Indian hearts. He played lead role of a Gandharva in Padmarajan's Malayalam fantasy film, Njan Gandharvan in 1991, which is still adored by Malayali audience. He has acted and directed a few Marathi films, and was recently seen in Kedarnath and Mohenjo Daro, playing senior roles. He has also served as an MP from Jamshedpur during 1996-1999, associated with Bharatiya Janata Party.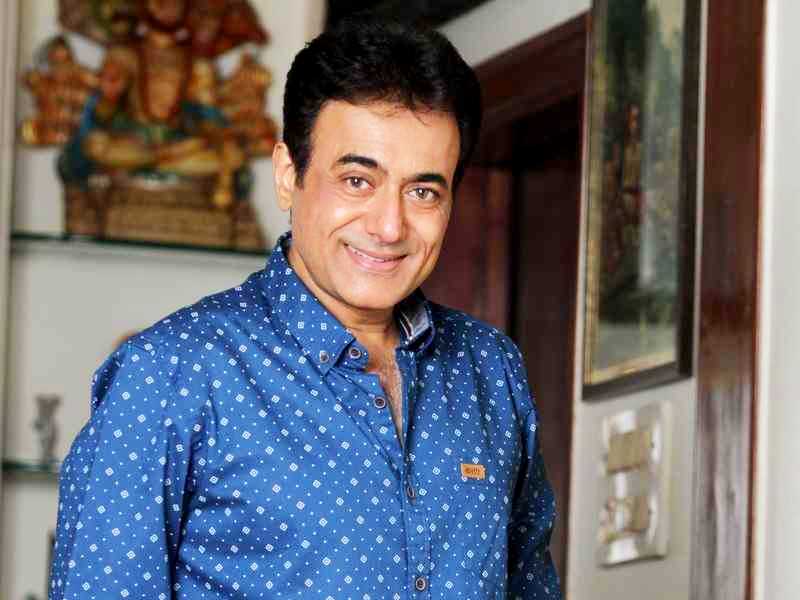 A theatre actor turned TV actor
Nitish Bharadwaj was born in Mumbai in 1963 to a Senior Advocate of Bombay High Court. He started his professional career in the 1980s with theatre with stalwarts and later got associated with Sai Paranjapye and his professional theatre. It was his friend and actor Ravi Baswani who encouraged him to Mumbai to pursue a career in Hindi entertainment industry. He worked in Dinesh Thakur's Hindi theatre group till 1987. He got the major break to television the following year when he was casted as Lord Krishna in Mahabharata series. He was 23 years old then.
The pivot role of Mahabharata suited his appearance, face mannerisms and dialogue delivery, and catapulted him to instant fame at a young age. People started recognizing him for the role, and many imagine him to be an avatar of Lord Krishna, or Krishna himself. He got immense love and admiration from Indian audience for playing Lord Krishna on screen, who they have never seen before. Though he played several character roles on big screen, both in Hindi and Marathi, he is still recognized as Krishna. He also played several Avatars of Vishnu in B. R. Chopra's Tv shows such as Vishnu Puran.
He didn't explore his acting talents in movies, despite earning immense popularity as screen Krishna
National award winning Trishagni was his first film in a supporting role. Sangeet, Prem Shakti etc are a few more. Director Padmarajan offered him the lead role in Njan Gandharvan after watching him as Krishna in Mahabharata. Interestingly the actor rejected the role initially. He moved to London, got involved with theatre and years back returned back in a new avatar, as a director and screenwriter. His directorial debut – Pitruroon released in Marathi in 2013 earned him numerous honours.
He played Sara Ali Khan's father in Kedarnath, and the movie was a box office hit. He played Hrithik Roshan's uncle in Mohenjo Daro. Apart from films, he is interested in organic farming. He owns a small organic farm in Khadakwasla, in the outskirts of Pune. He is interested to do roles on screen, along with his directorial ventures. He loves big screen than small screen.
Nitish Bharadwaj – Some interesting and less-known facts
1. Even after three decades of Mahabharata series, people still fall on his feet and seek his blessings. No other actor has been able to recreate the same screen magic he did with the role of Lord Krishna.
2. He is a qualified veterinary surgeon.
3. His one and only Malayalam film, Njan Gandharvan was the last movie of iconic director Padmarajan. The director died one week after the film release at his mid-ages when he was in good health. It was an irony that Gandharvan played by Nitish leaves earth in the climax of the film, and it happened with director's real life too.
4. Nitish never received any role from Malayalam cinema, post the success of Njan Gandharvan. The film also achieved cult classic status over the years, and his role as Gandharva is still popular.
5. Padmarajan had planned to do a movie starring Mohanlal and Nitish Bharadwaj, and the initial scripting was done. The duo was to play siblings in the film. But following the director's death, the movie never materialized and Nitish never got any Malayalam offers.
6. Nitish says that if a second movie had happened in Malayalam, he would have settled in Kerala. He moved to England, and began his second innings as a director in Marathi cinema.
7. One Malayalam director approached him with a sequel to Njan Gandharvan. But the project didn't materialize.
8. 'Devi' and 'Devanganangal' from the movie Njan Gandharvan were filmed on him (who played a celestial singer) and voice rendered by Yesudas. Johnson's songs (including the third one, Palapoove' sung by Chitra) are still loved by millions.
9. He plans to return to Malayalam cinema in the role of a film director.
10. Nitish had a brief stint in politics, and he was a parliamentarian representing Bharatiya Janata Party. He was elected to Lok Sabha from Jamshedpur in 1996, by defeating Inder Singh Namdhari. However he lost 1999 Lok Sabha elections to Laxman Singh from Rajgarh. Later he retired from active politics, though promotes Narendra Modi's ideologies.
11. He played Lord Krishna in Hindi theatre play Chakravyuh in 2015, and the play remained immensely successful. He has also done 2 mythological radio shows for BBC Radio 4.
11. Apart from Marathi films, he has directed a few documentaries.
13. His former mother-in-law Vimla Patil is a well-known journalist and writer.
14. Nitish married twice. He divorced his first wife Monisha Patil in 2005 (whom he married in 1991) and married Smita Gate, an IAS officer in 2009. He has two kids from first marriage.
15. When he played screen Krishna, he used to get thousands of letters, including marriage proposals. Even girls turned up at doors with requests to marry them. A well-known singer who calls herself as Meera used to address him as Kesav.
16. In his opinion he committed two mistakes. First was to move to London soon after marriage at the peak of his career in 1991 rejecting several film offers and second one was his brief stint in politics.
17. A strange co-incidence; his birth star in Rohini, which is the same of Lord Krishna also. This commonality was pointed to him by actor Shahu Modak, known for his roles as Krishna. Interestingly he also owns the same birth star. Another big onscreen Krishna with birth star Rohini in NTR.
(Visited 950 times, 1 visits today)