Do you know the significance of Karkidakam month and the customs and rituals associated with it?
There was a time when Karkidakam – the last month of Kollavarsham (Malayalam calendar) was considered the worst month of the year, when Malayalis were not so luxurious and most of them led a peasant life. When the month soaks the whole Kerala with monsoon rains and dark clouds, with heavy loss in cultivations and no good ceremonies conducted, many ancestors used to approach this month with fear and curse, when the season completely ruins the normal life. With wide spreading epidemics, scarcity of essential commodities and poverty, it was not everyone's favourite and to get rid of those evil effects of Karkidakam, people started giving more time for religious prayers. Just like dark clouds, superstitious culture prevailed back then, called it as a bad omen. It used to be referred as Panja Masam or 'Month of scarcity' till a few decades back. There is one proverb too – "Karkkada Masee Durkhada Masee". Now things have very much changed when farming has paved way to other professions which less rely on rains and land.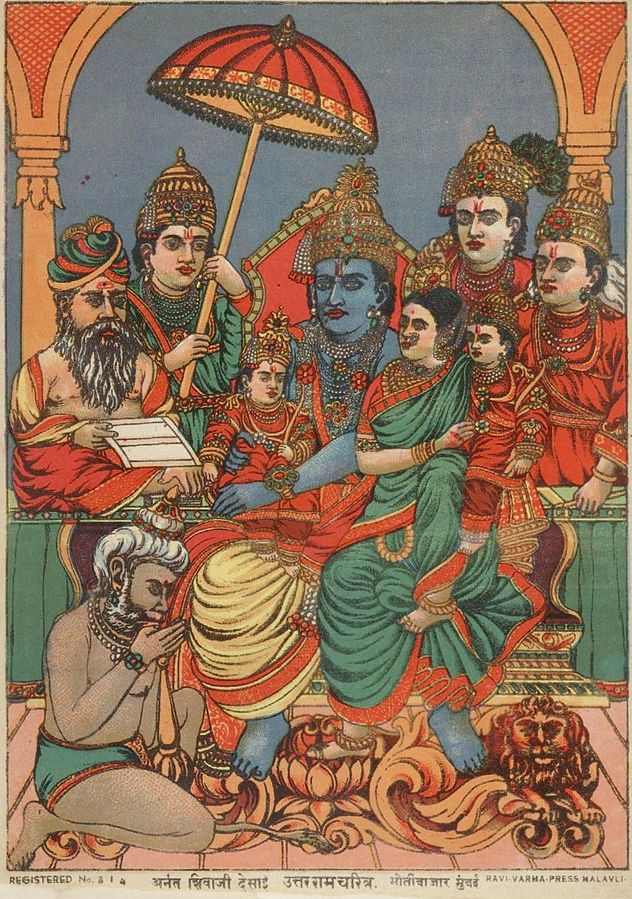 Either it's reading Ramayana at homes, playing homage to ancestors, Nalambalam pilgrimage, or taking Ayurvedic treatments and following a strict diet plan in this month, people have always kept this month auspicious with religious thoughts so that they can welcome the glorious New Year and Onam with warm and cheer, free of diseases and poverty. Though most of the negative outcomes of the season don't affect people nowadays, a few customs are still followed. Yes, we have witnessed the worst month of the year to be rebranded as the holy month of year in the recent past, where pilgrimage and Ayurvedic treatments are given very much importance. Many people see it as a potential business too! Let us go through the different aspects of this holy month and some of the old customs and traditions associated with it. Just like other auspicious occasions its rituals are closely linked to Kerala's agriculture and social life, but now have changed a lot while a few have already diminished.
Karkidakam usually starts on 16th or 17th July in Gregorian calendar
You need to be a Malayali to know the significance of Karkidakam also known as Ramayana month, when a lot of customs and traditions are annually followed. Karkidakam starts on 16th or 17th July in Gregorian calendar and ends on 16th August. August 17th marks New Year or the first day of Chingam month.
Monsoon season of India always starts with Kerala, and it normally falls on June 1st. It ends around mid-September with regular breaks in rain. The month of Karkidakam can be assumed to be a bridge between two seasons – from a rainy season to a prosperous spring, accompanied by climatic variations, diseases and business losses. When monsoon is in its full swing, people are more prone to get diseases, and it also affects daily labourers who work in fields and other construction businesses. People never arrange good ceremonies like marriages and house warming in this month as it is considered a bad omen and they reserve it for the next month, the busiest festival season of the year. Land registration and vehicle purchases are also seized for a while. Thus it affects different areas of businesses as well. People often see it as a 'resting month'.
People always want to welcome New Year with happiness and good health, and also desires to get bad things go. That's why they spare Karkidakam month for annual treatments and return to normal life in a bang when Chingam starts. Also Ayurvedic treatments are most effective in the rainy Karkidakam for many reasons. The month of rejuvenation of mind and body, many people prefer to take Karkidaka Kanji and medicinal herbs. As far as I believe whole across our nation, it's only Malayalis who give a lot of importance to the final month of their annual calendar. Let us try to find what the specific observances in the month of Karkidakam are.
Let us begin with Ramayana reading and Nalambala Darshanam
It's a holy month dedicated to Lord Rama and Holy Ramayana, where Ezhuthachan's Adhyathmaramayanam is recited at every Kerala temple as well homes. In a spiritual and devotional atmosphere, people gather around a lighted lamp to recite Sundara Kandam (5th Kandam which tells the story of Hanuman), and such gatherings are conducted in different homes also. It's believed that reading Ramayana helps one to attain moksha and also it clears the difficulties of the gloomy month of monsoon. It is also believed that praying to god at this time protect their families as well as crops from natural disasters. It also brings back self confidence among people to fight against odd time. Hanuman is given great importance in this month. You can read more about Ramayana Month here.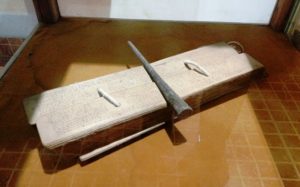 Hindus prefer to visit temples of Rama and his siblings in the month of Karkidakam and this holy pilgrimage is called Nalambala Darshanam. A pilgrim should visit the temples of Rama, Bharata, Lakshmana and Shatrughna in the order and then return to Rama to complete the pilgrimage. Many people skip the revisit to Rama temple for convenience. Having Nalambala Darshanam (4 temple visit) and reading Ramayana complete one cycle linked to holy epic, though many other Hindu rituals are followed in the same month. Read more about Nalambala Darshanam and temples associated with it.
Karkidaka Vavu – A ritual to pay homage to ancestors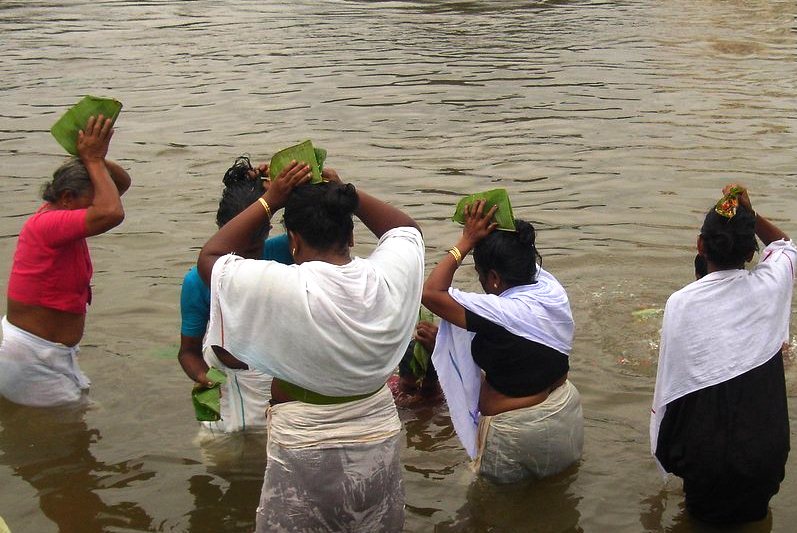 It's a rare occasion to remember our ancestors (known as 'Pithrukkal' in local terms) and pay homage to them. As per Hindu beliefs, our ancestors are more powerful on Amavasi day, and people usually choose this particular auspicious day to pay tribute to their ancestors. The ritual known as 'Pitrutharpanam'/ 'bali'/ 'Pitrubali' is conducted in grand fashion in many temples across Kerala, of which Aluva Mahadeva temple is most famous, where thousands of people gather on Amavas day. People also prepare grand Kerala sadyas at home and give special offerings to ancestors to please them.
Departed souls attain moksha through these rituals, where the elder male member offers bali at a temple (in some cases other members do perform). Rice, flowers and a few holy things are placed in banana leaves, and then taken to river or sea. The person baths and prays for the departed souls.
Karkidaka Kanji – The medicinal Congee served during this season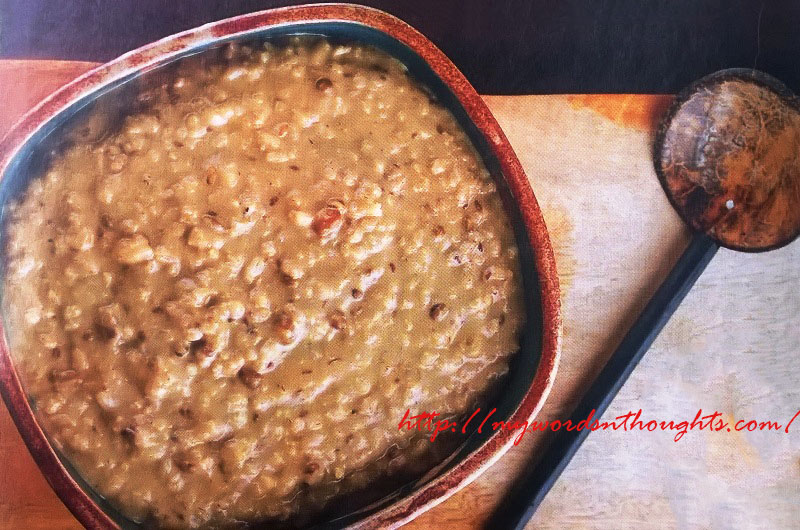 It's not easy to consume this congee which has bitter taste. Yet many people have Karkidaka Kanji, as it is believed to have medicinal values. It includes a few medicinal leaves and spices and is prepared with Navara rice and coconut milk. Medicinal herbs like Ayamodakam, Kurunthotti, Uzhinjal etc are added, apart from cumin seeds, shallots, jaggery etc. Apart from Karkidaka Kanji, people also serve different leaf dishes (except moringa leaves and spinach) during this month. Now-a-days Karkidaka Kanji has been branded by many companies with new business strategies, and ready-made packages are available. Karkidaka Kanji is served for a few days continuously in this month to get good results.
The month of Panchakarma and other Ayurvedic treatments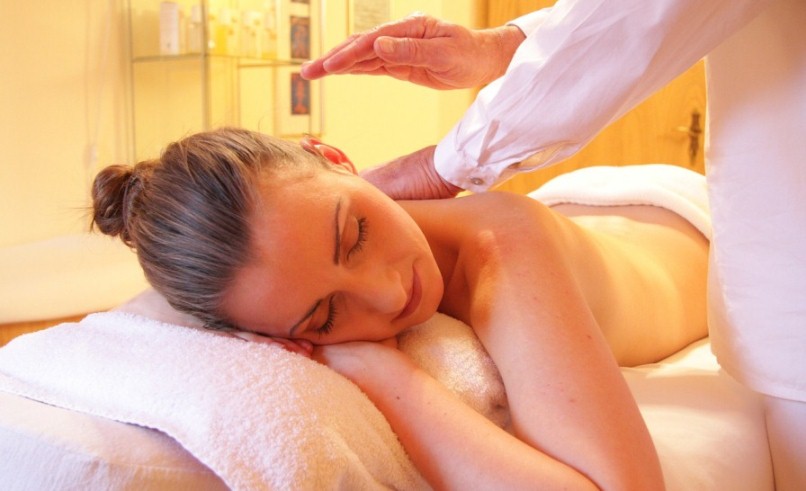 If you work tireless for a year, you can take a short rest in the last month, achieve sufficient energy through Ayurvedic treatments and move forward with double energy. That's what Panchakarma and other Ayurvedic treatments promise you. Also known as the month of rejuvenation, people mostly choose this monsoon season for Panchakarma. Oil massages also give good results. I have already posted a detailed article of this topic, and would not prefer to repeat all over. Please read it here.
A month of special offers and annual clearings
As I told earlier, business sales usually fall in the month of Karkidakam as people have less money in hand. To compensate with losses, many business organizations, especially textiles offer high discount sales to get rid of their old stock, and to fill their storages with new stock for New Year. Adopting Tamil terms, it's called 'Aadi sale' in Kerala, and it starts in the month of July, and ends before Chingam first.
When business firms are busy with annual clearings, people also clean their houses and surroundings in the end days of Karkidakam and flush out old things to welcome Chingam season with neatness and prosperity. They dump waste things and fill home with new things to give a positive look. This process also flushes out disease germs which have arrived with the offset of monsoon. Lekshmiku Vaykkal or Sheepothi Orukkal are also conducted in many homes, where goddess Lakshmi is worshipped.
Sheevothikku Vaikkal or Lekshmiku Vaikkal and Sheepothi Orukkal
An age-old tradition – Sheevothikku Vaikkal or Lekshmiku Vaikkal is known in different names in different places, and nowadays very rarely practised. The ritual summons with the first day of Karkidakam with Sri Bhagavathi pooja. A mirror is assumed to be goddess and 10 auspicious flowers (known as Dasapushpangal in Malayalam) and tulsi leaves are used to worship her. People also offer a few more auspicious things like beetal leaf, aracanut, husked rice in Naazhi or Para, vermilion, sandalwood, new dress etc as they please. Married woman who wears Mukkutti Chaand (a type of sindoor) performs this ritual.
Another custom is Sheepothi Orukkal. For the next 30 days she takes an early bath in the dawn break, takes some water in a kindi and places it in the veranda of home. She also places a few basil leaves and bhasma in a stool near to kindi, and lights a traditional lamp. In the evenings she wraps basil leaves and bhasma and places it somewhere in the ceiling of veranda. On the final day all these packets are collected in a clay pot and dumped in unused places, usually at backside of home premises. An old broom and broken sieve are also thrown out to symbolize the dumping of Chetta Bhagavathy or Kalichi – symbol of poverty. The first and last day of Karkidakam, along with last day of Midhunam and the first day of Chingam have great significance, and many customs and Hindu rituals are associated with it. But nowadays, Karkidakam month is all about reading Ramayana at home, visiting 4 temples related to Ramayana, taking Ayurvedic treatments and refrain from all good activities and auspicious celebrations for one month.
Karkadaka Sankramam – Chetta and Sheepothi
Chetta and Sheepothi – two terms associated with the month of Karkidakam, just like two sides of the same coin. Chetta (also called Jeshta in some places) symbolizes evil and poverty while Sheepothi is used to address prosperity and wealth, or simply Goddess Lakshmi. There is one custom called 'Chettaye Purathaakal' or dump the poverty and miseries. On the final day of last month, also known as Karkadaka Sankramam, senior-most woman of the family accompanied by a group of women is determined to drag Chetta out of homes. So her group chants a slogan – "Chetta po, Shepothi vaa", which literally means – 'Go Chetta, Shepothi please come in'. In some regions, the slogan goes like – "Chetta bhagavathi purath, Sri Bhagavathi akath". Before the process, a few more procedures are done and they are explained below. The chanting is carried out in the evening, and this event is likely to fall on July 16th.
The group takes a torn sieve from kitchen and put a few things inside it. They place three cooked rice balls inside it, one mixed with burned ashes of coconut shell, second one mixed with turmeric and third one with chilli powder. Thus three balls will have different colour – black, yellow and red. In a small pot lime and turmeric is mixed together to get red colour, and it is placed near to sieve along with an old broom. At the time of setting sun, they light incense sticks and carry all these things to each and every corner of the home to drag Chetta out, chanting the slogan. After completing the process, the group circumvallates the home once, and then a single person from the group dump those things somewhere outside the house. She then takes a bath and light a lamp in veranda, which symbolizes the presence of goddess Lakshmi.
Though such customs are out dated, it prevails only in remote areas with slight variations and different names. The only significance is to eradicate bad days and invite Goddess Lakshmi inside home with the beginning of Chingam. In some regions, old palm pot is used instead of sieve while items placed inside it are also different. They place colocasia stem, cooked rice, arrowroot powder, bamboo sticks, raw rice, chillies, raw turmeric, salt, charcoal etc.
Kaliyan and Kalichi – Once prevailed in agricultural homes
It is related to the custom of Shepothi. One day before Shepothi (the first day of Karkidakam to begin with Lakshmi workship) i.e. on the last day of Malayalam month Midhunam it's 'Dakshiyayana Sankrama' dedicated to Kaliyan. This custom is called 'Kaliyanu kodukkal' which is practised in Thrissur district. Midrib of coconut leaves and banana leaves, tender coconut leaves (Kuruthola) and leaves of jackfruit tree, banana stem and Koova (arrow root) are used to make models of agricultural equipment and cattle used for farming. Ox is made using jackfruit tree leaves and cow shed using banana stem. They also make models of yoke, shovels, plough, palm hat and other equipment used in fields for agricultural purposes. Then they find a jackfruit tree in the southern side of home premises, somewhere near the side of a natural water body.
In the late evening all these models are placed beneath the tree in a banana leaf (only tip of the leaf is taken, known as 'Thumbila') and whole rituals are conducted in the brightness of lighten dry coconut leaves tied as a bundle. (Those old days of 'Choottu' are missing from Kerala's popular culture these days when torch light and mobile light are available.) Cooked rice, rice flour and water mixed with both charcoal and turmeric are also used to conduct the rituals. Things which form a part of Kerala's agricultural culture are also arranged along with Kerala kindi. They also place their favourite food item, which they specially prepare for the eve and place in a coconut shell as offerings to please Kaliyan, so that he will bless with prosperity.
A person impersonated as Kaliyan leads the group and the whole family members circumvallates tree uttering a strange local poem requesting Kaliyan to fill their cattle sheds with cattle and also to give fruits such as mangoes and jackfruit before he returns. They also ask him to return their people. They may also carry fire torches in hand, with prayers, shouts and musical instruments as accompanies.
Earlier I have described about Sheepothi Orukkal, where basil leaves and bhasma kept as packets in ceiling are collected together in a clay pot and dumped in some unused place. It symbolizes dragging Kalichi or bad omens/wicked woman from home and known as 'Kalichiye Adichirakkal'. She is also known as Chetta Bhagavathy. When Kalichi which represents misery and poverty is thrown out of the home on the last day of Karkidakam month, it gives space to goddess Lakshmi or prosperity to enter home when Chingam arrives. All these rituals are carried out in the last evening of Karkidakam at the time of dusk.
Sukhachikitsa and Anayoot for captive elephants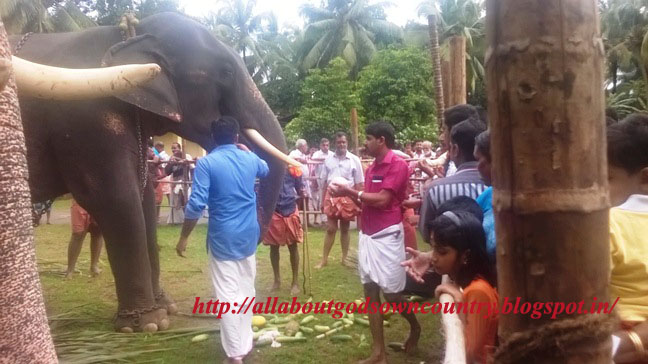 Elephants form an integral part of Kerala culture and celebrations irrespective of religions, and they get special treatment in the month of Karkidakam. The traditional feast arranged at temples is known as Anayoot, where devotees and elephant fans get opportunity to feed elephants with sugarcane, rice, jaggery, banana, cucumber, coconut leaves etc. Like human beings, elephants are also given Ayurvedic medicines this month to rejuvenate them and to prepare for next season. As temple festivals are not conducted in this month, elephants get a good time frame to go through such treatments, and they are given complete rest this month. Special poojas for elephants known as Gaja pooja are also conducted in temples. Mahaganapati Homam is an integral part of Anayoot. You can read more about Anayoot here.
Harvest rituals – Illamnira and Puthiri are conducted at temples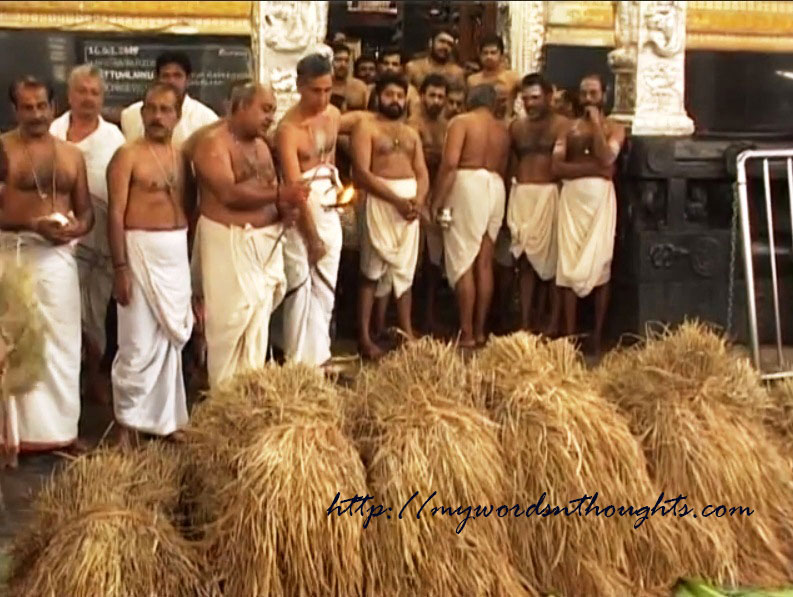 The terms – Illamnira and Puthiri are synchronous and often used interchanged. Farmers offer reaped paddy to temples for Lakshmi pooja, and this celebration known as Illam Nira marks the beginning of Onam season. Farmers carry newly reaped paddy sheaves on head, reach temple and circumvallate the deity. Later it is taken inside temple and Melshanti or temple priest offer it to the deity. Muharat for annual Illam Nira are pre-decided and in most cases conducted on Sunday just after Amavasi of Karkidakam month. Devotees who assemble in the temple will get paddy spikes. People usually hang it somewhere in the ceiling or windows and they keep it for long years, as it is believed to bring prosperity.
New rice known as Puthiri is reaped from fields and a part of it is stored in granaries to be used for one year. In those days, only high caste feudal lords owned lands and only they were privileged to store rice grains in their granaries. Illam Nira literally translates 'filling illam (Brahmin homes) with grains'. Now all those habits are mere customs, where farming is very much reduced in Kerala and feudal power has already ended decades back.
Muppett ritual associated with 10 leafy vegetables
First Friday of Karkidakam used to be celebrated by ladies in old days, when ladies put henna on hands. They also eat a particular dish made of 10 types of locally available leaves adding sufficient salt and oil on this auspicious day and this custom is known as Muppett. Names of those leaves should not be uttered while preparing and eating it – What a strange custom! Those leaves are taken from Thazhuthama, Cheera (amarantus), Payar (peas), Thalu and Chemb (two types of colocasia), neyyunni grass, pumpkin, white gourd, tharakara and also neyyunni grass. Leaves of Koovalam (Ivy gourd), Vatta Thakara, Mullan Cheera, Choriyanam etc are a few more, and the choice of leaves in different places may slightly vary.
Pilleronam
A small replica of Thiruvonam of Chingam month, Pilleronam is celebrated in the month of Karkidakam exactly on the same 'Thiruvonam' (star) day. It normally comes around 27 days before the actual Thiruvonam, and is specially meant for children. That's why it's called Pilleronam, and children are given responsibility of household activities. Special Sadya is prepared in the 'Panja Masam' and it's believed that heavy rain will end very soon and on the 10th day pleasant sun comes out of the clouds.
Kutti Theyyam conducted in Karkidakam month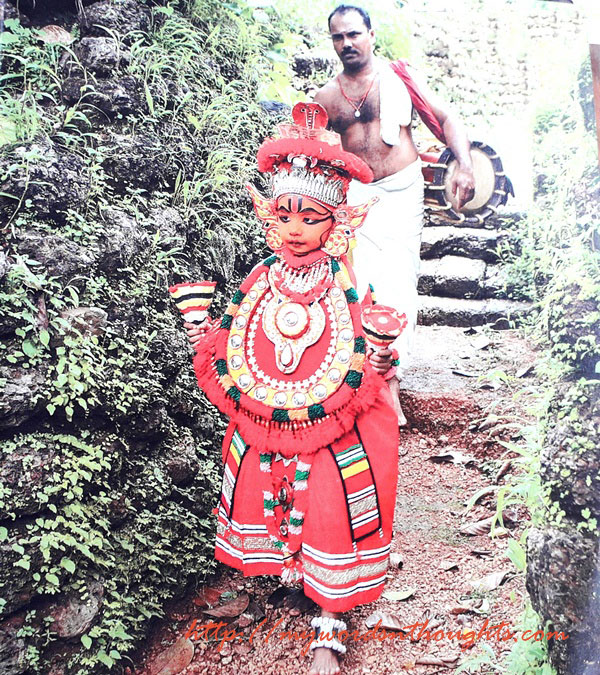 This theyyam is conducted in monsoon season, during the holy month of Karkidakam, and is believed to end the miseries and bad omens of this month. When normal theyyams are performed during festival season of February-April, Kutti Theyyam (Karkidaka Theyyam) is conducted during August-September. Kutti Theyyam is also known as 'Aadi Vedan', and performed by kids of age range 6-14. Aadi means Karkidokam month, and the performers visit all the homes of the locality along with Chenda performer. As only kids perform this form of Theyyam, it's called Kutti Theyyam. When Kutti Theyyam, also known as Onathar blesses the members of the family, it brings them prosperity, wealth and good health. There is slight difference in performance dates based on locality,and temple deities belonging to that area. Just before Onam season commences, you can see kids with Theyyam costumes in Malabar region, marking the beginning of a new season. The closing ceremony of Kutti Theyyam called 'Mudiyazhikkal' is performed on Karkidaka Sankramam day. Kutti Theyyam also visit homes on Uthradam and Thiruvonam days of Onam season, but in Mahabali form. Read more about this theyyam here.
Read a few more topics related to Karkidakam month. You will surely like. Here is the page link. Click on the images to read.