Vimla Patil – Indian journalist best known as the editor of Femina women's magazine
Vimla Patil is an Indian journalist and activist based in Mumbai, who has been associated with Femina women's magazine since it started publishing in 1959. She served as the editor of Femina from 1959 to 1993, and played an important role in establishing the publication as one of the leading woman's magazines. She was an assistant editor for first 7 years of Femina since 1959, after which she was promoted to editor. She was also involved with the team which started Femina Miss India contest, which selected models to be sent to different international beauty pageants. She is an author, columnist and also has edited a few books.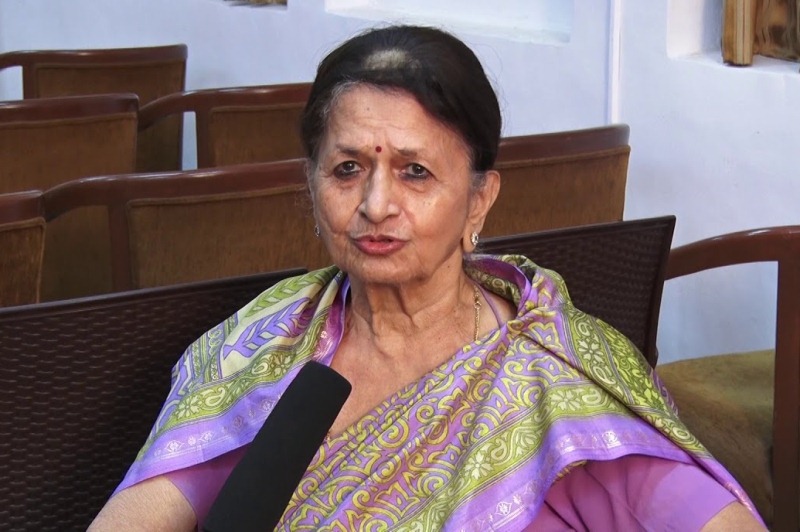 Vimla Patil was born and brought up in Mumbai. She completed journalism from London, and she started her career as a part-time journalist and trainee during her academic years. Soon after returning to India, she joined Femina team in 1959. J C Jain, then General Manager, Times of India offered her an opportunity to join the first edition of Femina – India's first English women magazine, as assistant director which she accepted. Since then she has been associated with the magazine till 1990s. She also writes columns for different forms of publications. "Evesdropping" which deals with social issues is popular.
Vimla Patil – Some interesting and less-known facts
1. She was one of the journalists and employees of Femina Magazine right from its first edition.
2. Her daughter daughter Monisha Patil was the first wife of noted television actor Nitish Bharadwaj. Later the couple separated and Monisha settled in London with two kids.
3. Her whole life is concentrated in Mumbai, where she was born, brought up and later established her career as a successful journalist and editor. She addresses herself as 'South Mumbai Woman'.
4. As a school kid she was fortunate to see national leaders like Mahatma Gandhi and Jawaharlal Nehru and their struggles for independence. She worked as a student volunteer at the Gowalia Tank Maidaan, now known as August Kranti Maidaan.
5. She was the creator of the Miss India annual show for Femina from 1966 to 1993, which became the launching pad of models for different beauty pageants.
(Visited 1,077 times, 1 visits today)