Navya Nair – Popular South Indian film actress of 'Nandanam' fame
Navya Nair is a popular actress of Malayam cinema, with many hit films to her credit. She is one of the popular and successful actresses of new millennium. She has also appeared in Kannada and Tamil movies, in lead roles. She marked her screen debut opposite Dileep in Ishtam in 2001, which was a box office hit.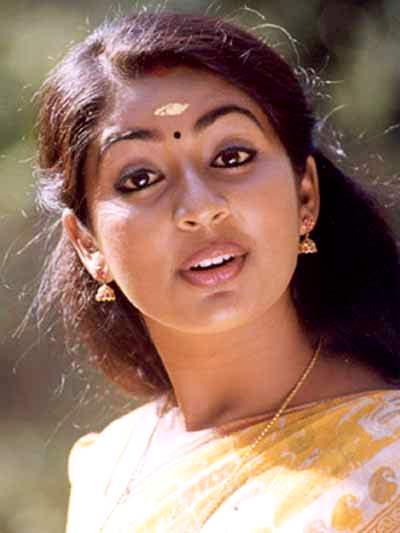 She rose to fame with her third release, Nandanam in 2002, which established her as a leading actress of Malayalam cinema, and earned her Kerala State Film Awards, Filmfare awards and Asianet Film awards for best actress. Though she became a part of many hit films later, she is still known as Balamani of Malayalam cinema, the character she played in the fantasy movie, Nandanam. She was honoured with the prestigious Kalaimamani award by government of Tamil Nadu in 2006.
Navya Nair did maximum hit films aside Dileep
Navya Nair – A stage performer, artist and actress hails from Haripad of Alappuzha district and was born in 1985. Cheppad is her village. She is a trained classical dancer, and performs on stage. Bharatnatyam is her favourite. Though she joined film industry at a very young age, she completed her MBA studies. She was only 16 and still at school, when her debut movie, Ishtam opposite Dileep got released. She appeared in the cover page of Manorama Weekly, and the director Sibi Malayil spotted her, and offered her the lead role. Since then she did a series of movies aside Dileep, and most of them were commercial hits.
After doing Ishtam opposite Dileep in 2001, she did Kalyanaraman, Mazhathullikkilukkam and Kunjikoonan aside him in 2002. Kalyanaraman – the comedy drama is the biggest hit of this pair, followed by Kunjikoonan, while Mazhathullikkilukkam did only average business, despite getting favourable reviews. The following year they worked together in Gramaphone and Pattanathil Sundaran, and both movies fared well at box office. In 2005 they worked together for hit comedy movie, Pandippada.
Apart from Dileep her screen chemistry with Prithviraj is popular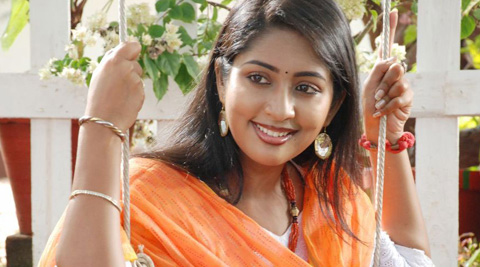 She was paired with Prithviraj for the first time in his debut film, Nandanam in 2002. Navya too was a budding star then. Later they were paired for Ammakilikkoodu and Vellithira released back-to-back in 2003. But both movies were commercial failures. In 2009 they were paired once again for Calendar.
Apart from Dileep and Prithviraj, she has been paired with leading stars like Mohanlal, Suresh Gopi, Jayasurya, Kunchakko Boban, Jayaram, Vineeth, Indrajith etc. She played lead roles in Sethurama Iyer CBI, Immini Nalloraal, Sarkar Dada, Chathikkatha Chanthu, Jalolsavam, Kichamani MBA, Banaras etc.
She played lead roles in off-beat movies – Kanne Madanguka and Saira, which won her 2005 Kerala State Film Award for best actress. It was her second state award. In an active career spanning to around 8-9 years, she did around 50 movies, and remained one of the top actresses of the decade of 2000s.
She has also done a few other regional language films
Azhagiya Theeye in 2004 marked her Tamil debut, and she gained recognition through National award winning film, Aadum Koothu in 2009. Amritam, Pasa Kiligal, Chidambarathil Oru Appasamy, Maya Kannadi, Sila Nerangalil, Rasikkum Seemane etc are a few more Tamil releases. She marked her Kannada debut movie with the movie Gaja in 2008, and also acted in hit films – Nam Yajamanaru and Boss. In 2014 she reprised Meena's role in Kannada remake of Malayalam hit family movie, Drishyam. The movie titled Drishya was a box office hit. Bhagyada Balegara and Nam Yajamanru are a couple more Kannada movies.
She turned a seasonal actress post-marriage and then took a break
She married Mumbai-based businessman, Santhosh Menon in 2010, and took a break in acting. A son was born to her later the same year, and she turned a busy mother. However she did a few more movies till 2014 before she took hiatus. Her hit Kannada film, Boss was released post-marriage, and Drishya in 2014 was her last theatre release before she took sabbatical. "Scene Onnu Nammude Veedu" (2012) was her last Malayalam release.
Happy news is that she returned to acting in 2020 after 6 years of hiatus. The movie directed by Suresh Babu, titled 'Oru Thee', based on a real life incident, marked her glorious comeback in 2022. She published her biography titled "Navya Rasangal", and also directed dance video "Chinnamchiru Kiliye" in 2018. She has been featured in a few Tv ads and has made her appearance in a few reality shows on television.
Navya Nair – Some interesting and less-known facts
1. Her real name is Dhanya Veena.
2. Popular actor Prithviraj marked his screen debut opposite Navya in Nandanam in 2002. Navya is still known for her lead role as Balamani, ardent Krishna devotee in this movie.
3. Malayalam film director K. Madhu, best known for directing CBI investigation series with Mammootty in lead, is her uncle.
4. She has never won National film awards. However she has been considered thrice in best actress category, for her memorable performance in Nandanam, Saira and Aadum Koothu.
5. She has done a plastic surgery of her lips, after she met with an accident. She was doing shooting of a Malayalam movie then.
6. She is a Krishna devotee in real life too. She is a devotee of Shirdi Sai Baba also.
7. She believes that all the best things of her life happened on Thursdays – Krishna's special day. Her entry to films, marriage, delivery etc happened on Thursdays. In fact she had a normal delivery and her son was born on Rohini star day, Krishna's star.
8. There was a controversy in 2001 Kerala School Kalalsavam, when Ambili Devi was selected as the winner of Mona Act over Navya Nair and the decision became controversial. Later those points became crucial in determining Kala Thilakam, which eventually went to Ambili. With tears Navya then burst before media and accused that Ambili didn't do anything and she was given the title on the merit that she has already appeared in movies. Navya Nair later went on to become a huge star in Malayalam cinema, while Ambili after trying luck in movies, moved to small screen and established as a star there.
Navya Nair – Best 25 Malayalam film songs
Navya owns many chartbuster songs filmed on her. In most occasions, Chithra remained her ghost voice. Here I list a few of the film songs credited to Navya.
Kaanumbol Parayamo from Ishtam (2001)
Kandu Kandu Kandilla from Ishtam (2001)
Chanchala Druthapada from Ishtam (2001)
Mouliyil Mayilpeeli from Nandanam (2002)
Manassil Vithula Mazha from Nandanam (2002)
Gopike from Nandanam (2002)
Karmukil Varnante from Nandanam (2002)
Aarum Aarum from Nandanam (2002)
Sreela Vasantham from Nandanam (2002)
Thinkale Poothinkale from Kalyana Raman (2002)
Thumbikkalyaanathinu from Kalyana Raman (2002)
Omane Malare from Kunjikoonan (2002)
Kadanja Chandanamo from Kunjikoonan (2002)
Kannanaayaal Radha Venam from Pattanathil Sundaran (2003)
Nee Manimukilaadakal from Vellithira (2003)
Pacha Maanga from Vellithira (2003)
Hyrudhaya Sakhi from Vellithira (2003)
Paikkurumbiye Meykkum from Gramaphone (2003)
Hossaina Hosaaina from Chathikkatha Chandu (2004)
Minnaminunge Ninne Thiranju from Chathikkatha Chandu (2004)
Kulirillam Vaazhum from Jalolsavam (2004)
Komalavalli from Immini Nalloraal (2005)
Mayilin from Pandipada (2005)
Ariyaathe Ishtamaay from Pandipada (2005)
Koovaram Kili from Banaras (2009)