Nail Polish Tips
A few tips for you while applying nail polish to your nails.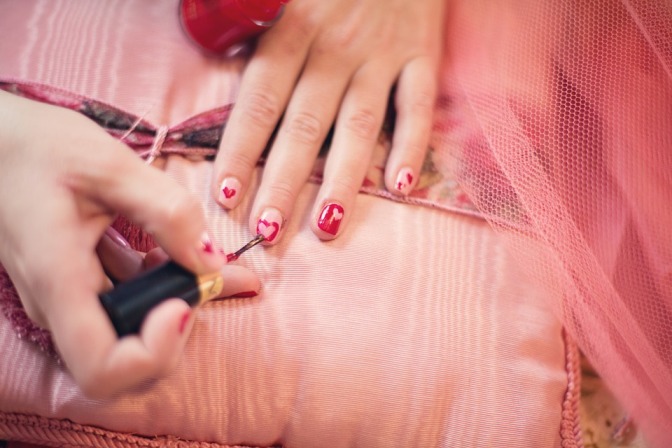 1. It's always better to apply a base coat before giving the final finish. This process helps to retain nail polish on your nails for a few more days. Dark colours often give yellow patches in the first coat. If base coat is applied, such yellow patches will be covered.
2. Apply thin layers as three coats on your fingers. Perfect colour and finish of nail polish is achieved with three coats only. Allow nail polish to dry before next layer is applied.
3. After the applying process is complete, immerse your hand in water. It helps to dry your nail polish much easier.
4. Some nail polishes take only less time to dry. You may be interested in choosing those nail polishes first. Though it saves time, it may dry your beautiful nails easily.
5. Storing nail polishes in fridge is a nice option. It prevents from exposure to sunlight, which fade the original colour of nail polishes, also from clotting to some extent.
6. Though giving colours is a nice option, your nails also need to breath. Once in every month, remove nail polish fully and keep your nails in real colours for one week, and allow your nails to breath.
7. While you try more than one nail colour frequently, apply almond oil with vitamin E content on your nail before you remove the previous patches and apply a new colour. Almond oil gives health and growth to your nails.
Image source: Pixabay
Read a few more articles on hand & nail care and nail art too. Here is the page link. Click on the images in the gallery to read.
(Visited 122 times, 1 visits today)