Meat Balls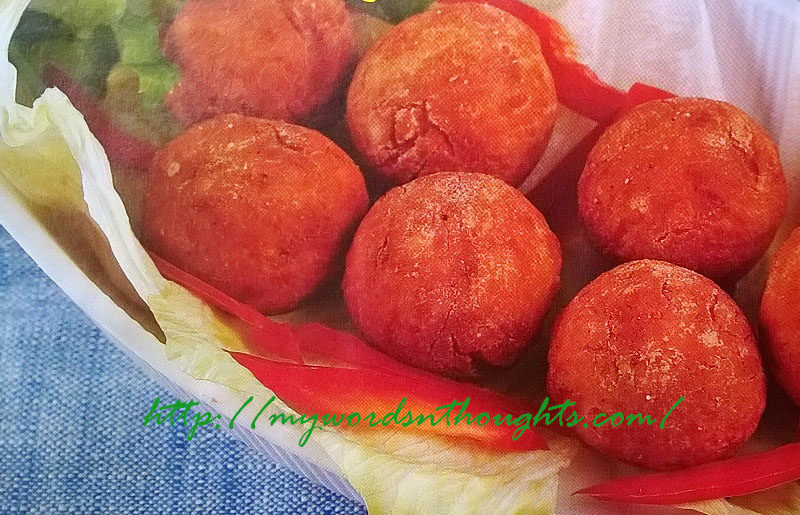 Ingredients for Meat Balls:
1. Minced meat – ½ kg
Onions finely chopped – 1
Ginger finely chopped – 1 piece
Garlic finely chopped – 5 cloves
Bread – 2 slices
Egg blended – 1
Salt – For taste
Pepper powder – 1 big spoon
2. Oil – For frying
How to prepare Meat Balls?
1. Cut the edges of bread, dip in water and squeeze well.
2. Mix together ingredients no: 1 and make small balls from them.
3. Heat oil and deep fry the balls till golden brown.
Courtesy: Vanitha Magazine October 15-31, 2010
Read another meat ball recipe here.
Also read a few more snack recipes made using sausages. Here is the page link. Click on the images in the gallery to read.
(Visited 127 times, 1 visits today)