Maya Podi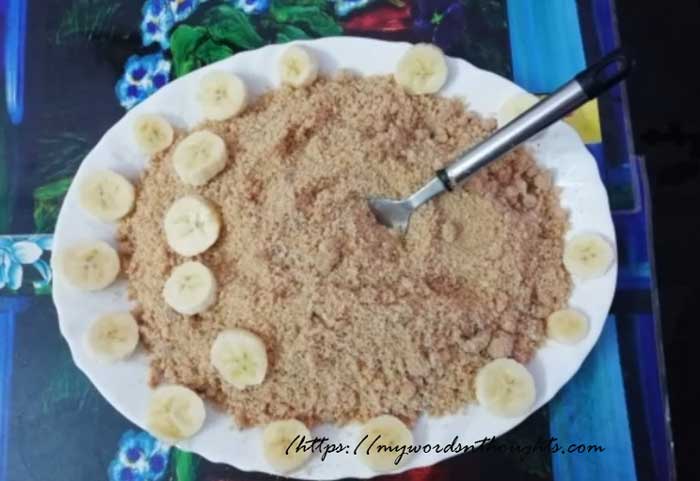 Ingredients for Maya Podi:
1. Bengal gram – ½ kg
2. Coconut scrapped – 1
Sugar – ½ kg
3. Cardamom powdered – 4
How to prepare Maya Podi?
1. Fry Bengal gram till it turns brown colour.
2. Make a powder of it, similar to rava. (Never make fine powder)
3. Mix ingredients no: 2 together.
4. Add powdered Bengal gram and cardamom powder to coconut-sugar mixture.
5. Mix well and serve.
Courtesy: Vanitha Magazine May 1-14, 2006
Also read a few more coconut added dessert recipes. Click on the images in the gallery to read.
(Visited 59 times, 1 visits today)