Mango Coconut Ladoo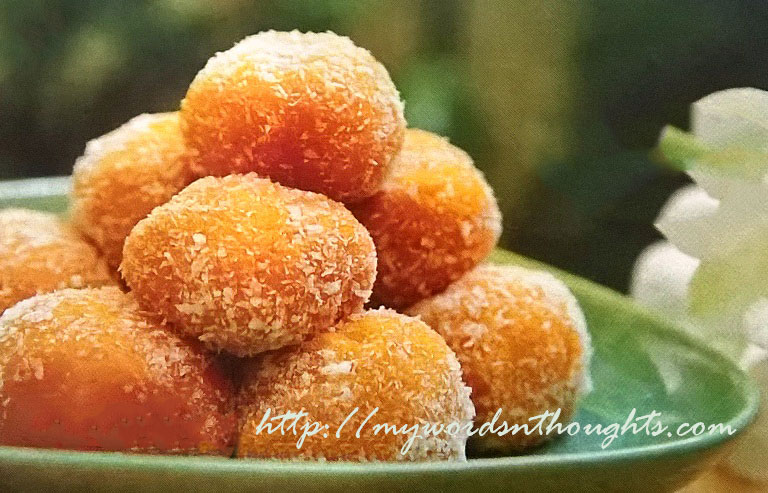 Ingredients for Mango Coconut Ladoo:
1. Desiccated coconut – 2.5 cups
2. Mango fruit – 1
3. Condensed milk – 250 gm
4. Green cardamom – 4
How to prepare Mango Coconut Ladoo?
1. Remove the skin of green cardamom and powder it well.
2. Cut mango into small pieces.
3. Blend mango pieces in a mixer and make a fine paste to prepare mango pulp.
4. Heat a pan and add condensed milk, mango pulp and 2 cups of desiccated coconut.
5. Keep stirring so that contents won't stick to bottom of the pan.
6. When it starts boiling, reduce the flame.
7. Keep stirring till the contents are well cooked, and turn non-sticky to the sides of the pan.
8. Put off the flame and add cardamom powder.
9. Make small balls before the contents completely cool off.
10. Roll each ladoo in the remaining desiccated coconut to give it a final touch.
Courtesy: Grahalakshmi Magazine, May 1-15, 2018
Read a few more mango fruit recipes. Here is the page link. Click on the images in the gallery to read.
(Visited 369 times, 1 visits today)