Yesudas Golden Collections – Top 25 Hindi Hits
K. J. Yesudas – the gifted voice and dominant figure of Malayalam cinema, has sung for many regional languages and also Bollywood. Though he has rendered his voice for less number of Bollywood songs, his golden voice with strong classical base has a huge fan following crowd. He got noticed for the fresh voice which was never heard in Bollywood before. He also has a strong fan following base among Bengalis as well, though he has sung only a few Bengali songs. K. J. Yesudas is definitely the most prominent voice of Bollywood who gained popularity through songs with strong classical music base, rather than romantic numbers. Yet his romantic songs are equally popular. His most popular – Surmayi Akhiyon Mein is one of the finest lullabies of Bollywood music.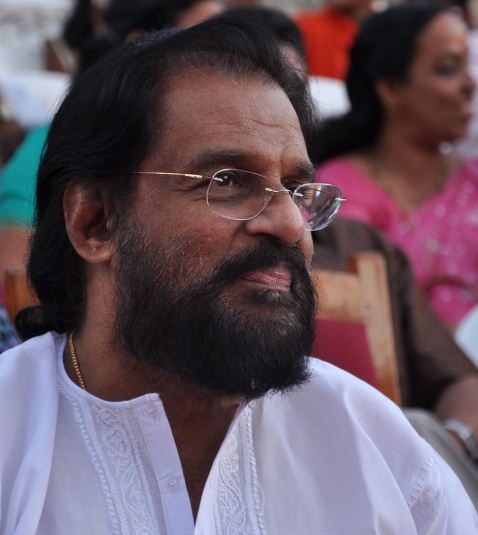 He started off in Bollywood in 1975 and remained active till early 1980s. However he concentrated on his career in south Indian films rather than Hindi, and gave most of the golden songs of the era, particularly in Malayalam cinema. His voice is regarded as a prominent voice with alternate Hindi cinema in the 1970s and early 1980s, and his voice was frequently used for Amol Palekar and also Arun Govil who became the mediators of alternate cinema as they mostly represented middle class people. But his voice was successfully used for Amitabh Bachchan for a couple of movies such as Aalap and Trishul. He sang only less number of songs for the top heroes of Bollywood. In fact, Yesudas became the ghost voice of Amitabh Bachchan for the songs of Aalap – strongly based on classic music. Also read:
Top 25 South Indian voices in Bollywood
.
He regularly worked with Ravindra Jain, Bappi Lahiri, Usha Khanna and Raj Kamal who gave him some of the golden songs of 1970s and 1980s. He was regularly featured in Basu Chattejee's movies who chose themes from middle-class and lower-class people. It can be said Yesudas popularized the classic rendering of songs in Bollywood in the late 1970s, when the demand of R. D. Burman's and Bappi Lahiri's fast and romantic songs was high. His talent in singing Indian classical music songs has always been compared to Bollywood great – Mohd. Rafi. Yesudas too is an ardent fan of Rafi. Here is the list of Yesudas' top 25 Bollywood songs.
1. Jaaneman Jaaneman – Let me begin the list with Yesudas' debut Hindi song. The song belongs to Choti Si Baat, and pictured on Amol Palekar and Vidya Sinha, and also real life couple Hema Malini-Dharmendra who made a guest appearance for the song. Music was composed by Salil Da with whom Yesudas owns a long collaboration for Malayalam and Bengali films too. Yesudas sang this duet aside Asha Bhosle, and in the 1990s too Yesudas recorded a popular duet with Asha for A. R. Rahman – O Bawre. Jaaneman Jaaneman is perhaps the only song sung by Yesudas for Dharmendra.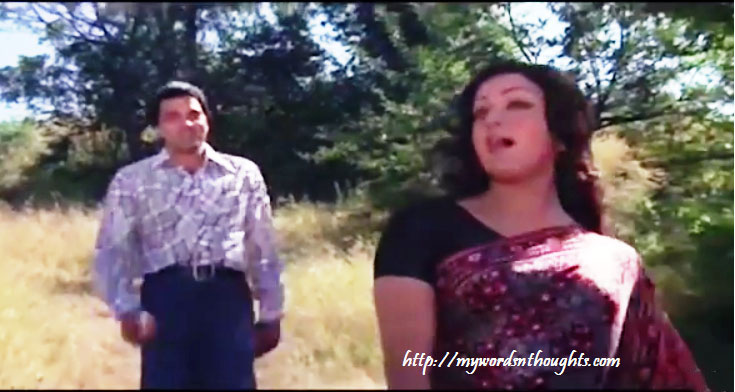 2. Gori Tera Gaon Bada Pyara – Chitchor is definitely the most popular Bollywood music album of Yesudas. All the songs of the movie sung by Yesudas became extremely popular, and the song also gave him National award for best male playback singer and a nomination at Filmfare. Read more: South Indian voices who won National award for a Bollywood song. In fact after the huge success of songs of Choti Si Baat and Chitchor, Yesudas' voice became synchronous to Amol Palekar's screen presence. Music was composed by Ravindra Jain, who is known to give many of his popular compositions to Yesudas and less heard female voices of Bollywood of 1970s and 1980s.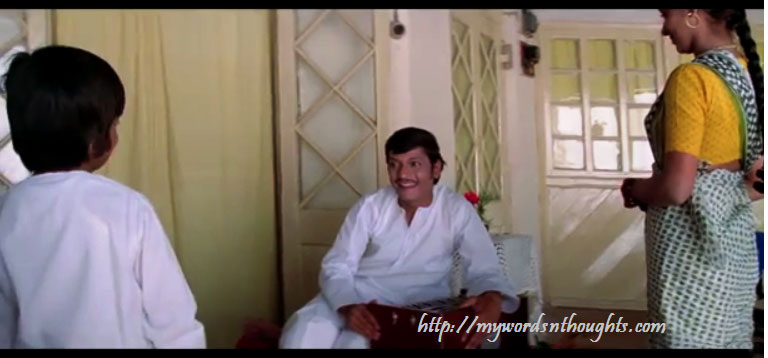 3. Maana Ho Tum Behad Haseen – Bappi Lahiri is also known for giving a few melodious songs to Yesudas, and this particular solo track from the movie Toote Khilone is definitely one of the best songs of this combination. Though audience doesn't remember this film, the popular romantic song written by Kaifi Azmi became one of the top romantic tracks sung by Yesudas for a Hindi film.
4. Dil Ke Tukde – One of the top romantic tracks sung by Yesudas, the song belonging to the movie – Swami composed by Usha Khanna was the highlight of the film. Similar to Ravindra Jain and Bappi Lahiri, Usha Khanna has given many popular songs to Yesudas in Malayalam and Hindi. Read more. The song was pictured on Vinod Mehra and Bindiya Goswami, apart from Jagdeep and was immensely popular in the late 1970s. The song gave Yesudas the only Filmfare award from five of his total nominations at Filmfare and Ravindra Jain received a nomination for best lyricist. It's one of the top songs of Ravindra Jain as a lyricist, he wrote for some other music composers of Bollywood.
5. Tu Jo Mere Sur Mein – Ravindra Jain wrote lyrics and composed all the four songs of Chitchor, and Yesudas sang all the songs of the movie including two duets with Hemlata. A classical raga based song, the song was pictured on Amol Palekar and Zarina Wahab. Yesudas became immensely popular with the songs of Chitchor.
6. Jab Deep Jale Aana – In fact all the songs of Chitchor deserves special mention for Yesudas' Bollywood songs. Jab Deep Jale Aana is the second duet of Yesudas and Hemlata for the film. The movie completed the 'Debut Silver Jubilee Hat-trick' for actor Amol Palekar, who became a strong persona of alternate Hindi cinema, started in the mid-1970s by directors like Basu Chatterjee. His previous two movies – Choti Si Baat and Rajnigandha too were directed by Basu Chatterjee and music composed by Salil Chaudhury. In fact Yesudas got his first break to Bollywood through Choti Si Baat, though his voice was not used by Salil da for Rajnigandha.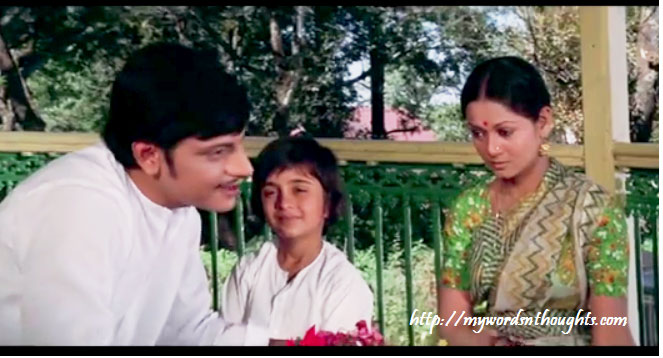 7. O Gori Ya Re – The movie Naiyya directed by Prashanta Nanda starred himself in the lead role, and this particular song featured the director too. The female lead was Zarina Wahab who was almost a permanent fix of many popular Bollywood movies for which Yesudas sung songs for. Chitchor, Sawan Ko Aane Do etc are a few more and Ravindra Jain composed many of such popular film songs. Ravindra Jain composed the songs of Naiyya, and Yesudas did playback singing of three out of five tracks. Oonchi Neechi Lehron Ke and Geeta Raani are the rest two tracks.
8. Kahan Se Aaya Badra – The song belongs to the cult classic comedy Chashma Baddoor, and this song based on Indian classic music was composed by Rajkamal. Yesudas sang the duet aside the famous classical singer Haimanti Shukla. This song remains one of the top compositions of Rajkamal, and he also used Yesudas' versatile voice to record the songs of Sawan Ko Aane Do.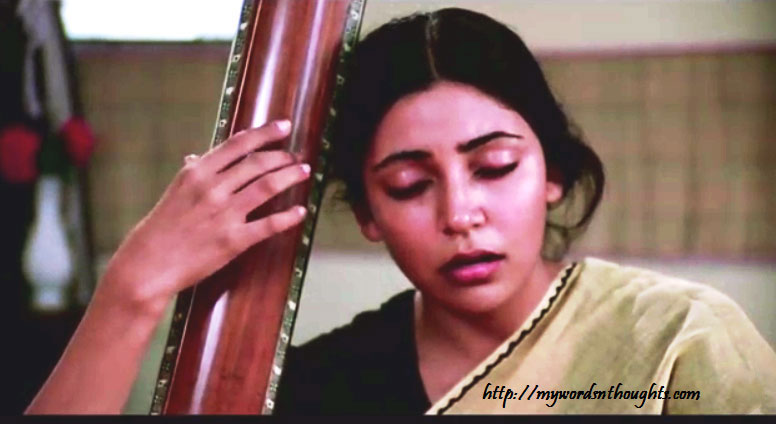 9. Teri Tasveer Ko Seene Se Laga – As told above Rajkamal used Yesudas' voice to record the classic songs of Sawan Ko Aane Do. Rajkamal used the voices of Jaspal Singh, Yesudas and Anand Kumar C to record the songs of male voices. However he retained Yesudas for all the classic music renderings for the movie and all those songs became huge hits.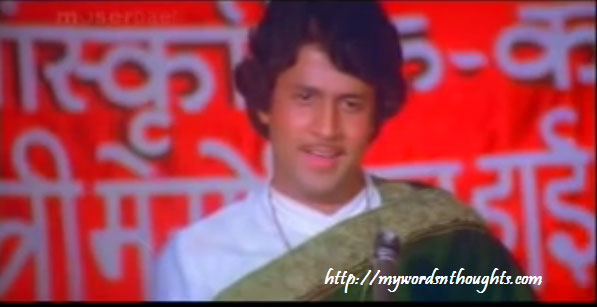 10. Chand Jaise Mukhde Pe– All the songs of Sawan Ko Aane Do were very hit and were usually on the tongue of the youth during late 1970s. Out of 10 songs of the movie, Yesudas sang seven of them featuring Arun Govil. Apart from this popular romantic track, all the songs of Yesudas – "Teri Tasveer Ko", "Tujhe Dekh Kar", "Jaanam Jaanam", "Tere Bin Soona", "Bole To Baansuri" and "Teri Tasveer Ko Seene Se" were smash hits that time.
11. Chand Akela Jaye Sakhi Ri – The song from Aalap was a huge hit. It's the only Bollywood film where Yesudas' voice was used to record all the songs of Amitabh Bachchan, who was then the biggest star of Bollywood. Mata Saraswati Sharda and Nai Ri Lagan Aur Meethi Batiyan are other top songs of the film. Mata Saraswati Sharda – is a great bhajan recorded in the voice of Yesudas and Lata Mangeshkar, one of the rare songs of this combination.
12. Koi Gata Main So Jata – It's one of the rare songs of Harivansh Rai Bachchan used for a Bollywood film, and the song from Aalap featured Amitabh Bachchan too. Amitabh Bachchan remains the only top lead actor of Bollywood who sync lipped to Yesudas. The movie with classical music as the main theme, Yesudas' voice was used as the main voice of the album by its music director, Jaidev, the gifted music composer of Bollywood known for giving some magical compositions to Bollywood, with his 'classic touch'. Yesudas sang all the 5 songs featuring Yesudas. The movie is known for some soft melodies by great voices.
13. Surmayi Akhiyon Mein – This popular lullaby is one of the finest songs of Yesudas in Illayaraja's compositions, who marked his Bollywood debut with this film. Actually it's a remake of Tamil movie, Moondram Pirai, starring Sridevi and Kamal Hassan and almost all its songs were reused for the Hindi version. Yesudas sang its original Tamil version – Kannai Kalaimane too. Also read: Tamil songs reused in Bollywood remakes of the original.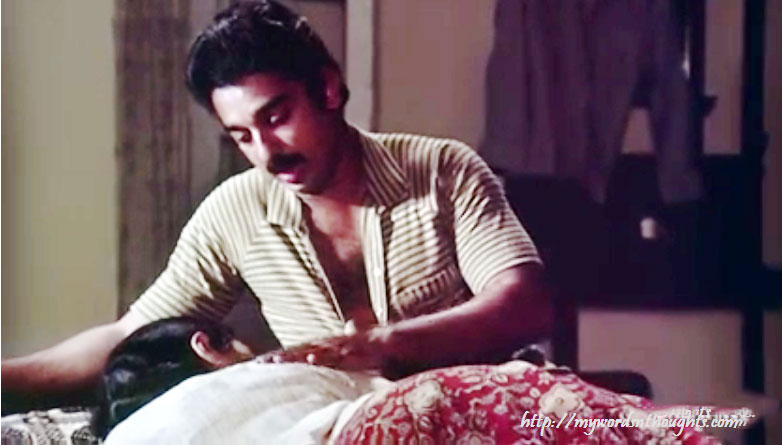 14. Ka Karu Sajni – Swami is one of the finest works of Rajesh Roshan as a music composer, and he couldn't find a better choice to render the classic song Ka Karu Sajni featuring Dheeraj Kumar except Yesudas. The movie also included Lata Mangeshkar's popular solo, Pal Bhar Mein Yeh Kya Ho Gaya. Both Rajesh Roshan and Yesudas received Filmfare nomination for Swami.
15. Aaj Se Pahle Aaj Se Jyada – As told earlier, it's not a wise decision to leave even a single song of Chitchor from the best Bollywood songs' list of Yesudas. Apart from Gori Tera Gaon Bada Pyara, Aaj Se Pahle Aaj Se Jyada is the only solo track of Yesudas for Chitchor.
16. Madhuban Khushbu Deta Hai – Usha Khanna gave Yesudas two of her finest compositions – Dil Ke Tukde of 1979 film Dada and Madhuban Khushbu Deta Hai of 1978 film Saajan Bina Suhagan. It's one of the rare songs of Yesudas for a top slot hero of Bollywood. The song had different versions sung by Yesudas, and he sang the duet version aside Hemlata and Anuradha Paudwal. The song featured Rajendra Kumar and Nutan in different versions.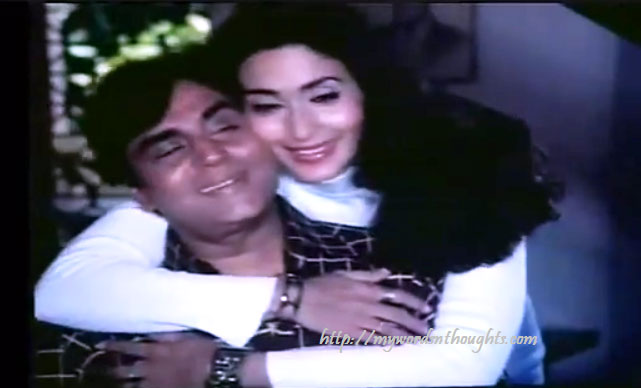 17. Sunayana In Nazaron Ko– The title track of Sunayana was a solo number sung by Yesudas, and it featured Naseeruddin Shah and Rameshwari. The song was extremely popular and gave Yesudas a Filmfare nomination. But he received Filmfare award the same year for the song – Dil Ke Tukde. The music was composed by Ravindra Jain and two female solo tracks sung by Hemlata – Kaisi Hoon Main and Megha O Re Megha.
18. Mohabbat Badi Kaam Ki Cheez Hai– This song from blockbuster hit Trishul featured three music legends together for a single song – Lata Mangeshkar, Kishore Kumar and Yesudas who did playback for Hema Malini, Shashi Kapoor and Amitabh Bachchan respectively. It was for the first and last time, they sang together. Music was composed by Khayyam and lyrics were penned by Sahir Ludhianvi. The movie also included a less-heard track – "Ja Ri Behna Ja" sung by Kishore Kumar, Yesudas and Pamela Chopra.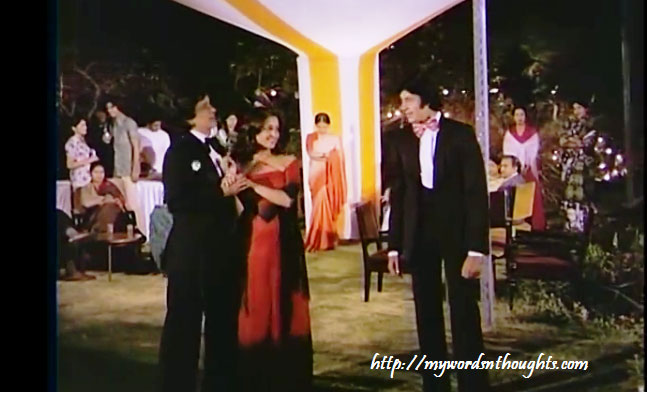 19. Dheere Dheere Subah Huyi– This soothing song belongs to the movie, Haisiyat composed by Bappi Lahiri. This song featuring Jeetendra and Jaya Prada can never miss the list of top songs of Yesudas.
20. Ni Sa Ga Ma Pa/Janam Janam Se Hum – This heart touching and refreshing song from Anand Mahal is definitely a must-hear song for all Yesudas fans. Music was composed by Salil Chowdhury. Though the movie starring Vijay Arora and Sarika has faded away from the memory of cine goers, this particular song based on classic ragas definitely not.
21. Zidd Na Karo – Though Bappi Lahiri is known for his peppy songs, songs of Lahu Ke Do Rang definitely stands as odd. This classic rendering by Yesudas is popular still now. Though the song had a female version sung by Lata, the male version sung by Yesudas received more appreciation.
22. Tujhe Dekhkar – This romantic song from Sawan Ko Aane Do was a huge hit and featured Arun Govil and Zarina Wajab. Its lyrics were penned by Indeevar.
23. Palkom Pe Chalte – This beautiful lullaby belongs to the award winning film of Amol Palekar, Dayra (1997).

A less-heard lullaby of late 1970s

–Teri Bholi Muskanon Ne of Babul was also sung by Yesudas.
24. Khushiyan Hi Khushiyan– This Ravindra Jain composition belongs to Dulhan Wahi Jo Piya Man Bhaye starring Prem Krishen and Rameshwari. Ravindra Jain wrote its lyrics also. Hemlata was the female voice of the music album and she sang 8 out of 9 songs including the duet – Khushiyan Hi Khushiyan with Yesudas.
25. O Bawre – is perhaps the only song recorded by Rahman in Yesudas' voice for a Bollywood film. He sang this popular duet of Daud with Asha Bhosle, with whom he recorded his first Bollywood song, Jaaneman. Yesudas sang this chartbuster song after a long break from Bollywood, and vanished from Bollywood scene soon after. He also sang the popular lullaby for Dayra the same year. He returned to Bollywood 18 years later in 2015 with the song, Do Naina for the movie, Barefoot to Goa. Also read: Asha Bhosle's resurgence through Rahman songs.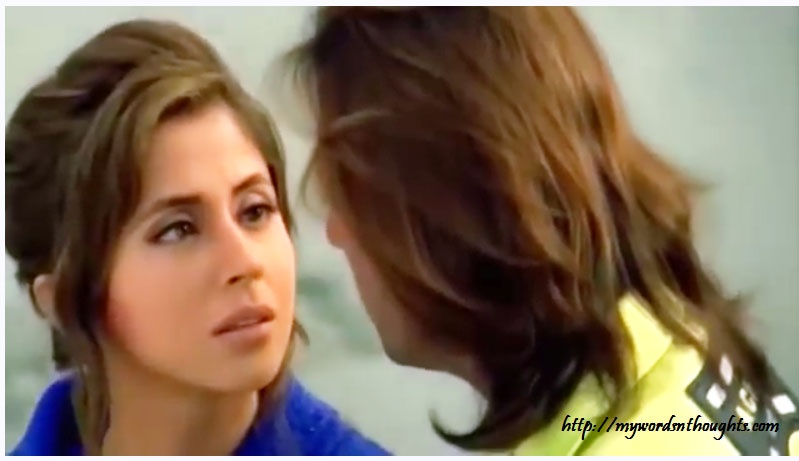 Here I came to an end to the list of popular Hindi songs sung by this living legend who gave less preference to Bollywood, though he had a promising career in the degrading era of 1980s. Most of his Hindi songs echoed his strong basics in classic music. Though all the songs from the movies – Sawan Ko Aane Do and Aalap are definitely classics, I included only a few of songs from both these movies. E Mere Udaas Man and Ek But Se Mohabbat Karke from Man Abhimaan composed by Ravindra Jain are well-known songs, and both filmed on Raj Kiran. Perhaps I have missed many more. With mid-1980s, he fully switched to south Indian cinema, and recorded many melodious songs in the past three decades since then.
Just open a jukebox random list of 25 or 30 Hindi songs of Yesudas and listen to them with closed eyes. His renditions based on ragas definitely works as a medicine and heel our mental stress and pain a lot. It can give you a fine sleep too.
Please go through my gallery of miscellaneous posts of Bollywood music, Here is the page link. Click image links to read.
(Visited 29,946 times, 1 visits today)