Kozhukatta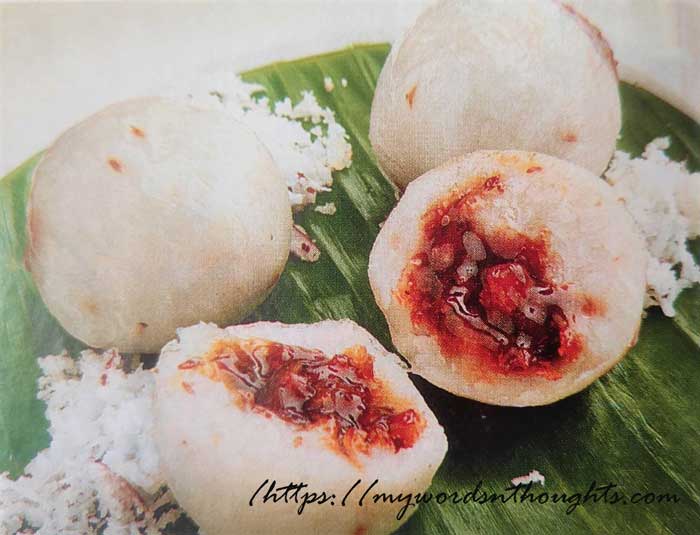 Ingredients for Kozhukatta:
1. Rice flour – 200 gm
Cumin seeds – 1 small spoon
Salt – For taste
Hot water – As needed
2. Jaggery powdered – 1 cup
3. Coconut scrapped – 1 cup
Cardamom powdered – 5
How to prepare Kozhukatta?
1. Mix ingredients no: 1 together.
2. Add hot water and mix the contents well to prepare the thick dough.
3. Melt jaggery in water and strain it.
4. Boil it again till it turns thick and add ingredients no: 3.
5. Fry the contents well.
6. Make small balls from the dough.
7. Take a ball, place a little coconut mixture inside it and wrap it again.
8. Continue the process for remaining dough and filling
9. Steam cook the balls for 15 minutes.
Courtesy: Vanitha Magazine August 15-31, 2010
Also read another recipe of Sweet Kozhukatta.
Read a few more rice flour sweet recipes here. Click on the images in the gallery to read.
(Visited 18 times, 1 visits today)