Heart Strings – Part 3
"My heart strings which never settle in words or tunes are infinite♾♾💫💕"
"When my eyes read the meanings of your silent smiles
They stayed as your partner of crime in everything 😉💕💫"
"Don't I need a face to remember you?"
"My silent dreams come alive once again
Like your colourful peacock feathers
They are lighting lamps of my vibrant desires again🪔🪔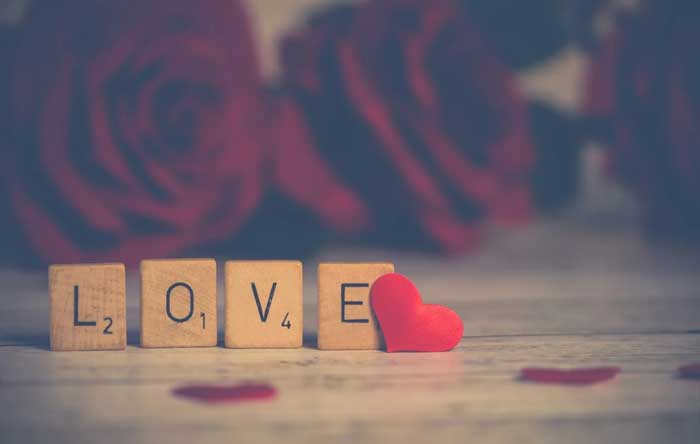 "You add twinkling stars to my dark nights
Give moonlight to my soul
And make me shine like an angel
Healing me from inside ✨💫💕🦋🌈"
"Be with me day and night
And stay with me during my nightfall
Like that brightest star,
In my blue skies forever💫✨💕"
It reflects best in his moon"
"Look at the starry sky tonight
I shall appear there as a red star for you 🌟💫❤️"
"Special gifts given at special occasions should be acknowledged"
"How far in terms of distance
That much you are close to my heart
That much close I can feel your heartbeats 💓
Like waves gently touch the sea shore
Like morning rays kiss a newborn flower
Like raindrops fall on leaves
Yes, you are so close to me that
I can feel your touch💕💫✨"
"Sometimes I decode much more than what your words and silence want to say
Sometimes I fail to understand all your words which your silence tells me"
"Some unfinished stories reincarnate to add fresh chapters & complete it✨💕"
"Always stay in front of my eyes
Even while I close my eye lids
"I know, you are busy these days
Taking care of my soft heart which beats inside you"
You gave me so many reasons to live ❤️💫💥🌈🦋"
"Nishagandhi closes her eyes for a while, in the arms of moonlight🌼✨"
"My thoughts are filled with you always
Both in happiness and sadness
Both during day and at night
Both in my moments and memories
Everything for you only❤️✨♾"
Whole universe revolving around us💞❤️"
"When whole world falls apart
I want my 'world' to stay with me
"I want to see you smile like this
"I am searching and bringing you words
"Falling in love with different versions of you
And many other shades, undefined & behind mist✨💫♾💕"
"The wicks you once put in my gone out lamps
I have slightly extended and poured oil of hopes too
I want to glow once again,
Now waiting for the night to come in🪔🪔✨💫💕"
"Infinite are those stars shining in my skies✨💫🌟
"The way heart beats seeing your smile💓
It's hard for me to stop sometimes….
Which never ends abruptly without a reason💫💕♾"
"To feel someone in rain music without any words🎶🎶💫💓"
"I added your shade to existing ones,
Now get a tint of yours in everything I love💕💫🌈"
"Dusk went missing for a while
Yet she carried her moon in her heart as always"
"You give the most vibrant colours to my thoughts🌈🌈💫
You are the most meaningful among my misty dreams🦋🦋♾💕"
"I have seen your unseen tears
"You never fake your emotions
Always show me the real 'You'❤️💫"
"My heaven is sleeping in your smile😊😌💕"
"The way you smile, melts my heart❤️
Keep smiling, till my heart fully dissolves in yours♾💫💕"
"I have no idea how you are now
What your mind is thinking
What troubles you are going through
Just pouring my thoughts thinking,
It brings a smile for a moment in your lips😊😌💫"
"I want to see thousand rainbows
Flowering in your lips, when you start smiling🌈🌈
I want to see thousand stars
Twinkling in your eyes, when I smile thinking about you💫✨💕"
"Smiles recreate every moment
If alone, it stays long in lips
If not, it flashes for a moment deep in my eyes✨💫💕"
"Love adds extra beauty to your smiles 💕✨"
"My words pouring about you
May reduce its flow sometimes
My feelings for you will ever change"
It will definitely stay with you✨💫"
"I am sure you are reading my thoughts,
Because we own a soul connection💫✨💕♾"
"When will we finally move from the world of silence to world full of words?😔💫♥️"
"I want a life full of moments with you…..not memories"
"Is it when love turns deeper
It goes less understood or underestimated?
Less bothers about expressions ❤️♾"
"If you cross your preset boundaries for someone
Then that person is someone special for you"
"Happy or sad? Tell me🤗🤗"
With full of live heartbeats only💓💫"
"I miss those long conversations
"You gave me a portion of your heart
And I stitched it to mine, FOREVER"
The happiness my eyes always search for
The sound which knocks my heart always
The symphony which beats in my heart always
Who keeps thinking about you always❤️✨🌈"
"All my unseen colours settle in your dreams
All my untold words settle in your silence
All my unused tunes settle in your lips
All my unseen shades settle in you🌈✨💕🦋"
"Be with me whenever u can
When sad waves pat my feet
In between, before and after"
"Some rains rain different
Some springs blossom different
Some winters chill different
Even some hot summers intensify different🔥💕"
"I gave you the privilege
Because you saw a few shades of mine
Which I even forgot to see
Yes, I hold everything to myself so long
I never felt the need to share
Because I want you to reach
Only the beautiful places of the world,
And I already crossed my lifeline
"You pour as chill rain in my heart always🌧️💕
Sometimes pour with thunder & lightening
Sometimes smile as a white cloud
Hurts me as a dark cloud too😌💕🌧️💫"
"She loves black colour with tints of blue😉😀"
"I still share with you many untold stories of mine
You are at other end to read"
Stars blinking in your eyes💫✨
All those stars fill my night sky with happiness
Today I can feel infinite stars in my sky🤗♾♾"
"I loved you since long back
True love is beyond all expectations
It includes not to expect –
The same thing we are giving someone
When we do without expectations,
We will get it back💫💕🌈♾🦋"
"Why is moon gloomy tonight?
Hidden behind dark clouds?
Won't you come out of clouds
To show your smiling face to earth?"
I hide that tear from you always …
Keep you as a soft flower in my beating heart🌸"
"Pain connects two hearts easier than happiness💞
And the bond only grows as the hearts start healing♾♾🦋"
"Love is a beautiful tune
Which silently flows between two hearts🎶🎶
It connects two souls with an invisible string
And slowly heals all bruises and wounds❣️❣️"
And all the stars in the infinity
"Sometimes I get the glimpses of my best friend in you🤗✨"
We two turned rain clouds
There I saw a restless boy
I suddenly caught his hand
And never left thereafter ✨💕♾
"The day I found glimpses of mine in you,
Poured down all those condensed clouds –
Deeply hidden in my heart
Leading me to a new world,
And skies smiled at me with dipping raindrops
And one or two stars blinked here and there✨💫🌈♾💕"
"Till that moment, for me
You were a star of the entire universe
Until I found you and I are so similar
Looking at far away stars at sky
And our universe changed forever💫✨♾"
"I never expressed my true feelings
And it remained untold, untouched
I hid my deep emotions in my deep oceans fully insulated
Yet how you found them without even letting me know💕💕✨"
"Your thoughts blossom my summer flowers
Your words melt my condensed desires 💕✨"
"Your warmth in my heart blossoms
Thousand autumns together
And brings me a unique flower to smell
Please stay in my heart forever
To bring back the spring to all my withered flowers
Then we shall decorate our garden together
With countless stars, clouds & moonlight"
"Raindrops falling on earth will dissolve
But dewdrops falling in heart won't💕💫"
"Heart beats of this Nishagandhi are like💓
Stars blinking in the sky at night💫💫"
"Love shows in its own ways, we less expect
Perhaps different from what we expect
Perhaps something we can't understand
Most important is how that person
And what he treasures in heart,
Than what's visible to you"
"Feelings for someone can die
But memories associated with feelings may not die🦋💕🎶"
"My love boat sails calm in deep ocean blues of your eyes
Close your eyelids and capture me forever"
"Some love's are worth to wait for a lifetime😇"
"Just wished for a moment, you were near me
Just wished for a moment, our hands hold each other
And in deep silence, we exchange all our words and tears
Just wished for a moment, you stay with me forever💫✨💕"
"Your words are drenched in rain, with a tint of mist and fire"
"Nowadays you touch all my moments and memories somewhere💕✨"
"If you are a flowing stream
If you are a blossomed flower
I am the bird making nest🐦
And when you turn an ocean
I turn a boat sailing in your heart⛵️"
"Why do I find glimpses of mine in you?
And many things I can't define.
Maybe we were one before,
Broken into two sometime back
About everything we used to talk about
Everything we never talked about💕✨💫"
"Some people are simply irreplaceable
So are the emotions associated with them
It's not for physical looks or luxuries,
But some feelings linked to heart
That's why we try to hold them
In whatever way possible 💫💕♾🔥"
"Deep ocean waves searching for cool breeze at sea shore in the moonlight✨💕"
"When you found your heart in mine
I tried to connect with mine
Somewhere it got broken at first
To be rediscovered again, unexpected.
Some connections are destined by Almighty
Not easy to be broken 😇✨💫💕"
"The way you entered my chaotic world,
I was left totally disarmed ✨💫♥️"
Adding a new perfume to my deep breaths"
"I had fully forgotten who I am
Until you lighted the candle inside me
"Give love and care to those who truly deserve"
I want to listen beside you, in the moonlight💫💕"
"Added you to the beating rhythms of my heart forever💓💫
Now want to play love strings together, forever🎶🎶🤗🤗♾♾"
"I am a touch-me-not plant which droops with every touch
But your touches of love wake me up every time 🌈🦋✨💫💕"
"Like a spring which sprouts as new life –
Like the awakening song sung by twilight
Breaking the bow of wee hours,
You woke me from deep sleep
Blooming thousand buds in my heart in a moment
Countless ripples with falling raindrops ✨🌈🦋💕"
"Once again, we forgot to act as friends
Once again, we forgot to act as strangers
Because we can't pretend anymore 💕✨💫"
"Your heart translates the language of my soul💕"
"I fell in love with the moment
"Let's both disappear for a while
Into a world full of silence and peace
Snowy blue mountains around
And only clouds to see us through mist and sunlight🤗🤗💕💫"
"When god brought you to me for my good deeds
How can I leave that hand?
Some blessings are not be ignored 😇"
"Meera's heart beats for her Krishna always💓🥰
And touches him with her soul
Krishna's soul has deeply touched her too.
Not everyone is so lucky💫💕"
"You may have your own definitions about love
From what you gained from experience.
Someone storms into your life
To fully rewrite what you once believed
To give back the pieces you lost somewhere"
"New sunset colours in my skies
Blossoming thousand rainbows together🌈🌈✨✨💕"
My nights fell asleep🔥💕💫"
"When my heart strings play a playful tune🎶
You fly from my thoughts and touch my strings🎶
Together we play seven colours🌈🦋
And I feel your presence💕💫🤗"
"I am in your broken parts
I am in your smiling parts
Together, we make our universe💕✨💫"
"I shall come as Neelakurinji
"Now you shine as the brightest star in the darkest corner of my paining heart, healing it slowly. How you find the way to it, still I don't know. I never told you the path, yet you reached there somehow ❤️❤️💫✨"
"Can you see me smiling in your broken parts?
Because I tormented myself,
Broke my heart to thousand pieces
Yes, I am smiling inside you
Trying to make you shine as well🤗🤗✨💫"
"Colour of my heart is deep red now❤️
Predominant colour in my rainbow is red
My flowers have changed from white to red
Right now, when I write these words
Maybe we existed in some spaces together
We have never been before💫✨🌈"
"Sometimes I fail to get enough words to pour my emotions out. But the way you collect my emotions much more than I ever could and convert to words, leave me happy and astonished"
"The moments we laughed together
The moments we cried together
The moments we touched each others' hearts
Are the best moments ever💫👻👻"
"Nowadays I don't feel alone
Because we are together always in my thoughts"
Searching you in the moonlight💫😌💕"
And I carry all the moments of you
"I have told u everything
Through my eyes and words
Whatever I wanted to tell you.
Now I give you the last rose
I believe u will preserve it forever
With its purity and charm💕✨"
"You are the non-ending symphony of my happiness🎶
And the every reason behind my smiles🌸
For me, happiness begins with you
And ends with me, and I exist somewhere in between💫✨🌈🤗"
"How that single moment changed me forever!!
Felt like time traveled in high pace between two ages,
Moments changed to minutes,
But I could never shift back to previous 'me'
Colours changed, I changed
And you started beating in my heart forever💓💫"
"Yes, love can happen in a moment💕💫
To turn close or fall apart,
It sometimes takes just one moment,
"She remained in her sky without clouds for many years.
One day she met her rainbow.
And he dropped droplets of water from his clouds and rainbow
Enough to drench her forever 🌈🦋✨💫💕"
"You transformed many of my lifeless lines soulful 💕✨💫"
"How can I search for another world
When I discovered, my whole world is only you💫💕"
"You are the glowing lamp burning inside me
Guiding me from deep inside soul💕✨"
"If communication is good, distance only strengthens relations. Otherwise it worsens, and to test validity of a relation, distance helps a lot💕✨💫"
"

Miles apart…. Yet our souls are united through an invisible thread unknown to everyone except we two"
"You may ask me, what's your wish, your happiness, what ambitions you carry.
It's always your wishes, my wishes
Your happiness my happiness
Your single smile my thousand smiling stars💫💫"
"Thank you for being my brightest star, guiding me through a process of healing, which nobody attempted before💫💫✨"
"Without moon, Nishagandhi can't bloom
Her glow remains hidden in darkness
And she withers the moment moon sets💫💕🤗"
#Moon #Nishagandhi #Night
"You come in my thoughts so unexpected
Like a cool breeze, so free flowing
And never leaves so easily.
Stay with me long like a lazy wind,
Giving a gentle smile to my lips
All my worries and negativity
I live as someone else in another world💕💫"
"When the world slips into lullaby mode
And when stars blink their eyes
Sending someone a special gift
To know if our hearts can read without words"
Our words will turn silent
Our eyes will be filled with tears
So, I shall carry a rose flower for you
So that we can see all our smiles and tears –
Through its dew drops and thorns
And talk through its colours and petals🌈🌈✨💕"
"If you try to walk too close to me
I may pretend to ignore you😉
If you pretend to walk away from me
I shall follow you as your shadow😝
You have stayed with me near💫💕
You stayed close to me in dreams🦋🌈"
"When your words touched as deep consoles
Where a single word offered thousand meanings
In poetic efforts to prepare floral decorations
While mind was drawing lines of silence,F
In the distant horizons of heart somewhere
I felt a divine music with stirred echoes"
"Sometimes I fail to get enough words to pour my emotions out. But the way you collect my emotions much more than I ever could and convert to words, leave me happy and astonished"
"I want your silences to be surrounded by mine
And we together create a single space of ours💕💕💫✨"
"I want to see back the child in you
Who doesn't fear the dark
Who doesn't fear to express.
Feel free to express, whatever you want
And let go whatever you don't want to keep with you"
"Just hold me in your eyes
I want to see all the changing seasons
Just hold me in your breath
I want to live the every breath you take
Just hold me in your hands
I shall stay in your eyes and breath forever"
"My love boat is red in colour💕💕
It silently sails whole day in blue lake⛵️
When sun sets in deep orange
It reaches the destination point
To meet yellow moon, who just reached there🌜💫
When it returns, sun might have changed its shade to smiling yellow🌞"
"Just hold me in your silences for a moment
And I shall embrace all your words and breaths forever💕💫"
"When you try to find new meanings in every song you choose to listen,
Then you are either stuck in love or broken in love🤗💕🎶✨"
"You appear as many invisible colours of my rainbow🌈
And paint my dreams in many shades not familiar to me before🦋💫❤️"
"Sometimes my words pour as monsoon rains
Sometimes as October rain,
Accompanied by thunder and lightning.
Sometimes they simply float as white clouds,
It rains or not, doesn't matter
Your name is written in all my clouds
And all those pouring raindrops,
And its chillness cures (heals) all my pains"
"All my raining and non-raining words
While I look up at the moving clouds in skies to see if
You have sent any message,
Sometimes a rainbow appears
Bringing thoughts of yours 🌈💫✨💕"
"You can take away all colours from my rainbow
Yet it will be filled by many colours,
A few known and a few unknown 🌈🌈✨☺️💃"
"Is it easy to create and destroy fictional characters?
Those characters which get permanently fixed in some hearts….💕💕"
"Never go in search of love to fill vacuum space of your life
You will end up with vacuum again.
If there is true love in your destiny,
It will find a way to reach you.
It just happens beyond all predictions
All forces of the world will bring it to you"
"Nothing else matters to me
I shall hold all your broken pieces together,
As longer as they get permanently fixed forever.
I shall give my love as glue
And care your wounds with my kisses
Till all those dark shades disappear forever.
"When evening clouds draw pictures in the canvas of sky,
I write romantic lines, thinking about you
My thoughts will be filling with different shades of love
Like those evening shades of sky which keep changing
Prominent shade is always red
Like that setting sun and evening skies💫💕"
"You sometimes remind me of my best friend❤️"
"Only true love can give you the most intense happy smiles and deep tears together💫💕🌪️"
"Songs hit different when
"In the early mornings when deep clouds freeze
In the evening when pouring rain stops
Even the summer sun appears cool breeze
Blossom thousand springs in me💕✨🌈"
"When my lonely heart got connected with you
I got peace, I got happiness.
When the bond grew stronger
A reflection of me which craved for love and care
You want both more than me.
A life changing moment 💕✨💫"
"So much happened between we two,
In a silent world between silence and words,
And infinite thoughts exchanged between we two
From dots to lines to full sentences 💕🌈✨"
"My shades slowly shifting from
"In the non-ending corridor of lucks and misfortunes
A star fell down, giving positive hopes.
The moment I felt you are writing my name
I got confused for a moment,
Failing to interpret its meaning
And was sleepwalking into a dreamy world
Guided by some unknown mystic music❤️✨"
"Though standing far, our hearts are
Connected through short distance
Both our words and silences,
And everything in between✨💕♾"
"Why dark clouds floating on your face today?😔
Some cloud take me along with it
And bring to you right now✨💕"
Can't forget sending you special messages every night
Thoughts, I can't articulate into words every time
My dreams, I never shared with you or anyone else
My true feelings of heart, which I hide even from you
Yes, I send it every night thinking you receive at other end"
"Why should I choose you?
"You listened to my footfall in your silence
You heard my sobs hidden in my silence
You picked all my untold and withered words
Yet I hid all my tears and sorrows
Wishing you a better tomorrow
You will return back" #MyKrishna
"Some memories are meant to die
While some others to keep forever
And quite a few stay in between
Unable to find a way😷🏃‍♀️"
"Sun gives a tint of yellow to flowers to smile
Moon gives a tint of yellow to flowers to sleep
When you give me this tint of yellow
My smiles are filled with you
And my dreams are filled with you🦋✨💕"
"If you rediscovered our love,
It's only your virtue, not mine💕✨♾"
"If you have just began a relation which you believe can develop into an everlasting bond, never tell anyone. Never allow any external force to affect the tender strings which are slowly developing. The invisible strings can be broken forever, faster than even you imagine, keeping you guessing"
But for being understood😇✨💕🦋"
"Through my words I kissed you so intense
You will never leave me again💕✨"
When you pick exact right answers for me
When you pick right choices for me
When you are my well-wisher
Her moon also gets affected😐💫"
"I used to hide all my pains and happiness in my lines
In hope, you will read in between the lines"
"The pain you hold in your breaths
The tears you hide from me
The pain I hold in my breaths
The tears I hide from you
"You give me a reason to live,
To rise from ashes again,
To stitch the wings of hope again,
To plant a love rose again,
To drench in chilling rain again,
To rediscover myself once again💫✨💕"
"The whole words can't express
My deep love penetrating inside
The whole silence itself can't conclude
The feelings which sleep inside my soul
And the whole life can't explain
What you really mean to me!"
"Why my heart trembles like a leucas flower stuck in raindrops
When your heart fills with grief for unknown reasons?✨💕"
"When you stormed into my heart
And hid it as hurricane of my oceans
Now we both drown together in its deep water
And shall breath together till our breaths last
Let the currents take us to where they can"
"Our soul connection so strong,💫✨
Many of our thoughts got connected,
Without even saying a single word or expressed💕💕"
"I want to make every post of mine
Ocean may roar or go in deep silence too
But it always keeps level of water same
Their emotions for those who they love,
It may show up different at different times
Yet some feelings never change🥰🙂🤗"
"When no one else is near you,
No one can disturb me in your thoughts 😉💫💕"
"True tears are worth giving to people who know how to value them, and make sure, you choose the right ones🥲"
Yet we grew closer through the words we exchanged
I grew close to you through the words I wrote
And I was sure, you are silently reading 💫✨💕"
"What else shall I give me?
What else shall I do for you?
I have already given you all my moments
Which together make 'We' an universe
I have already given you all those stars
Which together make our sky
And I have already given you whatever I can
"Now you have become my habit
With my sunsets and late night thoughts
And all the moments in between🦋💫💕"
"I start remembering the broken me every time
You break me without telling the reason😑✨
Until I never wake up from broken pieces💔
Even if you call me back😔😔"
"You will get a tint of me in everything you gather now
"Still in try to read the beautiful poem you wrote about me,
Not in book, but in your heart😉💫💕🌈"
"I shall split my emotions as seven colours in your rainbow🌈💕
And pour as colourful rain words in your soul✨💫
Then I shall watch you dancing in its colours💕💃
And spraying a few colours back to me🌈💃"
"That day, when you came to read my silence
I was decoding all those silences and words
And all the emotions in between these two♾♾
Without ever expressing💫✨💕🌈♾"
"There was no one who could listen my voice
Until my words collided with you, so unexpected"
We broke each other's heart.
We are now healing each other too😌💫"
"I was to wrap my life in a short span
When you came like an everlasting spring🌈🦋
Lived for you for a while
Started living for myself
I have to care your heart inside mine💓💫"
"Years can never define a relationship,
"True feelings of heart are like scattered clouds in sky
The intensity with which they may rain
Sometimes you may fail in that too🌧️🌪️💕💫"
"Read me the same way I search and read you now
Ever since silence built wall between us
Feel my presence in my absence the same way
I find you the way you talk now✨🌈💕🤗"
You need not prove it every time
"Nothing matters when two hearts get connected💞
It's beyond all indifference.
It brings people together
And finds a path of its own
And shows how beautiful life and people are 💕✨🦋"
When I am alone in the world of thoughts
When I keep myself busy in my world of words
Though we don't talk anymore
Though we don't fight anymore
Though we don't share anymore
Though we don't see anymore"
"Someone's presence or absence,
In many ways, you hardly imagine🔥
Both can give same kind of pain too"
"Clouds of pleasant thoughts
Floating like lotus in mind stream now
Tiny drops of memories dipping to it
As drizzle rain, adding chillness to mind
It echoes as a smile on my lips
Yes, your perfume blossoms
The faded stars in my sky of hopes💕✨♾"
"Madness as the intense red of hibiscus,
Or as tender as white jasmine flower🌼
Love has different shades,
Languages and definitions ❤️✨"
"There are many unknown tears hidden inside soul
Yet some people read them
As if those tears belong to them too"
"From the world of silence to the world of words,
When will we finally move?😌😶✨💕"
"Distance is not a problem for real connections. It's already destined and pre-decided 💫💕♾♾. Many times you can become a reason to bring people together, sometimes someone else for you🤗🤗"
"If you cross your preset boundaries for someone
Then that someone is special for you❣️❣️"
"Stay tuned with my heartbeats for you💓
Stay tuned with my messages for you❣️❣️♾♾"
"Can you decode my deep blue shades
In my broken pieces?🤗😉😀💫"
Like tunes stay with meaningful lyrics
Like chillness stays with mist
Like pitter-patter stays with falling raindrops
Like night stays with Nishagandhi🌼🌼💫💕"
Only happiness can make you forgot your sadness and dark past
Without forcing anything or taking any serious effort"
When you have someone to listen to your heart♾♾🎶💕"
"My words pouring about you
May reduce its flow sometimes
My feelings for you will ever change♾♾"
"You won't be able find it
Some true feelings hidden deep inside heart
It's not to ponder in words💫💕"
You haven't answered my question😶💫💕
Even I also get hurt in ways,
"Love is a beautiful feeling
❤️❤️
To do whatever to make the person happy
Whether you feel the physical presence or not,
Whether you get it back or not.
In fact emotional feelings are
Much stronger than physical touch,
Especially when you share same vibes
And feel a soul connection💫💕"
"I might have flown as usual
As a silent river with dead heart
And sank myself in the deep oceans one day
If I had not found a beating storm
&Blossoming me in different ways
I never experienced before
And the ripples were enough
To change the path of my flow"
"Please don't hurt yourself by hurting me🤗🤗✨💕"
"Revisiting fond memories
"How many times should I repeat,
Only you need to fix it in mind,
If I am not here to stay,
Why should I send my likes every night
And fill your days with my warmth & love?
Why should I get hurt easily?"
A few rained, a few didn't
Now the sky is filled with white clouds,
"Some names become fonder to us long before the people💕💫"
"I got so much attached to you,
I can't find same attachment in anyone else,
Not even with many other shades of yours.
Yet fear if anyone find you in me
Yes, I can't find myself –
Because you are now a part of me❤️💫🌪️"
"You and your unique ways of showering love😌
"When earth is dropping tears in drought
Cloud often showers its love as drizzle🌨️"
(Visited 31 times, 1 visits today)