Guava as medicine – A few health benefits of this fruit
Fruits are rich in anti-oxidants and help you to stay young and fresh always. They are natural foods without any processing, and hence advantages are manifold. Guava is a very tasty and nutritious fruit and here I present some of the health benefits of guava and its leaves. Also read: Health benefits of grapes.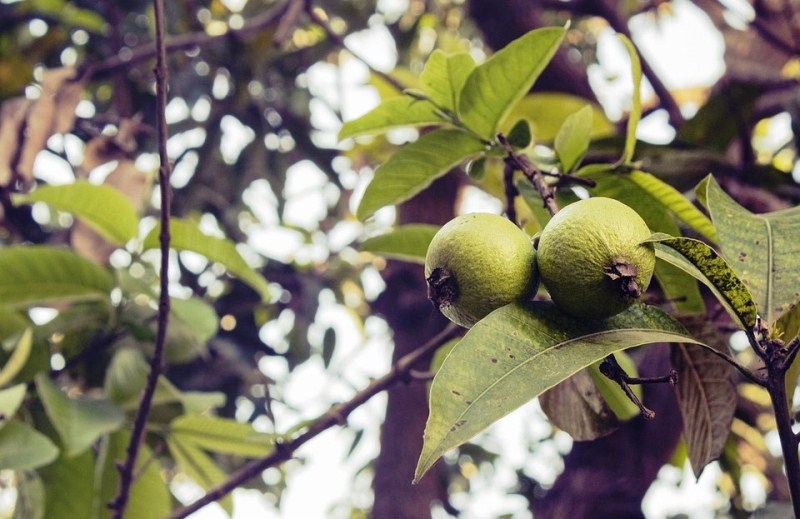 1. Wash two raw guavas and crush it well. Pour a little water to it and keep it aside for 12 hours. Filter it and drink the juice. It's good for diabetic patients, both to quench thirst and reduce sugar level.
2. Boil water using tender guava leaves, basil leaves, dried ginger and pepper. This water is a good remedy to fever and cold.
3. If you have tooth ache, chew a few guava leaves. It gives you some comfort.
4. If you eat guava leaves daily, it gives relief from Arthritis (Rakta Vata).
5. Make a kashayam of skin of guava's root in 1 litre water. 25 gm skin is sufficient. Reduce the contents to ¼ litre on boiling and serve 125 milli each at regular intervals. It gives relief to diarrhoea of kids.
Image source: Pixabay
Also read a few more topics on medicinal plants which care cure some of today's life style diseases too, apart from common ailments. Click on the images in the gallery to read
(Visited 315 times, 1 visits today)