Great leaders behind reform movement in modern Kerala
Kerala was once a 'paradise' for religious discriminations, customs & superstitions and discrimination based on caste and financial status. Since late 19th century, many renaissance leaders were born in Kerala who strived hard for the betterment of common man, and reduce the differences between two classes of Kerala society. They can be tagged as the architects of modern Kerala, who put the basement to almost all social development of Kerala society. Through this column, I shall give a brief note on some of the great social reformers from Kerala.
Sree Narayana Guru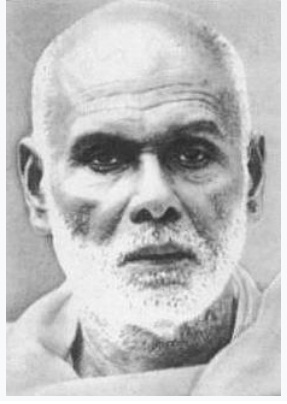 The name of Guru is the prominent one among all the leaders of present times. Often addressed as the architect of modern Kerala, he was born in 1856 in Chempazhanti of present Thiruvananthapuram district. In 1888, he installed a Siva idol at Aruvikkara near Neyyattinkara for lower caste people, against all religious norms existed in Kerala society then. It was a beginning to a great cultural renaissance among Malayalam speaking people. Whoever questioned him for installing Siva idol not being a Brahmin, he replied that he installed 'Ezhava Siva'. After that he continued installation process in more than 60 temples across Kerala.
In 1924, he conducted an All-Religion conference in Aluva inviting religious leaders across Asia, and it was the first one of this kind anywhere in Asia. Read more about Narayana Guru here. It was in this conference he gave his iconic message, 'One caste, one religion and one God for man'. He also believed that, a human should grow irrespective of the religious beliefs he follows.
Chattambi Swamikal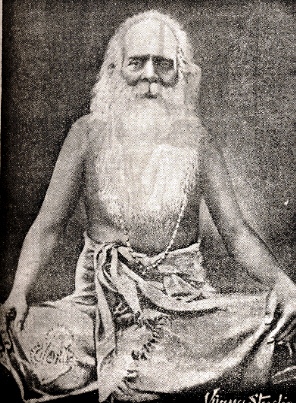 He was a contemporary to Narayana Guru. He was born in Kannamula of Thiruvananthapuram district. A scholar by all means, he was also known by the name, Vidhyadhiraja. A social reformer, he used to conduct meals inviting people belonging to different castes and religious beliefs. He firmly preached the message that all humans are one, irrespective of religious beliefs or the caste to which he belongs to.
Ayyankali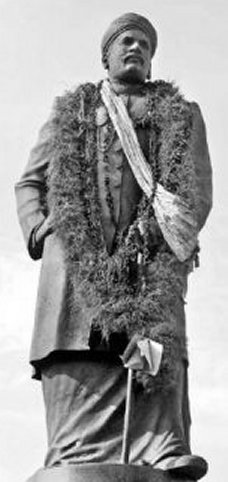 He was a revolutionist among social reformers of present times. He was born in Venganur of Thiruvananthapuram district in the year 1863. His first struggle was to give rights to dalits for transportation and permission to travel in public places. He once travelled in a Villuvandi (bullock cart) – a vehicle used by higher castes through the public path of his hometown Venganur, and this incident is described as a landmark of social reformation in Kerala. He started Sadhu Jana Paripalana Sangham, and as a part of its activities, school gates were opened to dalits.
In those days, women of lower castes should wear cheap chains made of beads to represent their caste. But Ayyankali asked them to throw away those 'caste chains'. Gandhi was deeply influenced by the social activities of Ayyankali and also addressed him as the king of Pulayas, a name by which he is still known.
Vagbhatanandan
He raised his voice against social evils that existed in Kerala society then. He was born in Padyam village near Thalassery of Malabar. He started an organization named 'Athmavidya Sangham', which regularly preached messages against the social norms existed in society then, such as caste system, discrimination etc. He also stood in front to start many small scale industries, to get rid of poverty that existed in the lower sections of society then.
Vakkom Moulavi
Vakkom Abdul Khadar Moulavi, shortly called Vakkom Moulavi was one of the prominent names among the reformers of Travancore kingdom. He started Swadeshabhimani newspaper, which is regarded as a landmark in modern renaissance movement and freedom of expression. He propagated his ideologies through Muslim organization named Muslim Aykya Sankham. He is also referred to as the "father of Muslim renaissance". He was an educationalist as well, who gave importance to English language. When Mahatma Gandhi visited Kerala in 1925, he held a meeting with Moulavi.
V. T. Bhattathiripad
He was a social reformer who fought against the superstitions and several customs that existed in his community. Through his organization, Yogakshema Sabha, he brought in several reformations among the higher caste people, mostly belonging to Nambudiri community. He worked for women empowerment and strived for the remarriage of widows and education of Nambudiri women. His iconic drama work, Adukkalayil Ninnum Arangathekk, well reflected the pathetic conditions of Nambudiri women then, who were forced to live in accordance with social norms.
Kuriakose Elias Chavara (Chavara Achan)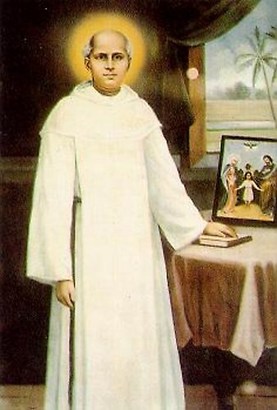 He was a social reformer who firmly believed in the concept of the renaissance of society through proper education. He was an educationalist who started many schools across Kerala. He started a Sanskrit school in Mannam of Kottayam district, which is very famous. He also opened many orphanages for poor and old people.
Read a few more articles related to Kerala history, renaissance and the social/political changes over the years. Here is the page link. Click on the images in the gallery to read
(Visited 2,377 times, 1 visits today)