Ganga Prasad Birla – Businessman & Philanthropist of Birla Empire associated with renovation of heritage monuments
Ganga Prasad Birla or simply G. P. Birla (1922 – 2010) was an industrialist, educationalist and philanthropist and fourth generation member of the Birla business family. Born as the son of businessman Brij Mohan Birla and grandson of Baldeo Das Birla, he followed family legacy of business. His uncle Ghanshyam Das Birla, his nephew Aditya Vikram Birla and grandnephew Kumar Mangalam Birla are some of the prominent business typhoons of his illustrious family with centuries-old tradition in business. G. P. Birla was a very religious man, who built many temples apart from contributing a lot to renovate cultural monuments with religious and heritage significance. He was honoured with Padma Bhushan in 2006 for his contributions towards the field of education and social service.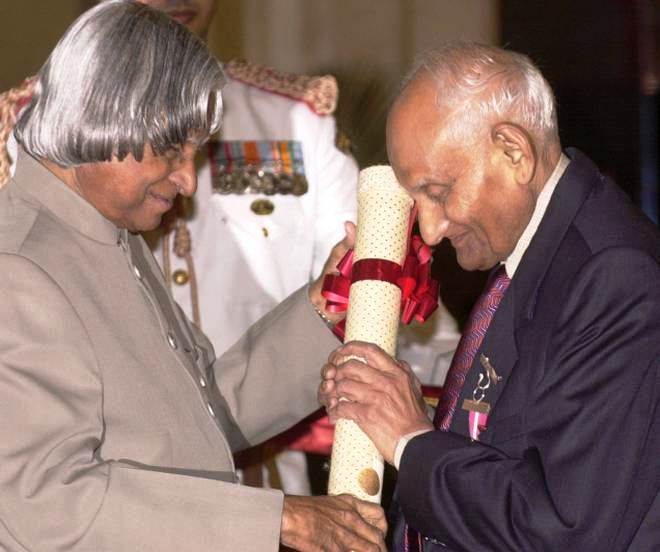 His family originally belongs to Rajasthan, and spans to more than 6 generations in three centuries in the field of business, social service and education. He was a fourth generation member of the business family. His uncles – Jugal Kishore Birla, Rameshwar Das Birla and Ghanshyam Das Birla also took their family business to new heights, followed by future generations – Madhav Prasad Birla, Krishna Kumar Birla and Basant Kumar Birla (his cousins), CK Birla (his son), Aditya Vikram Birla (his nephew), Yashovardhan Birla and Kumar Mangalam Birla (his grandnephews), and many other members of the family.
Ganga Prasad Birla unlike other business members of his family joined family business only after getting enough experience with other companies. Soon after graduation in 1940 he joined the board of Orient Paper & Industries in 1942. He spent more than 25 years with the company and also became its chairman in 1957 before he joined Birla flagship started by his uncle, Hindustan Motors in 1969. Since then he got fully involved with family business and only went for outing with new business ventures which he succeeded.
He founded Hyderabad Industries Limited, Birla Archaeological and Cultural Research Institute, Modern High School for Girls in Kolkata, BM Birla Heart Research Institute and Calcutta Medical Research Institute, Birla Archaeological and Cultural Research Institute, Birla Science and Technological Museum, Birla Institute of Technology and many other academic and medical institutions. He was fully engaged in his professional career till his second heart attack in 1981. After that he gave his business mantle to his son, keeping an eye on all its activities till his death in 2010. His business career is linked with Hindustan Motors, Orient Paper and Industries, Hyderabad Industries, Avtec and Nigeria Engineering Works.
Ganga Prasad Birla – Some interesting and less-known facts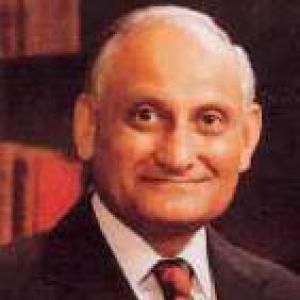 1. He was the first graduate from Birla family, and he graduated in 1940.
2. It was under the leadership of GP Birla, Birla group forayed into project management after getting the three million-tonne Ajakouta steel project from the government of Nigeria. It was instrumental in modernisation of India's biggest steel factory SAIL with plants at Durgapur and Rourkela.
3. He built temples, renovated historic monuments, set up educational and medical research institutions apart from several charitable trusts.
4. Birla family's cotton business began in 1857 in Kolkata with his great-grandfather Shiv Narayana Birla being the first member. While most of his family members moved to Maharashtra after the establishment of business firms in the late 19th century, he preferred to stay in Kolkata where he established a business empire and reputation of his own.
5. Present generation (6th) of his family members include Ananya Birla – a pop singer and Aryaman Birla – a cricketer, (with roots from his paternal uncle Ghanshyam Das Birla) and both are not linked with family business. His son C. K. Birla is the latest member of the family belonging to his lineage.
6. Shobhana Bhartia (daughter of his cousin Krishna Kumar Birla) is perhaps the most prominent female member of Birla family. She is the Chairperson and Editorial Director of the Hindustan Times Group, inherited from her father. Rajashree Birla and Sarla Birla, form a part of the family being daughter-in-laws.
7. Seth Shobharam, grandson of Seth Bhudharmal, who lived in the early 19th century, was the first one from Birla family who got into trade and business. He was a local trader. It was his son, Seth Shiv Narayana in the second half of 19th century who ventured business outside their hometown Pilani, now a part of Rajasthan. Birla industrial family flourished since then.
(Visited 608 times, 1 visits today)