Kumar Mangalam Birla – Indian businessman and industrialist belonging to Birla family
Kumar Mangalam Birla is a member of Birla industrialist family, a businessman and industrialist. He is a multi-millionaire and the chairman of the Aditya Birla Group, the third-largest private sector conglomerate in India. He is a Chartered Accountant from Institute of Chartered Accountants of India (ICAI), and holds MBA from London Business School. He is a recipient of numerous business awards including International Advertising Association's "CEO of the Year Award" in 2016, the US India Business Council's "Global Leadership Award" in 2014 and many more. He chairs most of the companies which operates in India and abroad. He was honoured with Padma Bhushan by government of India in 2023.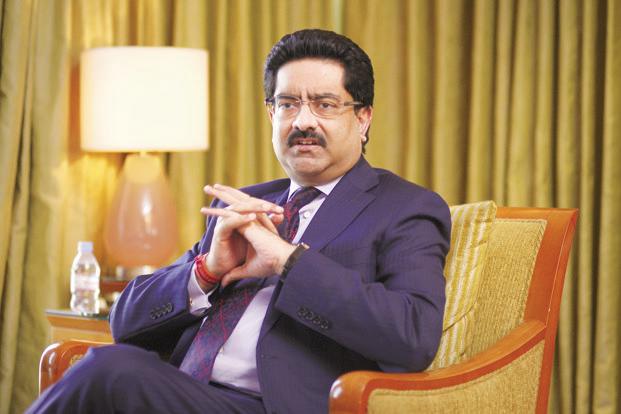 Kumar Mangalam Birla was born in Kolkata in 1967 into the industrialist Birla family of centuries-old tradition. His ancestral home is at Rajasthan and he spent his younger days in Kolkata. Aditya Vikram Birla and Rajashree Birla are his parents. After completing MBA from London Business School, he joined family business. Following the death of his father at a comparatively young age of 51, he took over the power of the business empire at the age of 28. Though many doubted that he was too young to lead the business empire, he proved it wrong.
Under his leadership, Aditya Birla Group rose to prominence and became the third-largest private sector conglomerate in India. By 2015 annual turnover had a huge jump from 3.33 Billion US dollar (in 1995) to 41 billion US dollars. Initially his company was associated with textiles, fertilizers, cement etc, and diversified to products such as Software, BPO, telecom and many more.
Kumar Mangalam Birla – Some interesting and less-known facts
1. He is a fifth generation member of Birla family. The family firm was initially known as Baldeodas Jugalkishore, which was renamed as Birla Brothers Limited in the year 1918.
2. His father Aditya Vikram Birla and grandfather Basant Kumar Birla were industrialists, and mother Padmabhushan Rajashree Birla was a philanthropist. His paternal grandmother Sarla Birla was a businesswoman.
3. Through his grandmother Sarla Birla, he is linked to Brajlal Biyani, independent activist. Sarla Birla was the daughter of Brajlal Biyani.
4. Ghanshyam Das Birla, Rameswar Das Birla, Baldeo Das Birla, Krishna Kumar Birla, Ganga Prasad Birla, Chandrakant Birla and Yasovardhan Birla are some other prominent figures of Birla family belonging to different generations. Most of them were associated with business and well-known industrialists.
5. He has three children, of whom Ananya Birla is a singer and song writer associated with independent music of younger generation while his son Aryaman Birla is a cricketer. Both of them don't prefer to follow father's footsteps.
6. His multinational company worth US $41 billion operates in 36 countries and 50% of its revenue comes from other nations. It operates in 6 continents.
7. Seth Shobharam, grandson of Seth Bhudharmal, who lived in the early 19th century, was the first one from Birla family who got into trade and business. He was a local trader. It was his son, Seth Shiv Narayana in the second half of 19th century who ventured business outside their hometown Pilani, now a part of Rajasthan. Birla industrial family flourished since then.
8. Well-known industrialist Krishna Kumar Birla was his great-uncle.
9. His aunt Shobhana Bhartia (daughter of Krishna Kumar Birla) is perhaps the most prominent female member of Birla family (Rajashree Birla and Sarla Birla being daughter-in-laws). She is the Chairperson and Editorial Director of the Hindustan Times Group, inherited from her father.
(Visited 904 times, 1 visits today)