Ethakkaappam (Banana Fry)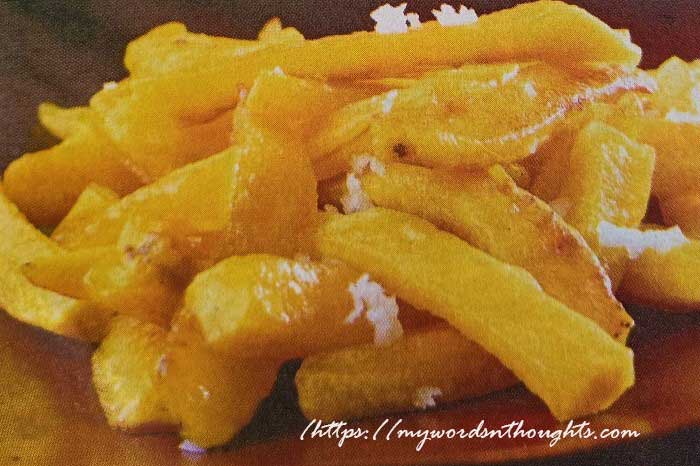 Ingredients for Ethakkaappam (Banana Fry):
1. Well ripened Kerala banana (Ethappazham) – 2
2. Sugar – 2 tsp
3. Ghee – 1 tsp
4. Coconut – 1/4
How to prepare Ethakkaappam (Banana Fry)?
1. Remove skin of bananas.
2. Slice them into thin pieces, similar to finger chips.
3. Heat a tawa and place banana pieces on it.
4. When it changes colour, add sugar and ghee.
5. Flip both sides of banana pieces till they are well cooked.
6. When it's done, take them from flame.
7. Sprinkle scrapped coconut on banana pieces and serve.
Courtesy: Vanitha Magazine May 1-14, 2006
Also read a few more banana recipes. Click on the images in the gallery to read.
(Visited 13 times, 1 visits today)