Easy Chocolate Fudge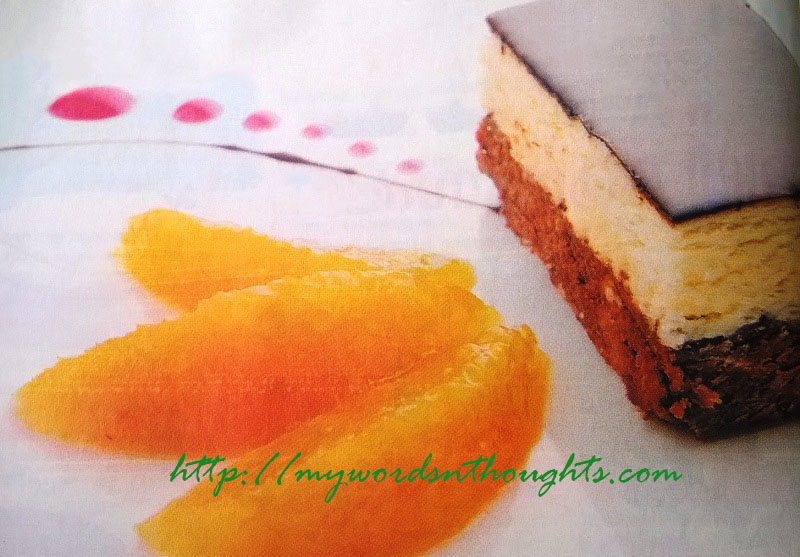 Ingredients for Easy Chocolate Fudge:
1. Milk powder – 1.5 cups
2. Ghee – 25 gms
3. Condensed milk – ½ cup
4. Cocoa powder – 1 small spoon
5. Walnut/cashews – To decorate
How to prepare Easy Chocolate Fudge?
1. Add butter to milk powder and blend it well.
2. Add condensed milk to it and mix well.
3. Divide this batter to two equal parts.
4. In one part, mix cocoa powder.
5. Apply a little ghee/butter to a plate and spread condensed milk mixture (the second part, not mixed with cocoa powder).
6. Press it and finish the layer.
7. Add the second part of condensed milk mixture (first part with cocoa powder mixed) on its top and finish the second layer.
8. This fudge with two layers can be cut into desirable shapes, and decorated with walnuts or cashews.
Courtesy: Vanitha Magazine October 15-31, 2010
Also read a few more chocolate dessert dishes.
Here is the page link.
Click on the images in the gallery to read.
(Visited 120 times, 1 visits today)