Curry Leaves Chutney (Recipe 1)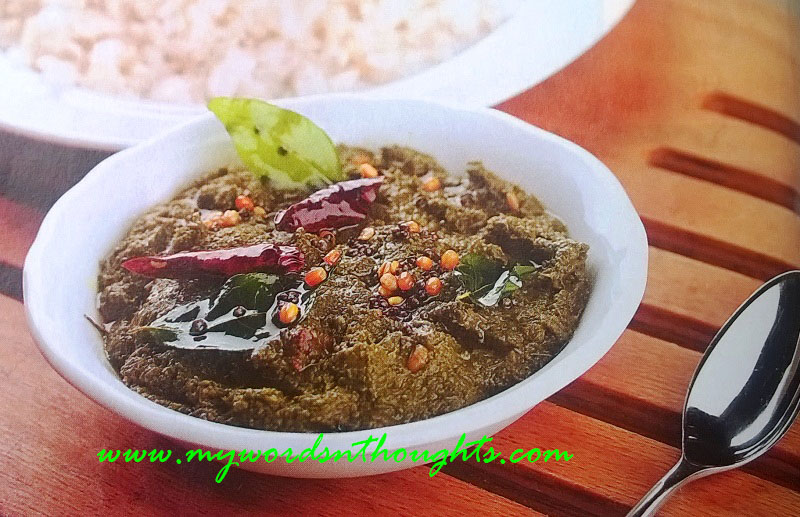 Ingredients for Curry Leaves Chutney:
1. Coconut oil – 2 big spoons
2. Asafoetida powder – A little
3. Red chillies – 5
Black gram daal – 1.5 big spoons
Mustard – ½ small spoon
4. Curry leaves – 200 gms
5. Tamarind – Gooseberry sized
How to prepare Curry Leaves Chutney?
1. Heat oil, add asafoetida powder and fry it.
2. Add ingredients no: 3 to it, fry well and drain from oil.
3. Pluck curry leaves from stalk, and make a fine paste adding tamarind.
4. Don't add water, and curry leaves chutney should be thick.
5. Mix it with sautéd ingredients along with salt and serve with rice.
Courtesy: Vanitha Magazine July 15-31, 2016
Read another recipe of Curry Leaves Chutney
Also read: Veppila Katti
Also read a few more chutney recipes here. Click on the links in the list to read.
(Visited 150 times, 1 visits today)