Chocolate Coconut Balls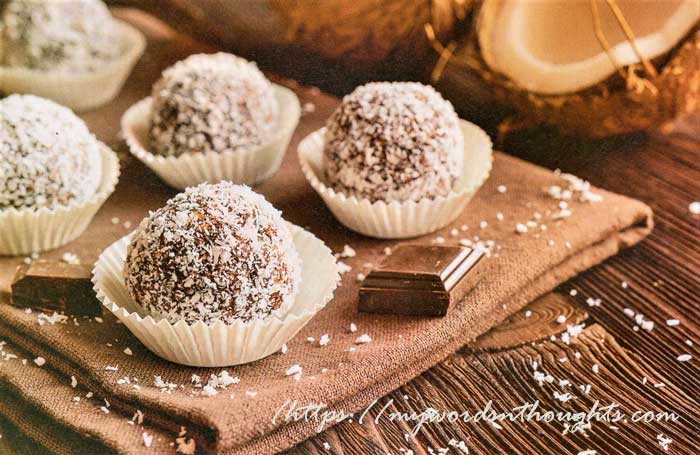 Ingredients for Chocolate Coconut Balls:
1. Marie biscuit – 250 gm
2. Condensed milk – 1 tin
Coconut scrapped – 1 cup
Coco powder – ¼ cup
How to prepare Chocolate Coconut Balls?
1. Smash biscuits using a mixer. They should be like bread crumbs (never make powder).
2. Add ingredients no: 2 to it.
3. Operate mixer 3 times, 20 sec each and mix all ingredients.
4. Remove ingredients from side of jar every time.
5. Make small balls from it.
6. Gently wrap it in scrapped coconut in final stage.
Courtesy: Vanitha Magazine November 12-25, 2022
My tip: Microwave scrapped coconut for a few minutes to remove excess water content.
Read a few more chocolate recipes. Visit my page.
(Visited 14 times, 1 visits today)