Caramel Pudding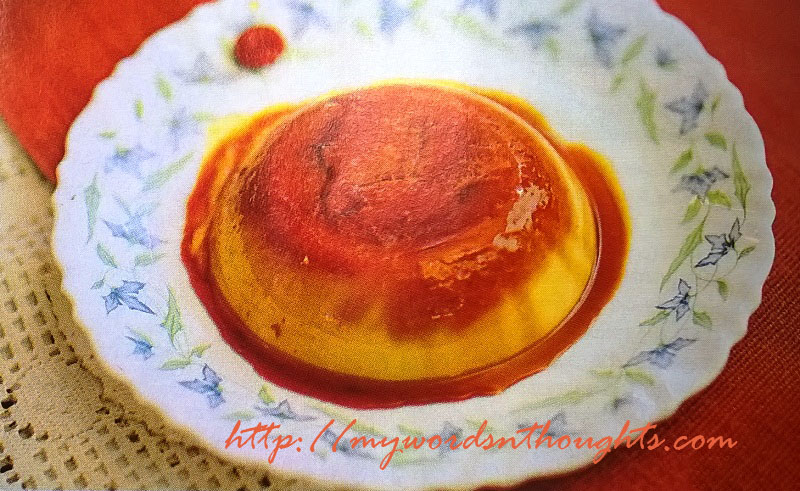 Ingredients for Caramel Pudding:
1. Milk – 4 cups
2. China grass – 1 packet
3. Sugar – 1 cup
Eggs – 6
Vanilla essence – 1 big spoon
4. Sugar – ½ cup
Water – For preparation
How to prepare Caramel Pudding?
1. Boil milk and allow it to cool.
2. In another vessel, add china grass along with a little water, heat it and dissolve completely.
3. Transfer ingredients no: 3 to a bowl and beat it well using an electric egg beater.
4. Add this egg mixture to milk and boil the contents the well. Stir continuously during this process.
5. Also add dissolved china grass.
6. Allow the mixture to cool.
7. Transfer the contents to a bowl and beat it well again using beater.
8. To prepare caramel, add ¼ cup water to ½ cup sugar, and boil it well.
9. Pour the caramel to a bowl and spread it to all its sides.
10. Transfer pudding mixture to the bowl and place in refrigerator for 2 hours to set.
11. Flip reverse in a serving plate just before you serve.
Courtesy: Vanitha Magazine, January 1-15, 2018
A few more pudding recipes for you. Here is the page link. Click on the images in the gallery to read:
(Visited 224 times, 1 visits today)