Bitter gourd Payasam (Paavakka Payasam)
Let us make this Onam a bit different by making Payasam/Pradhaman using vegetables from kitchen. I shall give you a simple sweet recipe that suits well for the occasion, published on Mathrubhumi Nagaram on August 30. 2017. If you try you can make innovative sweet dishes from bitter gourd as well, and here it is.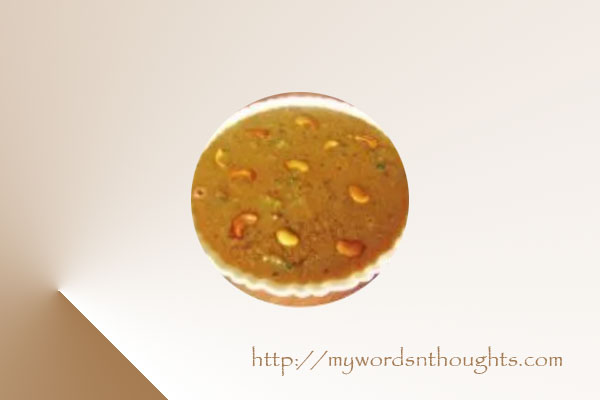 Ingredients for Bitter gourd Payasam (Paavakka Payasam):
1. Bitter gourd chopped – 1 cup
2. Dates chopped – ¼ cup
3. Milk – ½ litre
4. Brown sugar – ½ cup
5. Cardamom powder – ¼ spoon
6. Cashew nut fried – 10
Method of preparation Bitter gourd Payasam (Paavakka Payasam):
1. Add sufficient water and cook bitter gourd.
2. After squeezing off extra water, cook again adding water. This is done to remove the bitterness.
3. Cook this way at least three times.
4. Then add boiling water and chopped dates to the bitter gourd pieces and cook again.
5. Add half cup brown sugar and cook again.
6. Add cardamom powder before you put the flame off.
7. Decorate with fried cashew pieces.
Also read a few more payasam and pradhaman recipes. Here is the page link. Click on the images in the gallery to read.
(Visited 550 times, 1 visits today)