Meat Potato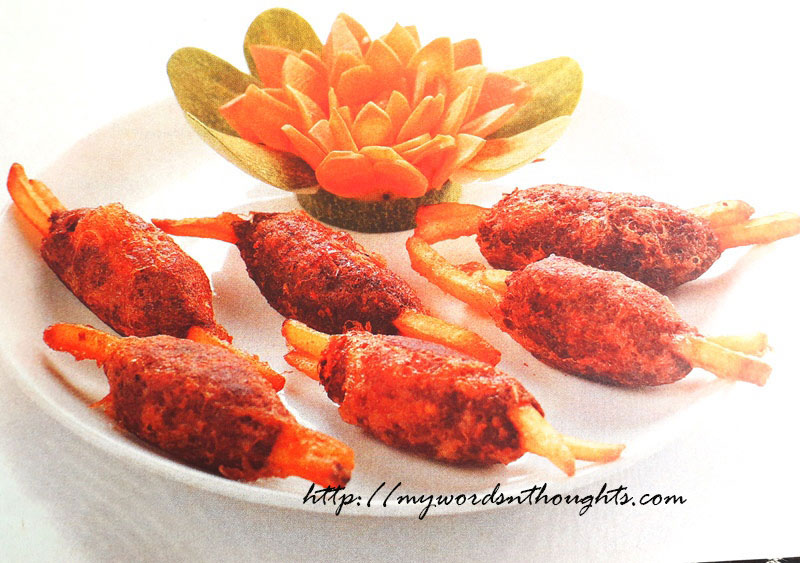 Ingredients for Meat Potato:
1. Meat of your choice – ½ kg
2. Bengal gram – 100 gm
Chilli powder – 1 big spoon
Garam masala powder – 1 small spoon
Salt – For taste
3. Potato – 5
4. Egg – 2, beaten
5. Oil – For frying
How to prepare Meat Potato?
1. Clean meat and cut into small pieces.
2. Add ingredients no: 2 to meat and cook it well.
3. When the contents cool, make a smooth paste.
4. Chop potatoes into lengthy pieces, similar to French fries and deep fry in hot oil.
5. Take 2 or 3 potato fries together.
6. At the centre portion, cover it with beef mixture in oval shape (Look at the image).
7. Both the ends of potato sticks should be visible.
8. Continue the process for remaining potato fries and meat mixture.
9. Dip each piece in beaten egg and deep fry in hot oil.
Courtesy: Vanitha Magazine June 15-30, 2015
(Visited 84 times, 1 visits today)