Athmeeya Rajan – South Indian actress of 'Joseph' fame
Athmeeya Rajan alias Athmiya Rajan, shortly called Athmeeya works in Malayalam, Telugu and Tamil movies, and plays lead roles in both. She marked her film debut in 2012 with Tamil movie, 'Manam Kothi Parave' in a lead role and the movie ran in full-packed houses for 100 days. She later worked in a few unsuccessful Tamil movies apart from Malayalam films, Rose Guitarinaal and Amoeba, and took hiatus from acting. In 2018 she returned in a bang playing the lead role of Jojo's wife in Joseph. The film was a major hit and the role gave her a big break in Malayalam film industry.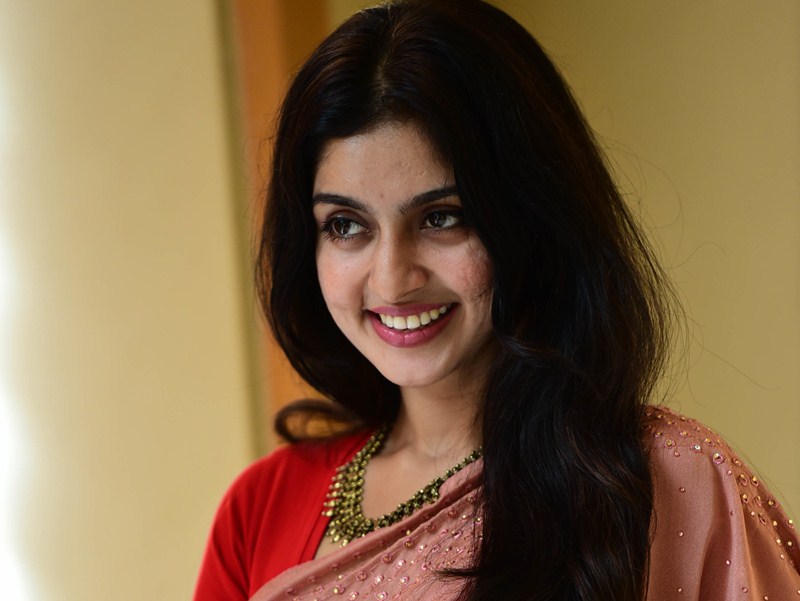 Athmeeya is a native of Kannur district, Kerala. Taliparamba is her hometown. Rajan and Padmini are her parents, and she has two sisters. She is married to her college friend Sanoop K. Nambiar since 2021. They dated for 2-3 years before getting married. In 2009, she marked her screen debut through 'Vellathooval' in a less significant role.
She got her first big break through Tamil movies
Tamil movie, 'Manam Kothi Parave' marked her film debut where she was paired with Siva Karthikeyan, and the movie's success gave her more offers from Malayalam and Tamil film industry. It was Siva Karthikeyan's first commercial too, and later he became a successful star in Tamil cinema.
Her role in Malayalam debut film Rose Guitarinaal got noticed, and Amoeba in 2015 was her second Malayalam release. But both roles went unnoticed. Her choices of films went wrong one after another and she remained a one-hit wonder. She took a small break after playing lead role in Tamil movie, Vellai Aanai in 2017 and returned back in 2018 playing the leading role of a wife in a troubled relationship in Joseph.
After that she has worked in both Tamil and Malayalam films. Her Tamil releases include – Kaaviyan, Vellai Yaanai, Yugi etc. She appeared in several Malayalam films playing lead or parallel lead roles. Some of her Malayalam releases are Shefeekkinte Santhosham, Marconi Mathai, John Luther, Cold Case, Puzhu, Aviyal etc. She marked her Telugu debut through Shekhar in 2022, where she reprised her role in the remake of Joseph.
Athmeeya Rajan – Some interesting and less-known facts
1. She completed her BSc Nursing course, and got her first break to films during academic years.
2. She wanted to do journalism or clinical psychology, and interestingly completed nursing course, but landed into acting.
3. She did nursing course only because her elder sister also completed the same course. Her mother wanted her to do the course.
4. She also planned to go abroad to do MBA and live where her sisters live. But after appearing in films, she couldn't do her MBA course.
5. Kaaviyyan, Vellai Aanai, Pongadi Neengalum Unga Kadhalum and Manam Kothi Parave are her Tamil releases.
6. The pimple scars gave her a next-door girl look in her debut movie. But the movie's success didn't benefit her career.
7. In her debut Malayalam film Rose Guitarinal, she played Jagadeesh's daughter
8. Her second release Amoeba earned Kerala state award for second best film of the year 2015.
9. She is a singer too, though not trained in music.
(Visited 1,166 times, 2 visits today)