Riya Suman – Popular South Indian Actress of 'Majnu' fame
Riya Suman is a lead Indian actress who works in Tamil and Telugu flicks. She marked her film debut with Telugu rom-com Majnu (2016) playing lead role, and later worked in more than half a dozen films. She made an impressive debut in Tamil films through Seeru in 2020, and later worked in movies like Manmadha Leelai, Agent Kannayiram etc.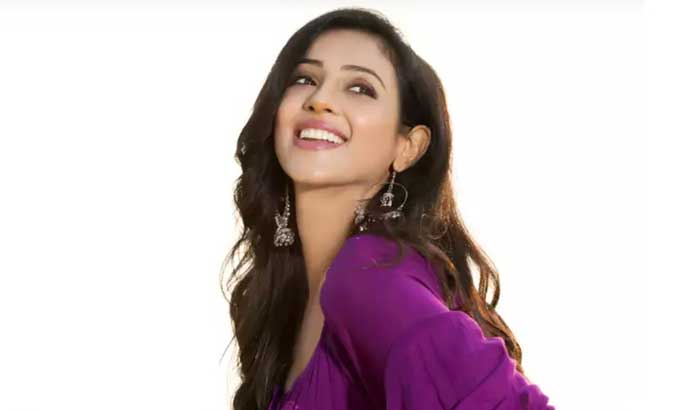 Riya Suman was in modelling field before joining films
Riya Suman was born in Mumbai in 1994. She belongs to a Sindhi business family. Since young she actively participated in cultural events, stage drama and also got into modelling industry. She later did diploma in acting course from Anupam Kher's School of Acting, Mumbai. To try luck in acting, she started giving auditions, and got her first break while her graduation, so much unexpected. She accepted her second project only after completing graduation.
Majnu (2016) marked her screen debut where she was paired with Nani. The film was a box office hit, and she bagged her second project, Paper Boy (2018). She played Dharani, an independent girl hailing from the Gadwal Reddy family in the movie. She marked her Tamil debut through Seeru opposite Jiiva in 2020 and was nominated at SIIMA for "best debut female" award. She appeared in Telugu action thriller, Top Gear, which received favourable reviews.
Riya Suman – Some interesting and less-known facts
1. Her name was credited as Priya Shri in her debut flick. Later she reverted to her original name, as many actors in the industry share the same name. Many people have been calling her as Riya Suman. That's another reason.
2. She got her debut flick through an audition conducted in Mumbai, while she was doing her graduation.
3. She and her father are regular at Mumbai Film Festival, and both watch talk, breathe films.
4. She loves literature and reading, and Premchand is her favourite writer.
(Visited 11 times, 1 visits today)