Anna Ben – Malayalam film actress of 'Kumbalangi Nights' fame
Anna Ben is a Malayalam film actress who shot to fame with her debut flick – 'Kumbalangi Nights'. She played the female lead – Baby Mol in this highly acclaimed film of 2019, which had an ensemble cast. She is the daughter of well-known Malayalam film screenwriter Benny. P. Nayaramabalam.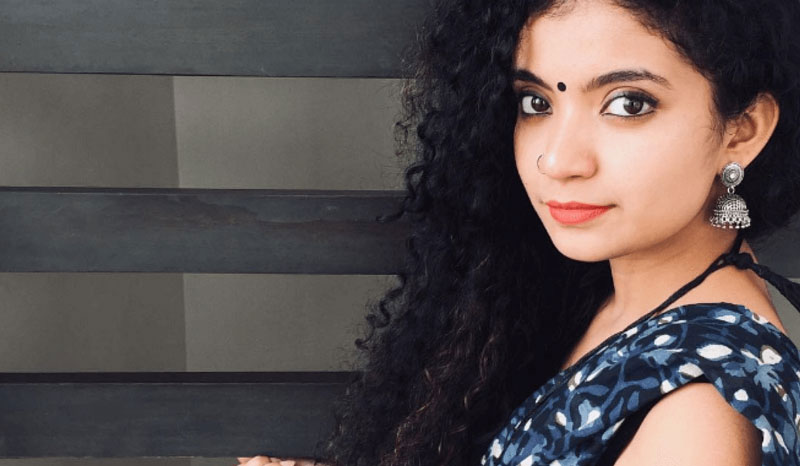 Anna Ben hails from Nayarambalam, Eranakulam. Though born into a family with filmy background, she never thought of joining film stream and her decision to join films was spontaneous. She has been a part of a radio play during school days, and also used to visit film sets where his father worked. It was the only stint with film industry or acting. She got the role of Kumbalangi Nights after two missed chances in auditions.
When she took decision to join films, initially her father asked her to complete her studies and he even offered her a role in a film script written by him. But Anna just wanted to do lead heroine role, and she got the offer of Kumbalangi Nights through an audition, where she didn't reveal her identity as Benny's daughter. When she got through the initial rounds, she kept it as a secret as well. In 2019 she surprised everyone playing the titular role in Helen with almost perfection, a thriller and the movie received rave reviews.
Anna Ben – Some interesting and less-known facts
1. She is graduated in fashion designing.
2. Many of the young artists who marked a magic entry through Aanandham in 2016 were her college mates. But she didn't attend audition as she was not interested in films then. But when the film got released, she regretted her decision.
3. As a child she was once offered a role to play Indraja's childhood. But she was not interested.
4. She has attended two auditions before she was casted for the lead role of Kumbalangi Nights. Interestingly she got the role by hiding her identity, and for the same reason Dileesh Pothan was surprised when he announced her name.
5. After studies she worked as a fashion designer in Bangalore for one year before acting bug bit her.
6. Film producer, and batch mate of Vineeth Sreenivasan and Aju Varghese, Noble Babu Thomas marked his screen debut opposite Anna Ben in Helen in 2019. Interestingly he is also a fashion designer who dreamt about modelling and acting, and got into entertainment industry.
(Visited 901 times, 1 visits today)