Malayalam Film Actor Riyaz of horror thriller – 'Aakasha Ganga' fame
Riyaz is a less-known actor of Malayalam cinema best known for his debut role in Malayalam super hit horror thriller directed by Vinayan – Aakasha Ganga released in 1999. Riyaz played the lead role of Unnikuttan in the movie opposite Divya Unni. Though the movie was a big success, Riyaz couldn't find more film opportunities and he moved to business. In 2019 after 20 years, he unexpectedly returns to silver screen with the sequel of same movie, reprising his original role. While most of the actors of prequel are not alive, including the parallel lead actress – Mayoori who played Yakshi, and supporting crew – Sukumari, Cochin Hanifa, Kalabhavan Mani, Kalpana, Shivaji, Rajan P. Dev, N. F. Varghese etc, only Idavela Babu of original movie joins Riyaz in its sequel, which is slated to release this year on 20th anniversary of its first part.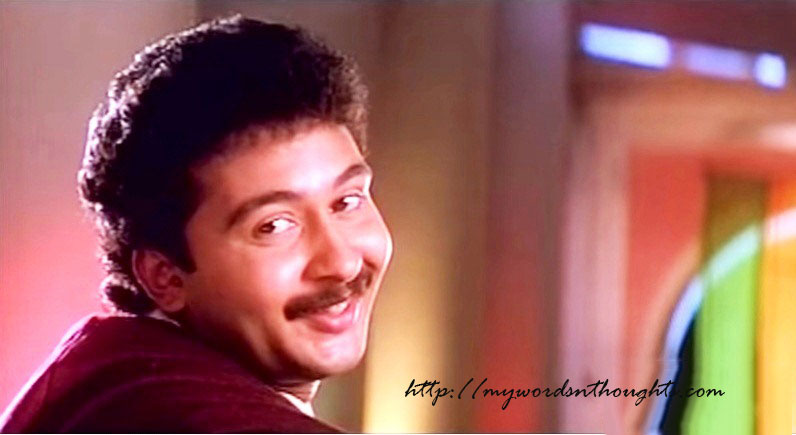 Riyaz got his big break to films through Vinayan's horror flick, Aakasha Ganga (1999), where he played lead role opposite Divya Unni and Mayoori. Though the movie was a great success and Riyaz's role was well appreciated, he was not approached by filmmakers later. He appeared in a few movies, which went unnoticed. As a newcomer he was not aware of marketing strategy and self-marketing in film industry too. Those failures affected his film career and with marriage, he moved to business. Yet Riyaz never left his dream to work in movies again, and he was so unexpectedly invited by Vinayan when he decided to make a sequel to Aakasha Ganga.
The sequel is shot in the same Vellinezhi Olappamanna Mana, where the first part was shot. So the shooting location gives so many nostalgic moments to Riyaz. Vinayan introduces his son Vishnu Vinay as the lead hero of the movie, while Riyaz forms a part of the supporting cast. He plays a doting father to his daughter in the sequel. His wife Shabnam is a Malayalam playback singer, whom he married in 2005. The couple is blessed with two kids.
Riyaz – Some less-known and interesting facts
1. Riyaz's wife Shabnam is a less-known playback singer of Malayalam cinema, with some super hit songs to her credit – Vennila Chandana Kinnam from Azhakiya Ravanan and Sukriya from Niram. Both movies were directed by Kamal, and both tunes were composed by Vidyasagar.
2. Riyaz's wife Shabnam croons the cover version of the iconic ghost song, 'Puthumazhayay Vannu Nee' after 20 years of release of its original, and the song was well-received.
3. Only Riyaz and Idavela Babu found space in the sequel of Aakasha Ganga titled Aakasha Ganga 2. Original movie included an ensemble of many leading character artists of 1990s.
4. Though Riyaz met director Vinayan many times in the past 20 years, he never asked for any role. Riyaz believed that the director would definitely give him a role if he feels the same.
5. Though he got a super entry to films through Aakasha Ganga, he couldn't get good roles later. That's why he stayed away from Mollywood.
6. Though he is away from silver screen, he is updated about new movies and watches them too. He is keen in knowing the technologies of new age cinema.
7. As a businessman he is associated with Archies gallery, Imported accessories etc.
8. As his wife Shabnam is a singer, he is associated with event management, musical concerts etc. Hence he is not fully detached from entertainment field.
9. Popular actor Madhupal dubbed for him in his debut flick, Aakasha Ganga, which is his single work as a dubbing artist. He also played the role of Devan Varma in the movie.
(Visited 2,565 times, 1 visits today)