Benny P. Nayarambalam – Malayalam screenwriter of several Dileep hits
Benny P. Nayarambalam is a successful screenwriter associated with Malayalam cinema. 1992 film First Bell marked his film debut as a screenwriter, and he is fully active in the cine industry till now. He has also written several hit stage plays. He wrote the script of Dileep hits like Kalyanaraman, Marykkundoru Kunjaadu, Kunjikoonan, Chanthupottu etc and also Welcome to central jail and Spanish Masala. Puthiya Theerangal, Chattambinad, Velipadinte Pusthakam, Junior Mandrake, Five Star Hospital, Aakasha Ganga, Chotta Mumbai, Thommanum Makkalum etc are a few more films.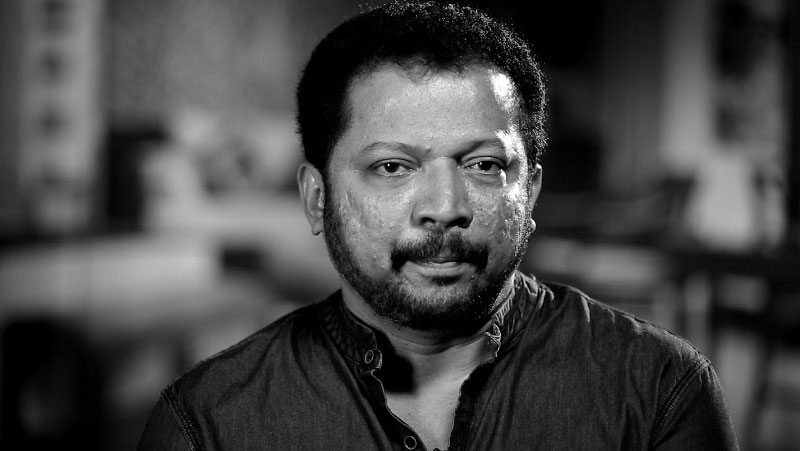 Benny P. Nayarambalam hails from Nayarambalam, Ernakulam. He was associated with theatre in the 1980s before he joined films. He was a playwright and also played lead actor in amateur plays. Since 1992 he is fully active in Malayalam film industry. While writing plays and film scripts, humour plays an important role and he also beautifully portrays heart touching beautiful moments. He started writing since school days, and when he reached college, he wrote skits for youth festivals and also for college magazines.
Benny P. Nayarambalam – Some interesting and less-known facts
1. His daughter Anna Ben played the lead role in 2019 hit film, Kumbalangi dreams. The film marked her screen debut.
2. Two major hits of Dileep's career Kunjikoonan (2002) and Chanthupottu (2005) were the screen adaption of two hit plays written by Benny. Benny and Rajan P. Dev's stage roles were later adapted on screen by Dileep and Lal respectively. Arabikkadalum Adbudavilakkum was the original name of the play. Kunjikoonan was adapted from his play, Vikalanga Varsham.
3. Though he wrote stories since school days, he never dreamt that he would land into the film industry.
4. The viral song 'Jimikki Kammal' was not an original song and it was taken to Velipadinte Pusthakam by Lal Jose after he happened to hear Benny's second daughter Susanna Ben humming to it. Benny was the scriptwriter of the film, and Lal Jose got interested with the song when he came to know that it's a few generations old song, popular among school kids but the author is unknown.
(Visited 672 times, 1 visits today)