Almond Pudding (Badam Pudding)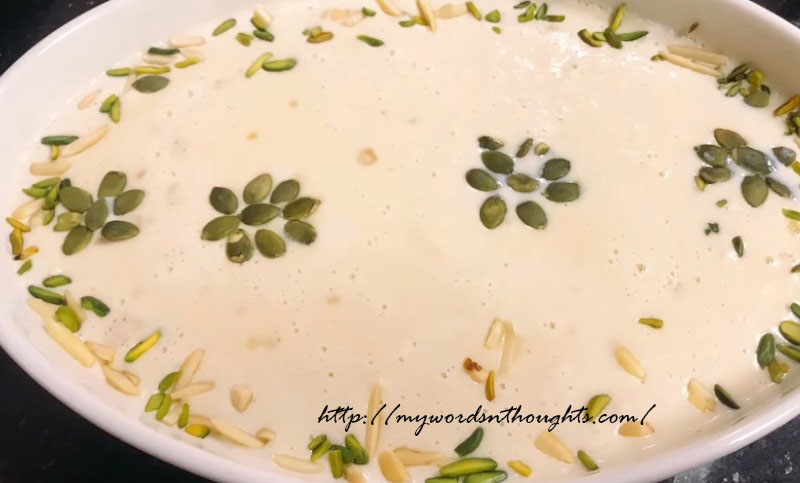 Ingredients for Almond Pudding:
1. Almonds – ½ cup
2. Tender coconut – ½ cup
Sugar – 2 big cups
3. China grass – 10 gm
Milk – 1 litre
4. Vanilla essence – 2 drops
5. Cherry and raisins – To decorate
How to prepare Almond Pudding?
1. Remove skin of almonds, soak them in water and grind to a smooth paste.
2. Beat almond paste, sugar and tender coconut together and keep aside.
3. Melt china grass in warm water and add to 1 litre milk.
4. Boil the contents and allow to cool.
5. Take almond mixture in a big bowl, add china grass mixture and 2 drops of vanilla essence.
6. Mix the contents well and refrigerate it.
7. When the pudding is set, take it out and decorate with cherries and raisins.
Courtesy: Vanitha Magazine, January 1-14, 2020
A few more tasty pudding recipes for you. Here is the page link. Click on the images to read:
(Visited 118 times, 1 visits today)