Allipidi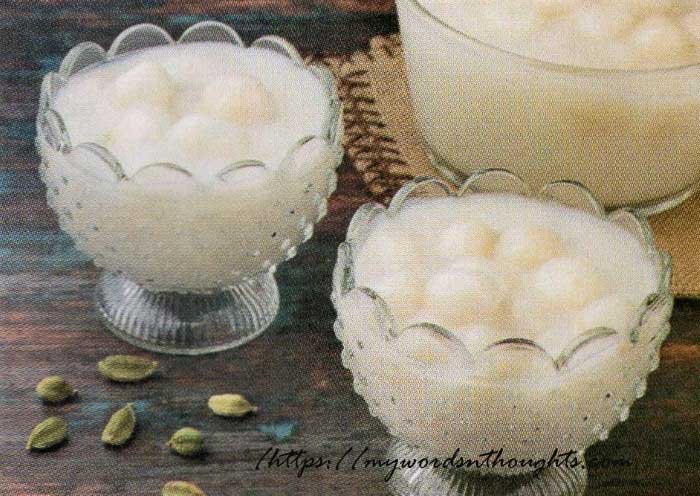 Ingredients for Allipidi:
1. Coconut – 2
2. Rice flour – 2 cups
Salt – A pinch
3. Sugar – As required (for sweetness)
4. Rice flour – ½ cup
5. Cardamom – 4
Cumin seeds – ½ small spoon
Sugar – 1 small spoon
How to prepare Allipidi?
1. Extract 1st, 2nd and 3rd milk from scrapped coconut adding sufficient water.
2. Add sufficient water to 3rd milk and place in flame. Add salt also.
3. When it boils well, take from flame and add to 2 cups of rice flour.
4. Mix the contents well and prepare the dough.
5. Make small balls from it.
6. Steam cook the balls for a few minutes. (Never cook it fully)
7. Add sugar to 2nd extract of coconut milk and place it in flame.
8. When it boils well, add the half-cooked rice balls into it.
9. Keep cooking till it boils again.
10. Add half cup rice flour to a little water, mix well and add to your pidi.
11. Keep cooking till your Allipidi thickens.
12. Add first extract of coconut milk in the final stage.
13. Make a fine powder of ingredients no: 5 and add to your allipidi.
14. Mix the contents well and put off the flame.
15. Serve hot.
Courtesy: Vanitha Magazine October 1-14, 2022
Read a few more rice flour sweet recipes. Visit my page.