Advocate Shukkur – Malayalam character artist of 'Nna Thaan Case Kodu' fame
Advocate Shukkur is a character artist of Malayalam cinema, who shot to fame with his debut film, 'Nna Thaan Case Kodu', where he portrayed the humorous character of Advocate Shukkur himself. A lawyer by profession, he played the same character role on screen for his debut flick, and his chemistry with P. P. Kunhikrishnan, who played the magistrate and Kunchacko Boban, who played the lead role, received warm response from critics and audience alike. The movie received rave reviews and was a box office hit.
Advocate Shukkur is an advocate in real life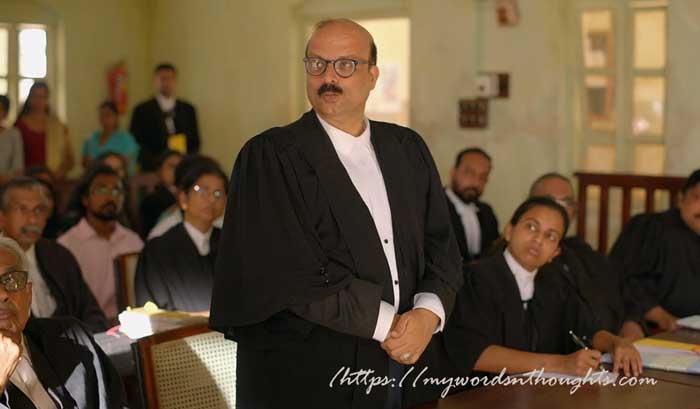 Shukkur is married to Dr. Sheena Shukkur and the couple has three daughters. Sheena Shukkur is a well-known face in channel debates. Their elder daughter Khadeeja Jasmine works as law clerk in Supreme Court. Rest two daughters are still studying.
He owns more than 25 years of work experience in the field of law making. Yet 'Nna Thaan Case Kodu' is his first acting experience, and the chance came so unexpected. It was Bar Associtaion President N. Rajamohan who suggested his name to the film crew. Casting director Rajesh Madhavan and the film's director Ratheesh Balakrishnan Poduval finalised his role for the film, a movie which included a bunch of less seen or debut actors, brilliant in acting. His dialogue, 'Flow Poyi, Njan Nirthunnu' in the film was an instant hit.
Advocate Shukkur – Some interesting and less-known facts
1. His wife Dr. Sheena Shukkur is the director of Mancheswaram campus, Kannur University. Earlier she served as Pro Vice Chancellor of M. G. University. She is regular in channel debates.
2. Cooking is his favourite hobby. He is a specialist in beef and fish curry, and it's his task every morning to make tea for family. Onions have 'no entry' to kitchen since his marriage days, as his wife dislike it.
3. He has worked as Kasaragod district pleader and prosecutor during 2013-2017. Safia murder case is one of the famous cases he fought and won.
(Visited 27 times, 1 visits today)