A few simple cutlet tips for you
Cutlets – either vegetarian or non-vegetarian serves as an excellent evening snack for Indians. It's widely accepted by people from north and south. So let me provide some simple 'cutlet' tips to make your snack delicious.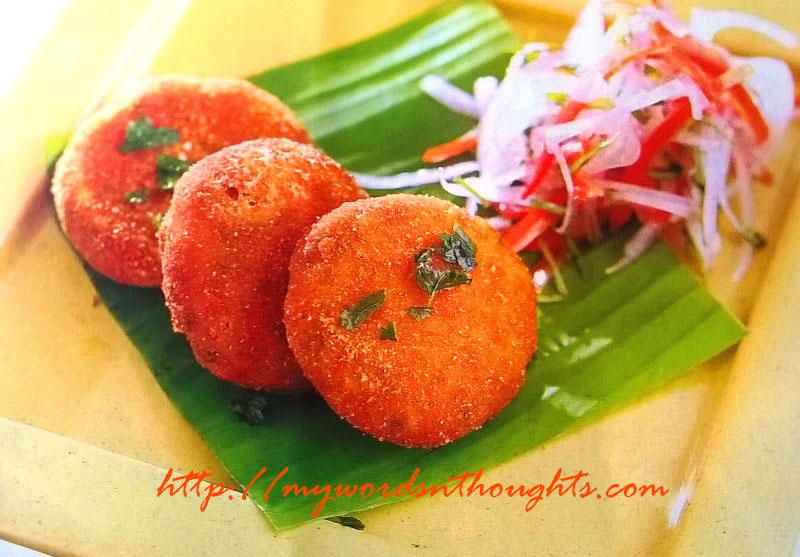 1. Make small balls for cutlet and before dipped into eggs, dip in maida solution. It helps egg mixture to stick on to cutlet balls easily. Never forget to add enough salt and pepper to that maida solution.
2. Always use egg white only for preparing the egg solution to dip on. If you add a little vinegar or buttermilk to white yolk and blend well, your cutlets taste better. Using corn flour powder along with beaten egg white is yet another excellent option. It makes your cutlet stiff and contents bind properly with bread crumbs if done so.
3. You can substitute bread crumbs with rava, potato roasted & powdered, nuts powdered etc to make some tasty varieties of cutlets.
4. Before you deep fry cutlets, add a little garlic pieces to the hot oil and fry well. Then take off those garlic pieces before you prepare cutlets. Your cutlets will get a nice garlic flavour. You can also substitute garlic with thyme or rosemary too.
5. Never fry all cutlets together. Test with one cutlet to know its taste. If needed, you can adjust the taste with the remaining cutlets.
6. If possible, make bread crumbs at home. Slice off the edges of bread pieces, powder it and microwave for a few minutes to get fresh bread crumbs for the preparation of your cutlets.
7. If you feel there is excess moisture in the mixture used to make cutlet, add a little corn flour while frying/sauting it in oil. Excess moisture will be absorbed and your cutlet turns a little more stiff.
Want to know how to enhance and improve the taste of some of the common dishes? Click on the images in the gallery to read
(Visited 919 times, 1 visits today)