8 Beauty oils used to enhance your skin glow and beauty
Grandmothers advise youngsters to apply oil on hair and scalp till head chills, to get rid of tiredness. Head oil is also seen as a stress relieving factor. Apart from to feel fresh, oils also serve the purpose of beauty oils, enhancing skin glow and health. Through this column I shall tell in brief about 8 beauty care oils which enhance the beauty of mind and body, and give both extra glow. Read in detail. Magic of different oils, when applied on skin.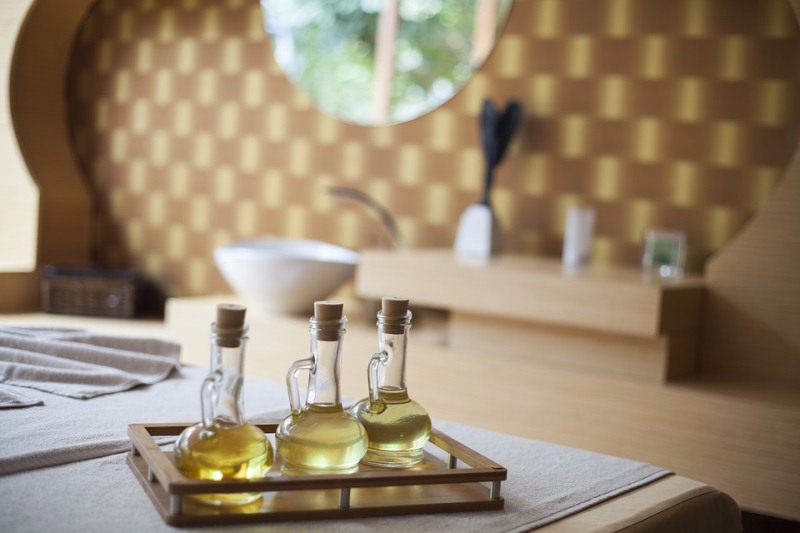 1. Almond oil (Badam Oil) – Almond oil including Vitamin E, Potassium and Zinc deserves position no: 1 in beauty care. It's a quick remedy to skin dryness and paleness and also helps to remove dead cells. Badam oil is also a good remedy to remove darkness around eyes. Massage using badam oil for half hour daily to get better results. This oil can be used as protector of feet and makeup remover too.
2. Rose oil – Add two drops of rose oil to your bathing water and stay fresh the whole day. Rose oil massage on skin gives good rememdy to skin allergies, rashes, colour change, pimples etc. When you massage your face using rose oil, use upward strokes in circular motion. Though it's a good remedy to pimples, don't do rose oil massage for long time.
3. Olive oil – It's an excellent hair massager for strong and shiny hair. Heat a little olive oil and apply it on your fingertips. Now apply on your scalp and bath after 15 minutes. You can do olive hair oil massage once in every week.
4. Lavender oil – Lavender oil can be used irrespective of age. It can be mixed with any oil and used for massage. If you want to feel relaxed and to relieve from mental and physical stress, you can choose lavender oil body massage.
5. Jasmine oil – It is a stress reliever. If you want to get rid of job stress, and want peace of mind you can choose jasmine oil massaging. If you like the smell of jasmine flowers, you will love this massage a lot. Jasmine oil body massage can be done once in a month.
6. Coriander oil – This oil is prepared using natural methods, and is seen as a body refresher. It has a pleasant aroma, and coriander oil body massage is also used for weight loss.
7. Frankincense oil – It's a good remedy to face wrinkles. An anti-aging agent, it has the ability to block black patches and other age-defining marks on your face. It can fight anxiety and hence also used as a stress reliever. You can use Frankincense oil for massaging once in a week.
8. Citrus oil – It's made by mixing juices of orange and lemon. It can increase skin complexion if applied on face and body parts. It also provides freshness. But soon after massage, stay away from sun rays.
Image source: Pixabay
Also read a few more posts on skin care and beauty. Here is the page link. Click on the images in the gallery to read.
(Visited 222 times, 1 visits today)